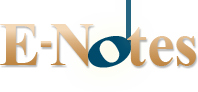 This Month
There is Still Time to Register for Virtual Winter Workshop
COVID-19 Health Information for Distinctly Bronze and Reaching for Bronze
Great News! You Can Still Register for Reaching for Bronze
International Symposium – Registration Now Open
---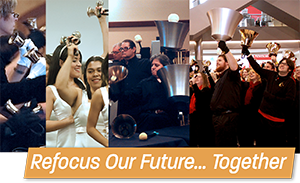 Like many non-profits, the COVID-19 pandemic has placed Handbell Musicians of America in the middle of difficulties, but therein lies an opportunity to
Renew Our Vision
Refresh Our Mission
Refocus Our Future Together
Handbell Musicians of America remains committed to uniting people into a diverse musical community that advances the art of handbell/handchime ringing through education, community, and communication.
---
Keep Your Member Information Updated
It is important that you keep your membership information current so that we may be sure we are getting you the information you need such as renewal notices, information pertinent to your Area, Overtones, etc. Please take a moment periodically to check that your member profile is up to date. Just CLICK HERE to log in, then choose "Update My Profile" in the "What Would You Like to Do" drop-down menu at the right of the welcome screen.
---
National Events
GO HERE to find out more about all our national events.
Distinctly Bronze East 2022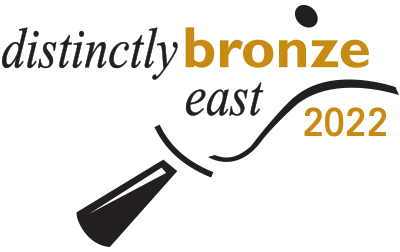 February 24-27, 2022
New Bern, North Carolina
____________________
Reaching for Bronze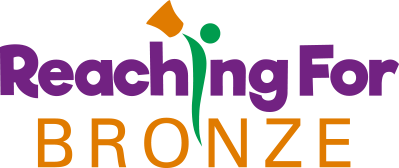 February 25-27, 2022
New Bern, North Carolina
____________________
International Symposium 2022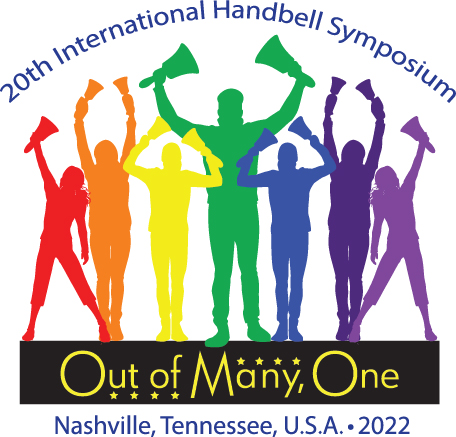 August 1-6, 2022
Nashville, Tennessee
---
Become a Sustaining Partner
Upgrade your membership to SUSTAINING PARTNER and play an important role in ensuring the future of Handbell Musicians of America. As a SUSTAINING PARTNER
You are CONNECTED to the handbell community
You are IN PARTNERSHIP with other handbell musicians
You are NURTURED through education and resources
---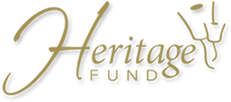 Help build a pension for the Guild, by contributing to the HERITAGE FUND
---
Announcements
HANDBELL MUSICIANS OF AMERICA MAILING ADDRESSES
Please note that any PAYMENTS sent to the Guild should now go to the following address:
Handbell Musicians of America
PO Box 221047
Louisville, KY 40252
This includes membership renewal, contributions, event registration payments, invoice payments, etc.
All GENERAL CORRESPONDENCE that DOES NOT include a check payment should be sent to:
Handbell Musicians of America
201 E. Fifth Street Suite 1900-1025
Cincinnati, OH 45202

There is Still Time to Register for Virtual Winter Workshop
Join us January 28-30 for Handbell Musicians of America's Virtual Winter Workshop, an incredible opportunity to work with expert instructors on an assortment of handbell related topics, without leaving your home.
Virtual Classes by top instructors in
Solo, Ensemble, and
Bell Tree Ringing
Conducting
Handbell Techniques
Technology
and MORE
Choose which classes you would like to attend live and which you would like to view later.
You will have access to videos of all the classes, including those you did not attend during the event, for a full 30 days afterwards. So that is 23 classes you're able to view for $99.
That's only $4.30 per class!
COVID-19 Health Information for Distinctly Bronze and Reaching for Bronze
To ensure that the Distinctly Bronze East and Reaching for Bronze events are as safe as possible, we will be requiring proof of vaccination* for all registrants. Handbell Musicians of America's definition of vaccinated is the standard dosage by vaccine manufacturer and subsequent boosters as detailed in the CDC Booster Guidelines, https://bit.ly/BoosterGuidelines.
Proof of vaccination should be scanned and sent to Marie Clyatt-Larson by Tuesday, February 1, 2022 (email: [email protected], fax: 937-202-4386). Your information will be retained in a private document and shredded after the event is concluded. Those who previously submitted their proof of vaccination for October's event will need to resubmit.
Participants will also be required to wear a mask, regardless of vaccination status.
Great News! You Can Still Register for Reaching For Bronze in February 2022
Have you wanted to apply for Distinctly Bronze but worry you are not yet at the skill level to be accepted? Then this is the event for you.
This ZERO-PRESSURE event is scheduled concurrently with Distinctly Bronze East and will give participants the opportunity to learn three pieces from the DB East repertoire list under the direction of master teacher and conductor Kathryn Jurado and perform them alongside the DB musicians on their final concert. In addition, the Reaching for Bronze choirs will prepare and perform two pieces of their own.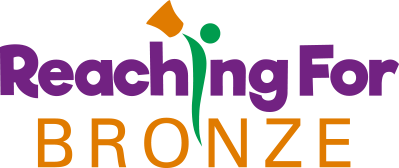 During the event, instruction will be offered in building skills in treble, bass, and battery techniques, as well as improving all aspects of musicianship.
Visit our website now to learn all about the event and secure your spot. Do you have a number of people from one ensemble who would like to attend together? Contact events manager Marie Clyatt-Larson for group discount possibilities.
20th International Handbell Symposium
Registration Now Open
Join us in July-August 2022 for any or all of the following world-class events in Nashville, Tennessee, U.S.A.
20th International Handbell Symposium

August 1-6

The 20th International Handbell Symposium will be held in Nashville, Tennessee, USA. It will open formally as the sun sets on Monday, August 1, 2022, and concludes with the Gala Banquet on Saturday, August 6, 2022. In addition to the primary event, we are offering the College Ring-In International, HMA Seminar Experience, and the International Youth Symposium.
---
HMA National Seminar Experience

July 31-August 1

The flagship event presented by Handbell Musicians of America each year is National Seminar. The HMA Seminar Experience provides attendees a sampling of the options available at the full event. Over two days, choose classes in 8 sessions and visit Handbell Commons, the space where our vendors will offer their products and services to event participants.
---
College Ring-In International

July 30-August 1

This event is designed for young adult ringers, ages 18-30, to ring music at an advanced level under the direction of one of the handbell world's most acclaimed conductors. Participants will prepare music over 2.5 days that will be performed on at the Opening Concert for the International Handbell Symposium.
---
International Youth Symposium

August 2-5

The International Youth Symposium provides youth of all ages, who ring at Level 2 or 3, the opportunity to participate in an international ringing event. Participants will have rehearsals and other activities over 3.5 days and perform a dedicated concert the evening of August 5.
Video of the Month
Our selection this month is Brian Tervo and Ron Mallory's arrangement of 70s pop group ABBA's "Dancing Queen" performed by Palmetto Bronze Handbell Ensemble at the 2016 Piccolo Spoleto Festival, Charleston, South Carolina.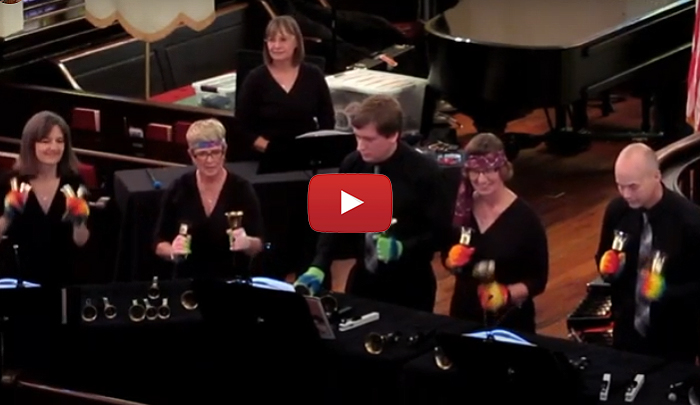 Brian's Music Notes
with Brian Childers
Contemplation on Ubi Caritas
By Catherine McMichael
AG36036
3-6 Octaves, Level 3+
Translated "Where true charity is, God is there," this setting of the chant antiphon by Catherine McMichael is both beautiful and sublime. It utilizes extensive time signature changes and LV as well as the use of chimes and mallets. With tonal shifts (read bell changes!) and several passages of running sixteenths paired with the constantly changing time signatures, this setting will help your ensemble grow in ways both musical and technical. 
"Contemplation on Ubi Caritas" may be purchased from Handbell World and JW Pepper (Click the links to take you directly to this title on their websites)
Following is a detailed message from the composer  preview of the score
Additional information from Catherine McMichael
I write for orchestra, band, choir, strings, solo winds, brass and voice; organ, piano, and all sorts of chamber ensembles in addition to bells.  Visit my website, www.catherinemcmichael.com to hear some of my favorites, which are on the home page.  I write about people, places, family mottos, totem poles, lakes, mountains, and even dogs and cats!
I started playing bells when the music director at First United Methodist Church in Saginaw asked me to sub shortly after we moved there 40 years ago.  When she retired in 1999 I became the director and have led Bells on High, a 5 octave, Level 4+ choir, ever since.  
Writing for bells is a classic example of necessity being the mother of invention.  If the group needed something and didn't have it, I wrote it. Passages that seem completely do-able on paper can sometimes turn into juggling matches once the bell choir starts rehearsing. I mentally play through every position, but even then, surprises happen. My ringers are my troubleshooters and are very willing to tell me what isn't working!
When we had a Kid Bell Choir I wrote everything for them. The group was like a one-room schoolhouse, with some very adept readers and ringers, and others who struggled.  I had to customize the music for that group. The arrangements do not fit into the traditional "Level" classifications. In a single piece some positions are Level 4, others are Level 1. Skilled players are challenged and beginning ringers aren't overwhelmed. There are about 50 choices on my website.
My first published handbell piece was Variations on an Olde Irish Aire. Allegro Glorioso, which won the 50th anniversary AGEHR composition contest. Lately, I self-publish through my publishing company Camellia Music and list pieces on my website.
Writing music is a challenge, a journey, a fulfilling endeavor that requires research about the topic that the piece will be about, which I love to do; much thought, many long walks turning themes over in my head, and big chunks of uninterrupted time to write. I use Finale (Notation Software), but often begin by jotting ideas down with pencil and paper. I write mostly on commission and it's a true pleasure to hear from my clients how much they love the music I've written for them and captured the mood they wanted to create. The sense of accomplishment, satisfaction and simple happiness I feel when a project is completed is found nowhere else in my professional experience. When I hit playback on the computer and listen, I know I like it when I start unconsciously swiveling in my chair. If I'm not swiveling, I'm not done!
Notable Youtube Videos
Contemplation on Ubi Caritas (Carillon of the University of Southern Mississippi)
Until next month,
Brian Childers
Music Adviser