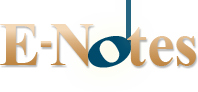 This Month
Register early for 20th International Handbell Symposium for priority floor and ad-hoc choir placement
Thank You to All Who Tuned in to Ring-a-Thon
Welcome New Executive Director Linda Onorevole
Spaces Still Open for Reaching for Bronze
---
Open our Virtual Advent Calendar for treats, including
videos, crafts, and other printables, and chances to win registrations to Virtual Winter Workshop, memberships, ePress Music and more.
Poke around to find a great special on new and renewal memberships, too!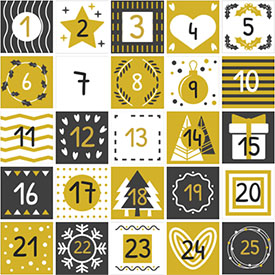 ---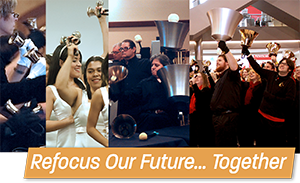 Like many non-profits, the COVID-19 pandemic has placed Handbell Musicians of America in the middle of difficulties, but therein lies an opportunity to
Renew Our Vision
Refresh Our Mission
Refocus Our Future Together
Handbell Musicians of America remains committed to uniting people into a diverse musical community that advances the art of handbell/handchime ringing through education, community, and communication.
---
Keep Your Member Information Updated
It is important that you keep your membership information current so that we may be sure we are getting you the information you need such as renewal notices, information pertinent to your Area, Overtones, etc. Please take a moment periodically to check that your member profile is up to date. Just CLICK HERE to log in, then choose "Update My Profile" in the "What Would You Like to Do" drop-down menu at the right of the welcome screen.
---
National Events
GO HERE to find out more about all our national events.
Distinctly Bronze East 2022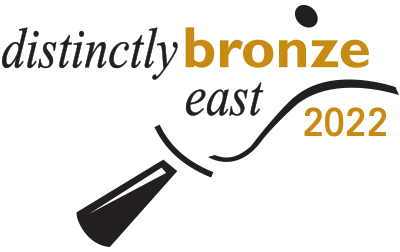 February 24-27, 2022
New Bern, North Carolina
____________________
Reaching for Bronze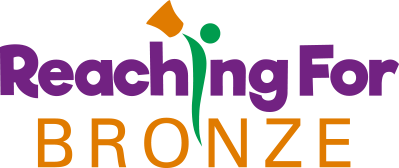 February 25-27, 2022
New Bern, North Carolina
____________________
International Symposium 2022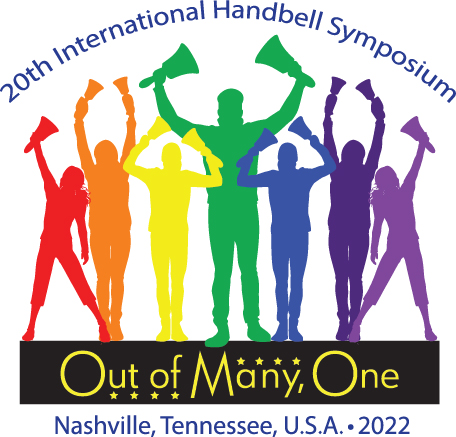 August 1-6, 2022
Nashville, Tennessee
---
Become a Sustaining Partner
Upgrade your membership to SUSTAINING PARTNER and play an important role in ensuring the future of Handbell Musicians of America. As a SUSTAINING PARTNER
You are CONNECTED to the handbell community
You are IN PARTNERSHIP with other handbell musicians
You are NURTURED through education and resources
---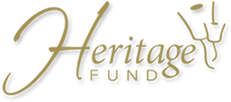 Help build a pension for the Guild, by contributing to the HERITAGE FUND
---
Announcements
HANDBELL MUSICIANS OF AMERICA MAILING ADDRESSES
Please note that any PAYMENTS sent to the Guild should now go to the following address:
Handbell Musicians of America
PO Box 221047
Louisville, KY 40252
This includes membership renewal, contributions, event registration payments, invoice payments, etc.
All GENERAL CORRESPONDENCE that DOES NOT include a check payment should be sent to:
Handbell Musicians of America
201 E. Fifth Street Suite 1900-1025
Cincinnati, OH 45202
Holiday Greetings from the Staff of HMA
On behalf of the staff of Handbell Musicians of America, I'd like to wish you and yours a wonderful holiday season! We are grateful to our members and friends for their support and encouragement this year as we began to see some resumption in face to face activities. HMA is about to enter a new phase of leadership and we are thrilled that Linda Onorevole will soon begin work as Executive Director. We have a bright New Year ahead of us and we look forward to working together with you to unite our world through the art of handbell ringing. Happy Holidays!
— Ed Rollins, Interim Executive Director
20th International Handbell Symposium
Register early for priority placement in ad-hoc choirs and choir location
Register early for the 20th International Handbell Symposium for priority placement in ad-hoc choirs and choir location on the massed ringing floor. Ringing assignments for ad-hoc choirs will be made on a first-come-first-served basis. So those who register early will have a better chance at getting their first choice of position. Also, full choirs will be placed on the ringing floor in the order that group leader registrations are received.
Join us in July-August 2022 for any or all of the following world-class events in Nashville, Tennessee, U.S.A. At last night's Ring-a-Thon, interim executive director Ed Rollins interviewed Tim Willetts, executive director of the International Handbell Committee, and Jennifer Cauhorn, organizer of the 20th Symposium in Nashville. Have a look at that interview here:
20th International Handbell Symposium

August 1-6

The 20th International Handbell Symposium will be held in Nashville, Tennessee, USA. It will open formally as the sun sets on Monday, August 1, 2022, and concludes with the Gala Banquet on Saturday, August 6, 2022. In addition to the primary event, we are offering the College Ring-In International, HMA Seminar Experience, and the International Youth Symposium.
---
HMA National Seminar Experience

July 31-August 1

The flagship event presented by Handbell Musicians of America each year is National Seminar. The HMA Seminar Experience provides attendees a sampling of the options available at the full event. Over two days, choose classes in 8 sessions and visit Handbell Commons, the space where our vendors will offer their products and services to event participants.
---
College Ring-In International

July 30-August 1

This event is designed for young adult ringers, ages 18-30, to ring music at an advanced level under the direction of one of the handbell world's most acclaimed conductors. Participants will prepare music over 2.5 days that will be performed on at the Opening Concert for the International Handbell Symposium.
---
International Youth Symposium

August 2-5

The International Youth Symposium provides youth of all ages, who ring at Level 2 or 3, the opportunity to participate in an international ringing event. Participants will have rehearsals and other activities over 3.5 days and perform a dedicated concert the evening of August 5.
Thank You to All Who Tuned in to the 2021 Ring-a-Thon
Everyone had a wonderful time during last night's 2nd annual Ring-a-Thon, which kicked off the 2022 Annual Campaign. Hosts Michèle Sharik and Michael Glasgow kept the six-hour event alive with performance videos, interviews, games, and prizes. Our goal for the evening was $10,000, and in the very last moments of the broadcast, our generous donors exceeded that, bringing in a total of $10,230. Did you miss the Ring-a-Thon last night? You can still contribute to help us go even more over the top of our goal. And you can still see the broadcast on YouTube.
Special Thanks to All Our Prize Donors
We extend a special thank you to the following companies and individuals who donated prizes to make the evening more fun and to help secure more donors by giving them chances to win. Please visit their websites below:
Tintabulations Handbell Ensemble
Emily Li and Hong Kong Youth Ensemble
Welcome New Executive Director Linda Onorevole
It was our honor and pleasure to have our new executive director, Linda Onorevole, on last night's Ring-a-Thon broadcast. Linda will officially assume her duties January 3, assisted by interim executive director, Ed Rollins, throughout the month of January. Linda brings a wealth of arts management and fundraising experience to HMA and we're looking forward to working with her. See Linda's Ring-a-Thon interview below.
Spaces Still Open for Reaching For Bronze in February 2022
Have you wanted to apply for Distinctly Bronze but worry you are not yet at the skill level to be accepted? Then this is the event for you.
This ZERO-PRESSURE event is scheduled concurrently with Distinctly Bronze East and will give participants the opportunity to learn three pieces from the DB East repertoire list under the direction of master teacher and conductor Kathryn Jurado and perform them alongside the DB musicians on their final concert. In addition, the Reaching for Bronze choirs will prepare and perform two pieces of their own.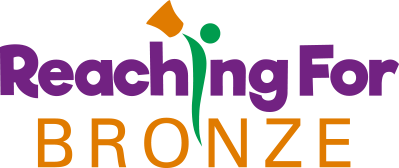 During the event, instruction will be offered in building skills in treble, bass, and battery techniques, as well as improving all aspects of musicianship.
Visit our website now to learn all about the event and secure your spot. Do you have a number of people from one ensemble who would like to attend together? Contact events manager Marie Clyatt-Larson for group discount possibilities.
Video of the Month
Our selection this month is the Bethel University Handbell Ensemble, Kevin Shull, director, performing Alex Guebert's arrangement of "Carol of the Bells." This was part of Bethel University's 64th Festival of Christmas, "For God So Loved the World," October 2020.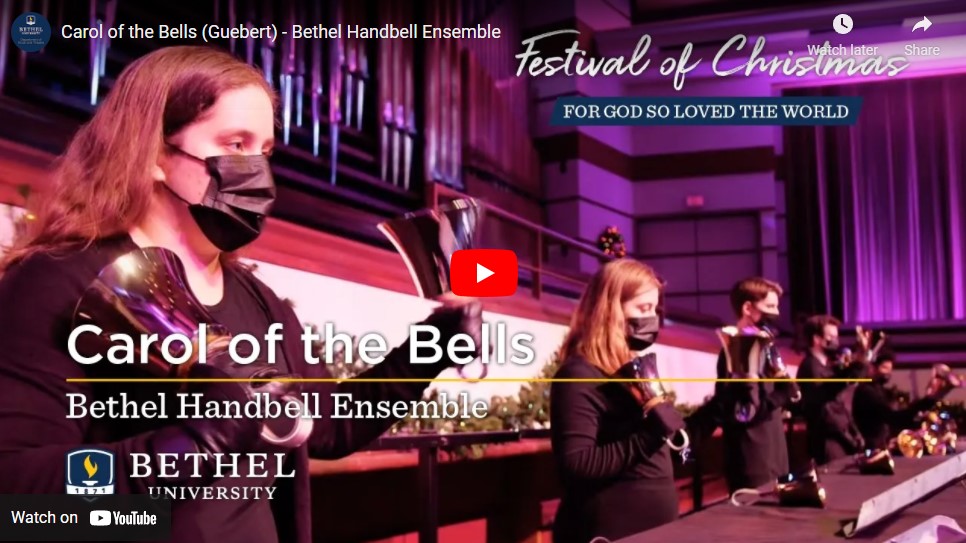 Brian's Music Notes
with Brian Childers
Sabre Dance
Aram Khachaturian, arr. Martha Lynn Thompson
4-6 Octaves; Level 5; AG46004
Sabre Dance is a great setting for the advanced group looking for a challenge. Martha Lynn has arranged Aram Khachaturian's masterpiece, expertly setting it for bells. In this Level 5 selection, ringers will encounter a variety of challenges including key changes, extensive malleting and quick chromatic passages. Definitely a stretch piece for most choirs, this is sure to be a crowd-pleaser! 
Click to order your copy of Sabre Dance
Continue reading for more background information from  Martha Lynn Thompson
I don't remember exactly when I began arranging for bells, but the biggest reason was the ringers' desire to have something of their own to ring when they attended an AGEHR festival. Incidentally, each summer, when our 3 or 4 youth bell choirs attended one of these festivals, they always rang their selections from memory – no small feat when it came to ringing "Sabre Dance" or anything else, for that matter! "Parade of the Wooden Soldiers" was the piece that started my  arranging. 
I am not a composer, but oddly enough, my first published handbell piece was a composition – "Invention," a two-part invention I had written when I was in college. It definitely didn't make the "top 10!" The first arrangement I had published was by AGEHR: "Rondo in G" attributed to John Bull.  For it I received my first royalty check in 1972 in the amount of $42.68.  The framed cancelled check hangs in our den!  Since that time, I have had more than 300 arrangements published by 18 different publishers.  
When asked about my compositional techniques I respond "I don't have any!"  I let the real composers do the work and then, by trial and error, I have learned how to adapt the music for handbells. Because we rang Whitechapel Bells, I always took into consideration the weight of the low bells which are significantly heavier than American bells and I arranged accordingly. For the big bells that usually meant longer note values, fewer bell changes, and adequate time to make the changes. 
I have had a long-standing rule that I never submit anything for publication unless one of our choirs has "field tested" it for me. Sometimes this could have been a simple run-through, but with other arrangements such as "Sabre Dance," it meant months of rehearsal, working out the "bugs" and preparing the piece for performance. It was published in the relatively early years of the Guild and then re-released several years later. I'm always pleased to know that, after almost 50 years, some of my arrangements are being rung by today's handbell choirs.
Until next month,
Brian Childers
Music Adviser