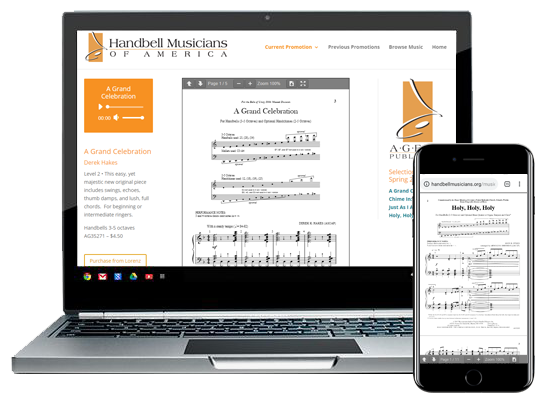 View and listen to AGEHR Publishing's new releases for 2019 on your computer or mobile device.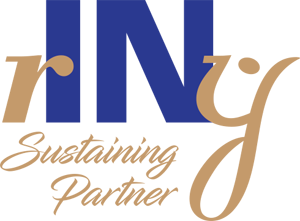 Upgrade your membership to SUSTAINING PARTNER and play an important role in ensuring the future of Handbell Musicians of America.
National Seminar Live-Stream Concerts
We are once again bringing National Seminar's fine performances to you via YouTube Live Streaming. In addition to the concerts themselves, hosts Derek Nance and Bob Avant will bring you "Live from National Seminar," featuring interviews with performers and Seminar staff, faculty, and national board members before selected concerts.
Concert Lineup
| | | |
| --- | --- | --- |
| July 17 | Twin Cities Bronze | Concert 2:00 p.m. Eastern |
| July 17 | Houston Chamber Ringers | Concert 6:15 p.m. Eastern |
| July 18 | Quadrants Quartet | Live from N.S. 1:30 p.m. • Concert 2:00 Eastern |
| July 18 | Virginia Bronze | Live from N.S. 6:15 p.m. • Concert 6:45 p.m. Eastern |
| July 19 | Timbré | Concert 2:00 p.m. Eastern |
| July 19 | Rezound! Handbell Ensemble | Live from N.S. 8:00 p.m. • Concert 8:30 p.m. Eastern |
| July 20 | Distinctly Teen & All-Star Choir | Live from N.S. 2:00 p.m. • Concert 2:30 p.m. Eastern |
| July 20 | Strikepoint & Bells of the Lakes | Concert 7:30 p.m. Eastern |
Visit our YouTube channel now, subscribe, and hit the notification bell so that you will be notified when we are live or when new videos are added. Also, be sure to watch our Facebook page for reminders.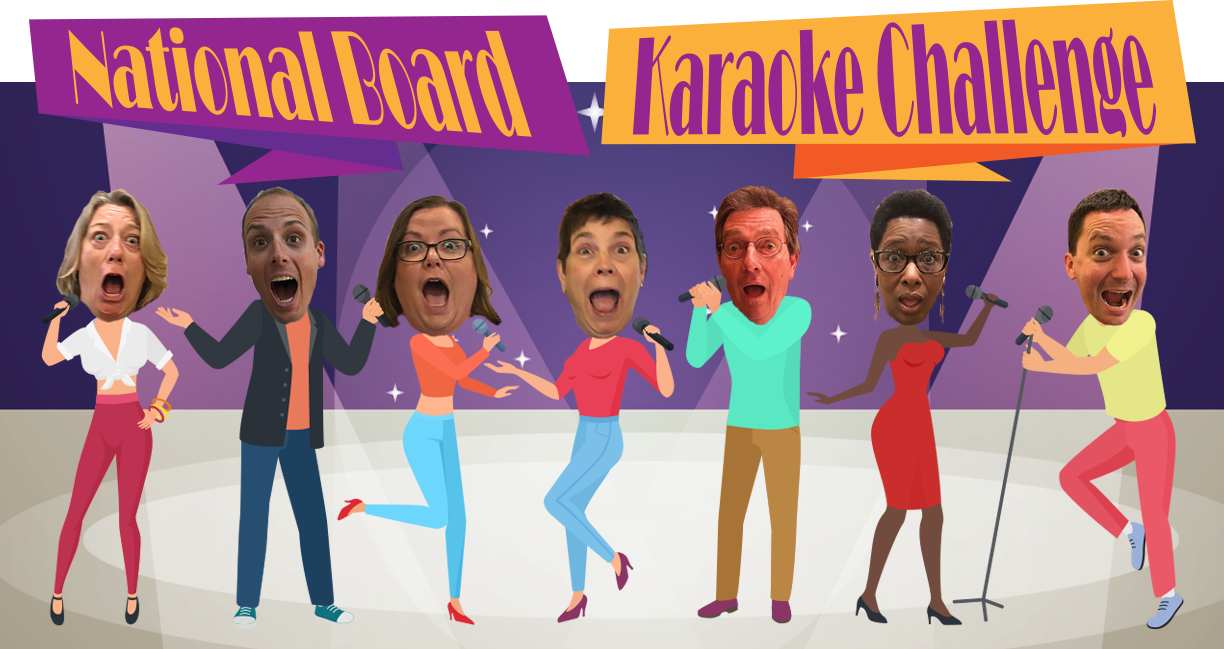 You've dunked them! You've stuck them on Bingo Cards! Now, you get to make them sing!
Help send board members behind the mic in the Karaoke section of Houston Chamber Ringers' National Seminar Opening Concert, and see them at Seminar or on the concert live-stream. CLICK HERE for more.
Video of the Month
The famed Westminster Choir College Handbell Choir, under the direction of Kathy Shaw, performs "Bound for South Australia" by Alex Guebert at the First Presbyterian Church, Ft. Lauderdale.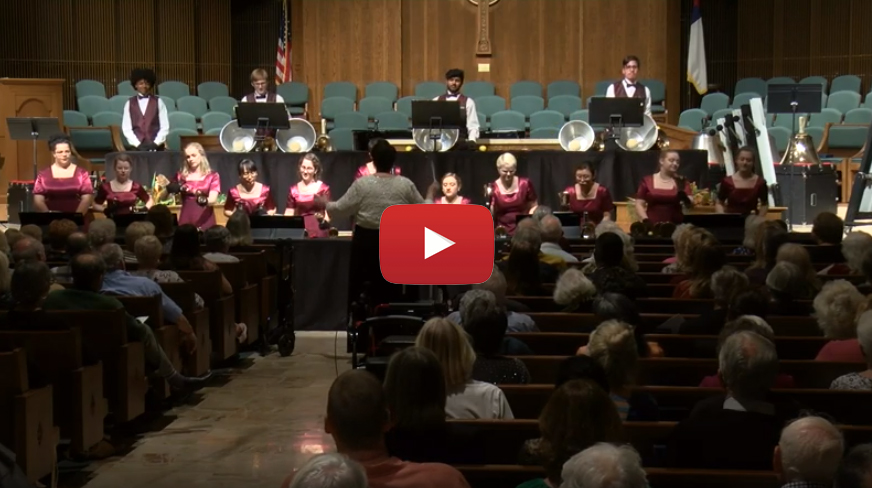 Distinctly Bronze East and Reaching for Bronze 2020 registration open; National Seminar Silent Auction; Next National Board Chat live from National Seminar; more…
read more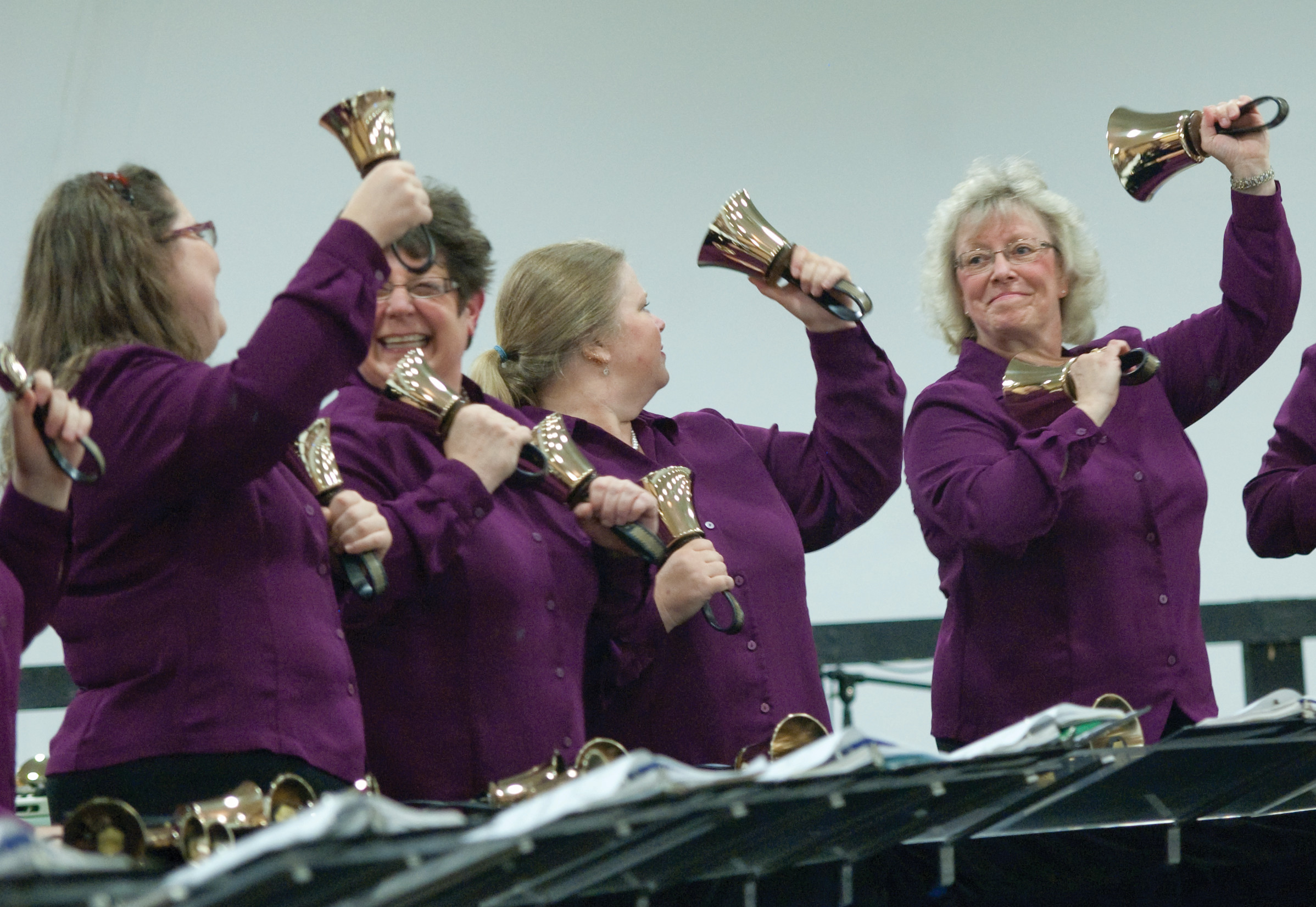 Membership in Handbell Musicians of America…
Gives you opportunities to connect and form life-long friendships with other handbell musicians.
Provides you with unparalleled access to opportunities for learning from the most innovative, talented and knowledgeable people in the art.
Makes you an integral part of an organization that is THE principal voice of the handbell/handchime art form and is dedicated to advancing the art through education, community and communication.
We can do together what no one can do alone.