Handbell Musicians of America offers engaging in-person and online events for musicians and handbell enthusiasts of all ages and skill levels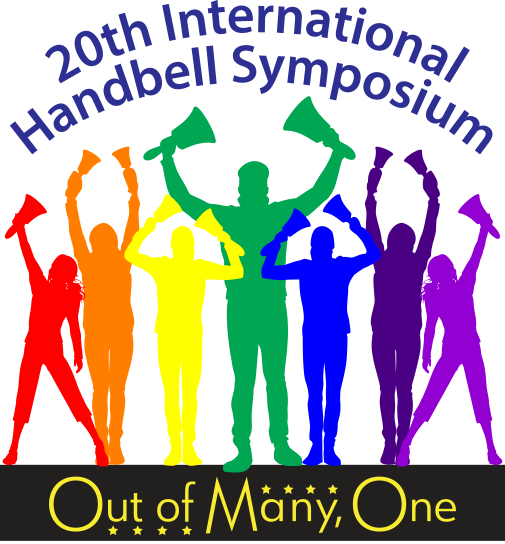 The 20th International Handbell Symposium will be held in Nashville, Tennessee, USA. It will open formally as the sun sets on Monday, August 1, 2022, and concludes with the Gala Banquet on Saturday, August 6, 2022.
In addition to the primary event, we are offering the College Ring-In International, HMA Seminar Experience, and the International Youth Symposium. See below for dates of associated events.
CLICK HERE to visit the International Handbell Symposium site.
---
VIRTUAL MASTER SERIES  gives participants the opportunity to hone and perfect their skills in either solo ringing, composition, or education with master clinicians Linda Krantz, Jason Krug, Greig Ashurst, and Gillian Erlenborn. The solo ringing class also has spots for observers, and composers in the composition class will have to opportunity to hear their works performed in a live-stream concert.
April 20 & 30, 2022
CLICK HERE to visit the Virtual Master Series page
---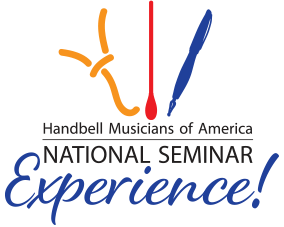 NATIONAL SEMINAR EXPERIENCE The flagship event presented by Handbell Musicians of America each year is National Seminar. The HMA Seminar Experience provides attendees with a sampling of the options available at the full event. Over two days, choose classes in 8 sessions and visit Handbell Commons, the space where our vendors will offer their products and services to event participants.

July 31-August 1, 2022
CLICK HERE to visit the National Seminar Experience page
---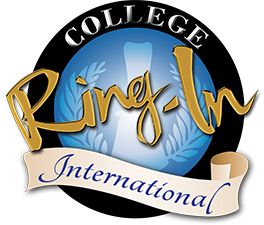 COLLEGE RING-IN INTERNATIONAL is designed for young adult ringers, ages 18-30, to ring music at an advanced level under the direction of two of the handbell world's most acclaimed conductors. Participants will prepare music over 2.5 days that will be performed on at the Opening Concert for the International Handbell Symposium.
July 30-August 1, 2022
CLICK HERE to visit the College Ring-In International page
---
DISTINCTLY BRONZE is our premier performance event for advanced handbell musicians. Held twice a year, once on the east coast and once on the west, musicians are assigned a part to work on ahead of time, then spend four days with a seasoned conductor to prepare advanced literature for a public performance.
Distinctly Bronze West 2022, Oct 6-9, Portland, OR. Carlos Ávila Báez, conductor.
Distinctly Bronze East 2023, February 23-26, 2023. New Bern, NC. Fred Gramann, conductor
CLICK HERE to visit the Distinctly Bronze West page.
---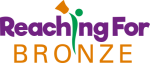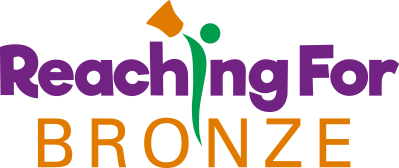 REACHING FOR BRONZE is a training event that helps intermediate ringers advance their skills to the advanced bronze level. This companion to Distinctly Bronze East will give participants the opportunity to ring DB repertoire and perform with the DB choirs on their final concert. The event schedule includes time for rehearsals and skill-building workshop sessions.
Reaching for Bronze 2023, February 24-26, 2023, New Bern, NC. Conductor TBA.
---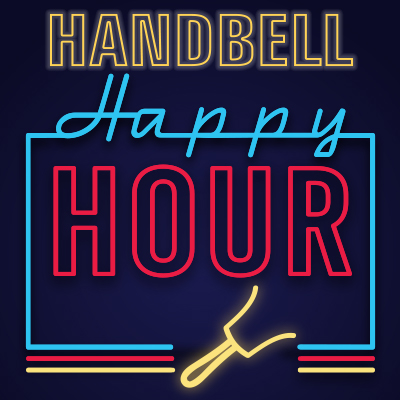 HANDBELL HAPPY HOUR is a chance to get together virtually for casual chat with your handbell friends. You are welcome to join in the conversation or just hang out and listen if you prefer.
Upcoming Happy Hours:
June Happy Hour, June 7, 4 pm EDT
 July Happy Hour, July 5, 8 pm EDT