Handbell Musicians of America offers engaging live events, in-depth webinars, and self-guided online courses, as well as free live chats with handbell experts and celebrities.
Throughout the year, you'll find both live and virtual events for musicians and handbell enthusiasts of all ages and skill levels.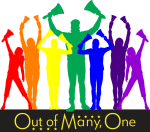 The 20th International Handbell Symposium will be held in Nashville, Tennessee, USA. It will open formally as the sun sets on Monday, August 1, 2022, and concludes with the Gala Banquet on Saturday, August 6, 2022.
In addition to the primary event, we are offering the College Ring-In International, HMA Seminar Experience, and the International Youth Symposium. See Symposium website for dates of associated events.
CLICK HERE to visit International Handbell Symposium site.
---
NATIONAL SEMINAR is our annual event for all handbell musicians. The four-day event, held in the summer, offers classes and activities for directors, ringers, educators, worship leaders, and composers. You'll find classes for beginners through advanced musicians as well as other ringing opportunities such as all-star choirs, multi-class tracks, and certification courses. You'll also enjoy concerts by a variety of fine ensembles and soloists and plenty of time for shopping in the Handbell Industry Council exhibits, exploring the sites of the city, and making friends.
---
DISTINCTLY BRONZE is our premier performance event for advanced handbell musicians. Held twice a year, once on the east coast and once on the west, musicians are assigned a part to work on ahead of time, then spend four days with a seasoned conductor to prepare advanced literature for a public performance.
Upcoming Event:
Distinctly Bronze East 2022, February 24–27, New Bern, North Carolina
Click here to visit the Distinctly Bronze East 2022 site
---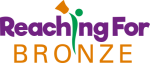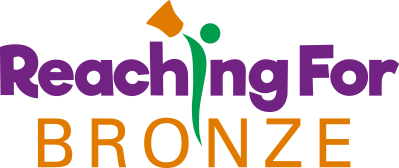 REACHING FOR BRONZE is a training event that helps intermediate ringers advance their skills to the advanced bronze level. This companion to Distinctly Bronze East will give participants the opportunity to ring DB repertoire and perform with the DB choirs on their final concert. The event schedule includes time for rehearsals and skill-building workshop sessions.
Upcoming Event:
Reaching for Bronze 2022, February 24–27, New Bern, North CarolinaC
Click here to visit the Reaching for Bronze 2022 site
---
DISTINCTLY TEEN is designed for individual young musicians (8th-12th grade) who wish to stretch their ringing skills and challenge their musicianship. Participants will spend 2½ days working on intermediate to advanced repertoire and developing skills in handbell technique and general musicianship under the leadership of of an experienced director of youth musicians.  The event schedule will combine dedicated rehearsal time for Distinctly Teen with the opportunity to attend classes offered as part of the Handbell Musicians of America National Seminar.
Check back for details on future events.
---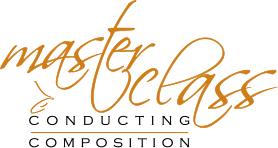 Master Class offers the opportunity for more personalized, intensive training in either conducting or composing. Over four days, work one-on-one and in small group settings with expert instructors who have mastered the intricacies of their field and have demonstrated excellent teaching and mentoring skills.
Check back for details on future events.
---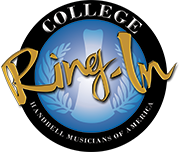 COLLEGE RING-IN is an event for college students and recent alumni.  Three days of ringing under the direction of a master conductor culminate in a public concert on the final evening.  Participants will be given their own individual ringing assignment to prepare in advance and then join other attendees to rehearse and polish the music for the final concert. The event also includes a reading session of unpublished compositions and arrangements submitted by participants. We'll have publishers and editors from the handbell industry on hand to provide advice and guidance regarding copyright permissions and the publication process.
Check back for details on future events.
---
VIRTUAL BELL ACADEMY is a new educational service for all handbell musicians and is available to both members and non-members.  Students will have the option to choose from live webinar learning experiences or self-guided multi-week courses, both designed and led by experts in the handbell community.
---
HANDBELL MUSICIAN CERTIFICATION & ACCREDITATION
The Handbell Musicians of America Certification program is a comprehensive curriculum designed to provide training and experience at all levels to handbell musicians.  The study areas are music theory, handbell techniques, conducting, arranging and composing, handbell history (now available online), and electives.
---
MEMBER CHATS
Every other month, we host a one-hour live chat with a personality from within our talented ranks. Everyone will have an opportunity to submit questions in advance. Many of you will be able to tune in live and participate. And, all members will be able to access the video on the Handbell Musicians of America website after it airs live.
---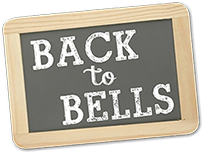 BACK TO BELLS
Handbell Musicians of America is offering FREE workshops across the country to help you get your handbells out of the closet and restart your handbell program – or start a brand new program. A handbell program in your church offers numerous benefits for your congregation.
Check back on dates for future events.
---