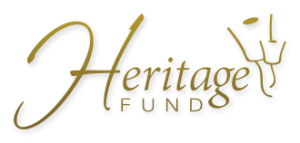 Handbell Musicians of America, an innovative blend of melody and harmony, rhythm and pulse, beauty and unity, is one of those rare organizations that touches our lives and makes a difference in our world. It is a group of people united by the desire to create music that moves us to laugh or cry.
The Heritage Fund was created to enable us to dream dreams of beautiful music for years to come, to take a bold step towards a secure and stable future for the Guild. And we want you to play a part in our future! Imagine uniting people through music for years to come. Help create a secure and strong future impact for future generations. Let's build a new heritage for tomorrow. It's not just a dream…it's an innovative approach to a lasting heritage.
The Heritage Fund
An Opportunity for you to
Imagine – Create – Build – Dream
Needed Stability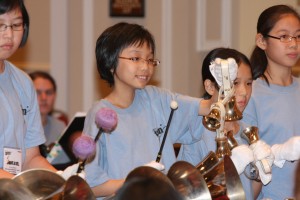 The vitality – and income — of membership organizations across the country depends on sustaining, if not growing, a membership base.  When organizations experience membership declines, the ability to provide quality services and membership benefits are put in peril.   Taking action to ensure its ability to provide optimal services and benefits to its members and propel us into the future, the Board of Directors has created the HERITAGE FUND.  Support of the new fund becomes incredibly important to not only sustain, but build upon the great heritage of the Guild.
The Heritage Fund will provide long lasting financial assistance for our organization to continue to make an impact for years to come. Created as an endowment in perpetuity, for which the corpus will continue to grow from your gifts and those of others, the earnings will be available for operational expenses augmenting other revenues.
A Pension for the Guild
This new Heritage Fund will disburse 90% of its earnings each year. Assuming an average of 5% annual return, to create $60,000 in annual income, It will take a fund of $1.34 Million
Dream Big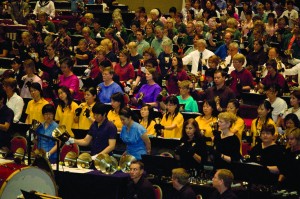 As with any endowment, the more money you have invested, the better your income return…so let's think big! We have all benefited from the Guild – we have made beautiful music – we have united people through a musical art – and we're just getting started! Great and creative things are happening and our art is moving in new and exciting directions.