Join us for our next Member Chat – Details Below!
| | |
| --- | --- |
| | Have you ever wished you could talk directly to a handbell "celebrity" and ask them questions? Every other month, we host a one-hour live chat with a personality from within our talented ranks. Everyone will have an opportunity to submit questions in advance. Many of you will be able to tune in live and participate. And, all members will be able to access the video on the Handbell Musicians of America website after it airs live. |
Be sure to also visit our archive of past MemberChats and MemberNotes.
Next Chat
Practicing at Home
with Nick Hanson
Saturday, August 31, 2019 • 3:00 p.m. Eastern
Practicing at home for me takes three different steps:
1) Marking music without touching a bell (bell changes, challenging rhythms, sharing situations)
2) Tapping rhythms and ringing through the most challenging sections
3) Rehearse by ringing along with a pre-recorded part if one exists (rinse and repeat!)
For me, each of these steps is essential in learning a part successfully. Step one prepares me for what initial challenges are in any given song (and I can quickly read bell changes using Don Allured's method), step two solidifies the basic rhythmic structure first through tapping out the rhythm and then working on it with bells in hand, and step three then brings it all together with the audio assistance.
---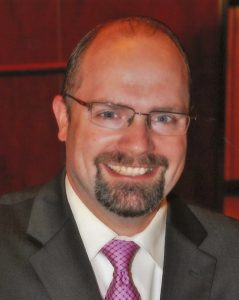 NICK HANSON received a Bachelor of Arts degree from Concordia University, Irvine, California, as a major in music with a concentration in handbells. He is currently in his 14th year as the director of handbell ensembles at the Potomac School in McLean, Virginia, teaching private handbell lessons and instrumental music to 5th–12th grade students in five handbell ensembles. He also is in his 12th year as the handbell director at Bush Hill Presbyterian Church in Alexandria, Virginia.
Nick has served as faculty, clinician, and conductor at handbell events in 16 states (and Washington, DC) and internationally in Hong Kong, Taiwan, and Singapore. In 2015, Nick was chosen as the first-ever Associate Conductor for Distinctly Bronze under the mentorship of renowned conductor Dr. William A. Payn. Also in 2015, Nick conducted the Distinctly Teen ensemble at the Handbell Musicians of America National Seminar in Dallas, Texas. Most recently, Nick was the 2018 guest foreign conductor for the "Showtime" concert performed by Ministry of Bellz, the premier handbell ensemble of Singapore, and he was the co-conductor for the All-Star Handbell Ensemble at the 2018 Handbell Musicians of America National Seminar in Grand Rapids, Michigan. He has written articles for Overtones and has arranged and composed over 50 pieces of handbell music.
---
Registration for the next MemberChat is now open. The first 35 members to sign up will be sent an access code for the broadcast and instructions for logging on. Although the live broadcast is limited to 35 participants, we will maintain a waiting list and all members are welcome to send their questions for Nick to membership@handbellmusicians.org with the subject line "Member-Chat Question." He will answer as many as he can.
Note: You must log in to your member account in order for the event to show as FREE.