Join us for our next Member Chat – Details Below!
| | |
| --- | --- |
| | Have you ever wished you could talk directly to a handbell "celebrity" and ask them questions? Every other month, we host a one-hour live chat with a personality from within our talented ranks. Everyone will have an opportunity to submit questions in advance. Many of you will be able to tune in live and participate. And, all members will be able to access the video on the Handbell Musicians of America website after it airs live. |
Be sure to also visit our archive of past MemberChats and MemberNotes.
Next Chat
Play it Again
with Bob Avant and Derek Nance
February 3, 2019 • 4:30 p.m. Eastern
Join us as we discuss the basics of recording and broadcasting a concert. We want to help you share all of your hard work.
---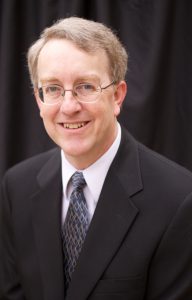 Bob Avant, eirector of the Austin Handbell Ensemble, is a graduate of the University of Texas at Austin with a bachelors degree in music education, a masters degree in music (instrumental conducting) and a masters degree in education (instructional technology). He served 13 years as a band director for Killeen ISD and Austin ISD and then worked at the Education Service Center, Region XIII for 17 years as a technology leader and consultant to central Texas school districts. Bob has directed handbells for over thirty years combined at First United Methodist Church (Austin), Central Presbyterian Church (Austin) and at First Baptist Church (Austin). He was involved with the Austin Handbell Ensemble from its beginning and has served as its director since 1996.
Beginning in 2010, Bob has served as an adjunct lecturer at Baylor University as the director of the Baylor Bronze Handbell Ensemble. He is a long time member of Handbell Musicians of America and has served as Area 9 Chair. He is active as a clinician and has several published pieces for advanced handbell groups. His audio work includes over a decade of recording services and mastering of handbell demo CDs for several major handbell music publishers.
His lifetime passion and involvement in music leadership and his experience in his long time position as a technology consultant both came together as the concept of livestreaming video has become more prevalent. He has streamed his concerts off and on for the past six years, depending on the local networks and has livestreamed the concerts from the past two National Seminars where he has also co-taught sessions on how to livestream.
---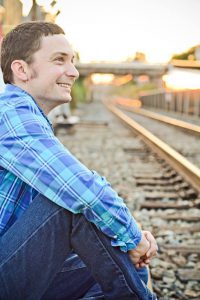 Derek Nance began bell ringing in high school when his band director Marshal Townsend decided to start to start a group.  Between school and a church group directed by Lois Castle, Derek spent his later teen years becoming obsessed with bells.  Upon moving to college in Reno, Nevada, he was immediately recruited by Tintabulations Handbell Ensemble under the direction of Barb Walsh.  Tintab at the time was still a small school group, but the group grew into a nationally recognized community ensemble after performing the opening concert at the Handbell Musicians National Seminar in 2013.
With the bay area only a short drive from Reno, Derek has also performed with the Sonos Handbell Ensemble since 2010, touring with them across the US and Japan.  In 2014 Derek was elected as a member at large to the Handbell Musicians of America national board of directors. Starting in 2016, Bob Avant and him have been live streaming performances at the Handbell Musicians of America National Seminar.
---
Registration for the next MemberChat is now open. The first 35 members to sign up will be sent an access code for the broadcast and instructions for logging on. Although the live broadcast is limited to 35 participants, we will maintain a waiting list and all members are welcome to send their questions for Brian to membership@handbellmusicians.org with the subject line "Member-Chat Question." He will answer as many as he can.
Note: You must log in to your member account in order for the event to show as FREE.