Friday, January 28, at 4pm EST Join us for a Welcome Session to learn how the Virtual Workshop will work and get tips to use it to the full potential!
Virtual Winter Workshop
Friday, January 28, 2022 – Sunday, January 30, 2022
Join us for Handbell Musicians of America's Virtual Winter Workshop. This is an opportunity to work with a wide range of expert instructors on an assortment of handbell related topics. During the past two years we have learned a lot about virtual events. Take advantage of this chance to learn, grow, and share your enthusiasm from the comfort of your own home. The only equipment required is your computer and a solid internet connection. Having bells at home may enhance the experience of some of the courses but are not required. Instructors include Lisa Arnold, Mark Arnold, Stevie Berryman, Linda Krantz, Jason Krug, Leslie Lewis, Bruna Marinho, Ed Rollins, Karen Van Wert, and Barb Walsh. The virtual workshop will include twelve sessions with 24 classes. The classes range from just a single session to four sessions long. Registrants will be able to attend 12 sessions live and then have access to watch the recordings of all sessions for 30 days following the event.
Single Session Options:
Crafting a Concert – Stevie Berryman
Successful Small Ensembles – Mark Arnold
Right From the Start – Mark Arnold
Handbells and Social Media – Bruna Marinho
Brazilian Rhythms – Bruna Marinho
Notation Scavenger Hunt – Lisa Arnold
Let it Go! Weaving and Bell Changes – Barb Walsh
The Middle Child: Battery Bells – Barb Walsh
Two Session Options:
Conducting – Ed Rollins
All About the Bass – Leslie Lewis
Three Session Options:
Bell Trees – Karen Van Wert
Four Session Options:
Exciting Solo Ringing! – Linda Krantz
Finale – Jason Krug
Event Registration
Event Registration includes the ability to watch 12 sessions live January 28-30, and then access to all 24 recorded sessions for 30 days following the event.
Members (active individual or affiliated group account) – $99
Non-Members (price includes 1 year membership with HMA) – $194
Complete the online registration form by following the link below.  Members, be sure to log in to your member account before registering to get the member price.
Event Schedule (all times are Eastern Standard Time)
Friday, January 28, 2022

Intro Session
4:00 PM – 4:25 PM

Welcome Session

Marie Clyatt-Larson

 
Session 1
4:30 PM – 5:30 PM

Solo Class 1: Beginning Traveling Four-in-Hand

(Session 1 of 4)

Linda Krantz

Crafting a Concert

Stevie Berryman

Session 2
5:45 PM – 6:45 PM
Handbells on Social Media
Bruna Marinho
Finale
(Session 1 of 4)Jason Krug
Session 3
7:00 PM – 8:00 PM
Solo Class 2: Grace Under Fire – Tools to Help you Flourish
(Session 2 of 4)Linda Krantz

All About the Bass: Introduction

(Session 1 of 2)
Leslie Lewis

Saturday, January 29, 2022

Session 4
11:30 AM – 12:30 PM

Successful Small Ensembles

Mark Arnold

Finale
(Session 2 of 4)

Jason Krug

Session 5
12:45 PM – 1:45 PM
Right From the Start
Mark Arnold
Brazilian Rhythms
Bruna Marinho
Session 6
2:30 PM – 3:30 PM
Bell Trees: Where Do I Start?
(Session 1 of 3)Karen Van Wert

All About the Bass: Beyond the Basics

(Session 2 of 2)
Leslie Lewis

Session 7
3:45 PM – 4:45 PM
Bell Trees: Beyond the First Tree
(session 2 of 3)Karen Van Wert

Conducting

(Session 1 of 2)

Ed Rollins

Session 8
5:00 PM – 6:00 PM
Bell Trees Plus Handbell Choir: Extending Skills
(Session 3 of 3)Karen Van Wert
Finale
(Session 3 of 4)Jason Krug
Session 9
6:15 PM – 7:15 PM
Handbell's Middle Child: Battery Bells
Barb Walsh

Crafting a Concert

Stevie Berryman
Sunday, January 30, 2022

Session 10
4:30 PM – 5:30 PM

Solo Class 3: Blocking Traveling Four-in-Hand
(Session 3 of 4)

Linda Krantz

Conducting

(Session 2 of 2)

Ed Rollins

Session 11
5:45 PM – 6:45 PM

Let It Go! Weaving and Bell Changes

Barb Walsh

Finale

(Session 4 of 4)

Jason Krug

Session 12
7:00 PM – 8:00 PM
Solo Class 4: Blocking – Practical Applications
(Session 4 of 4)Linda Krantz
Notation Scavenger Hunt
Lisa Arnold
Faculty Information
Lisa Arnold – Lisa Arnold started ringing in 1976 with the Wesley Bell Ringers of Salt Lake City, UT, and toured for four summers, performing in 49 states and nine Canadian provinces. The first community handbell ensemble Lisa rang with was Bay Bells in San Jose, CA, and has been a member of the Merrimack Valley Ringers since 2010 when she moved back to New England. Lisa has regularly taught workshops at Area 1 Spring Rings and festivals in topics such as exercises for ringers, bass bell technique, weaving, solo ringing, and handbell notation. Lisa and her husband, Chuck, use handbells as an excuse to travel and ring all over the world. She spends her free time learning Italian and riding bicycles. Lisa serves as Past-Chair of Area 1 of Handbell Musicians of America.
Mark Arnold – Mark Arnold has been an active church musician for most of his life, currently serving as Director of Handbell Ministries at the First Baptist Church of Keller, TX. He is a graduate of the University of Kansas, with bachelor's degrees in music education and music theory and advanced study in computer science. Mark's professional experience includes many years of directing handbells, teaching school orchestras, leading adult and children's choirs, playing horn in community ensembles, and an occasional gig playing bass in jazz or rock groups. In addition to leading workshops and clinics, he has published arrangements for both brass and handbell ensembles. In his "spare" time, he manages software development projects for a major North American transportation provider. Mark and his wife, Robin, have three grown children and reside in Fort Worth, TX.
Stevie Berryman –
Stevie Berryman is astonishingly good at the game Boggle. She can fold a fitted sheet so it looks like it came right out of the package. Likewise, her skills as music director and teacher have also been acquired through long hours of arduous and dedicated practice. For much of her career Stevie has directed seven or more ensembles each week, meaning she has 98 years of experience (in dog years). Her effusive energy and wild creativity found a perfect setting in 2013 when she became the Artistic Director of the Houston Chamber Ringers, which has let her smash together her love for music, laughter, and tacos in a truly remarkable way. She has a particular passion for teaching children how to ring, and her innovative methods have made her a sought-after educator at area and national handbell festivals. Stevie loves helping other choirs as a private clinician, or planning epic concerts for them as a creative consultant. Her next step in global domination is to take over the card game world with the company she owns and founded with her husband, Paul, Truly Horrible Things. In real life she is the handbell director at First Congregational Church in Houston, TX.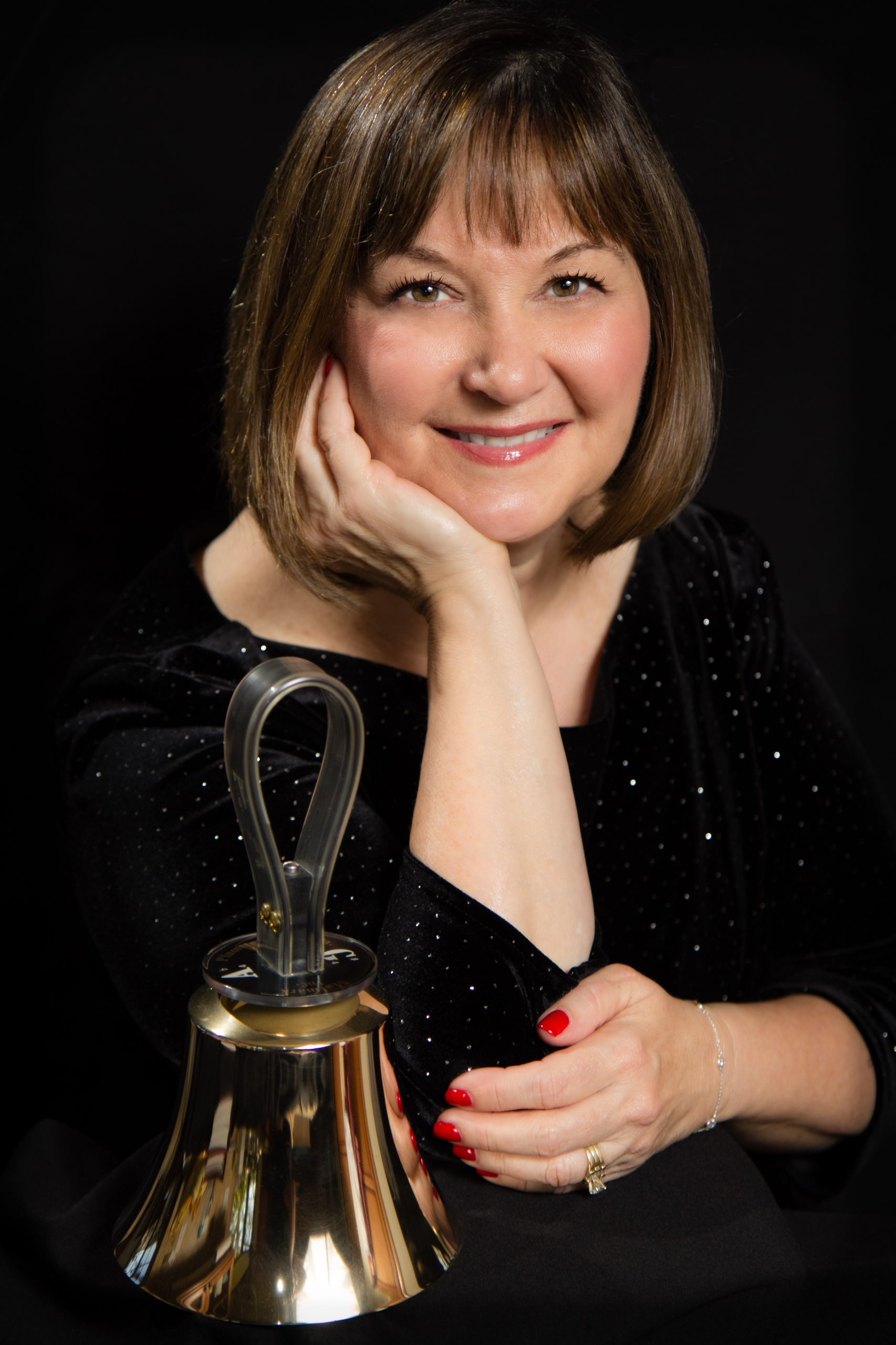 Linda Krantz – Linda Krantz is an accomplished and widely recognized solo handbell artist, has an active performing career, and regularly teaches at the local, regional, and national level. Linda's greatest love is to perform solo concerts, where she most enjoys playing classical music. She has performed as far away as Paris, and most recently with David Lockington, cellist and maestro of the Pasadena Symphony. Linda was a student of Nancy Hascall, learning all she could about traveling four-in-hand (4iH) and the nuances of artistic solo ringing. Linda is a founding member and president of L.A. Bronze, a past president and current advisory board member of the Pasadena Symphony, and a founding artist and past board member of Timbré. She has served as secretary of the Area 12 board of Handbell Musicians of America, and currently serves on the National Development Committee for Handbell Musicians of America.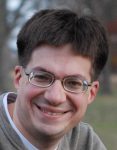 Jason Krug – Jason W. Krug is a native of Indianapolis, IN.  He holds a degree in music from the Massachusetts Institute of Technology.  Jason is a full-time freelance composer, arranger, clinician, and teacher. Since his first publication in 2006, he's had over 400 compositions and arrangements accepted for handbells, piano, strings, organ, and choir.  His works have been featured at numerous festivals and workshops in the United States and beyond. In his spare time, Jason enjoys writing.  He has spent several years working on a young adult fantasy series, The Sadonian Chronicles, and recently released his first non-fiction book, The General Theory of Creativity.  He frequently participates in the National Novel Writing Month event in November. Jason continues to live in Indianapolis with his wife, Ellen, and his sons, Daniel and Malcolm.  You can find him on the web at jasonwkrug.com. 
 Leslie Lewis – Leslie Lewis has been ringing handbells since 1979 when she was introduced to them at the Montreat Worship and Music Conference.  Leslie has been ringing in the bass section for Distinctly Bronze East since the event began in 1999 and added Distinctly Bronze West in 2019; she also participated in the Distinctly Bronze European Tour in 2007.  She has rung low bass in many area and national All Star Choirs, and at Virtuoso 2017 and 2019, sharing the stage with the Raleigh Ringers for the final concert. Leslie  rings with Queen City Ringers based in Charlotte, NC, where she also serves as treasurer, and is treasurer for Area 3 of the Handbell Musicians of America.  She enjoys substituting for choirs in the Gastonia and Charlotte areas and dabbles in solo ringing.  Having added the lower 6th and 7th octave chimes to her growing set of handbell "toys" she hopes to offer her services to add the lower chimes for groups that don't have them available once ringing returns to "normal" in the area.  After graduating from North Carolina State University with a degree in computer science, Leslie worked for IBM and First Union National Bank for a combined 15 years before turning a part-time role preparing income taxes into a career.  Leslie is president of Unified Income Taxes and Accounting, Inc., in Gastonia, NC, where she prepares all types of tax returns and, as an enrolled agent, represents clients during IRS tax audits and appeals. Leslie served as director of commission accounting for a Charlotte-based brokerage firm with branches in seventeen states from 2009 to 2015, when she left to pursue the role of chief accounting officer for a commercial aircraft maintenance, repair, and overhaul station located in Medley, FL. Other than bells, Leslie enjoys playing golf and walking on the beach as a precursor to life after retirement. 
Bruna Marinho – Bruna Marinho is an energetic handbell ringer, pianist, and music teacher based in SãoPaulo, Brazil. She is the founder of ​Handbells Brasil​, an organization that promotes the art of handbells in Brazil through performance and education. Bruna graduated in 2014 with a degree in music education from Catholic University of Santos. Bruna first encountered handbells in 2016 as a part of a music exchange led by Dr. Moorman-Stahlman from Lebanon Valley College in Annville, PA. Inspired by this experience, she organized a free handbell workshop in Brazil that was attended by about 40 students. Since 2017, Handbells Brasil has played in community venues and churches and has developed music education programs in elementary schools. In 2018, Handbells Brasil received a donation of three octaves of Whitechapel handbells from a church in Pennsylvania and the organization has purchased two octaves of Malmark handchimes. Bruna is the Malmark representative for Brazil. To promote the art of handbells in Brazil, Bruna spent about six months as a music ministry intern at St. Andrew Presbyterian Church, in Iowa City, IA, and attended the HMA National Seminar in Grand Rapids, MI. She recently created a series of comedy handbell videos on YouTube as a way to engage people and spread the joy of handbells. Youtube.com/handbellsbrasil Youtube.com/ringerbru Facebook.com/handbellsbrasil @handbellsbrasil

Ed Rollins – Ed Rollins is the Artistic Director and Conductor of the Columbia Handbell Ensemble, a position he has held since 2006. The ensemble has performed on four occasions for HMA national events and numerous regional and area events. For the last 20 months, Ed served as Interim Executive Director of HMA. He has been active in this organization for many years, serving as Missouri State treasurer, Missouri State chair, Area 8 chair on two occasions, area representative to the national board, and President of the board of directors.  For 31 years, Ed was associate pastor for music and administration at First Baptist Church of Columbia. During his tenure at the church, he promoted many ecumenical concerts (including the 9/11 Memorial Concert and the 10th Anniversary Memorial Concert), created an extensive program of liturgical art, and co-founded the highly successful Odyssey Chamber Music Series.  Ed is married to Jess Wolfe, a teacher with Columbia Public Schools. He has four terrific step-kids, and in March he and Jess welcomed Iris Mae Wolfe Rollins into the family.

 Karen Van Wert – With an insatiable thirst for knowledge and a passion to share what she has learned, Karen Van Wert is at home in a classroom or at the podium. She will tell you, "There is nothing more rewarding than witnessing a ringer grasping a concept and executing it in their music. Building skills and instilling confidence in a ringer is the goal of every rehearsal, for then we can make music."  Karen and her bellboy, James, make their home in Savage, MN. 
 Barb Walsh – Barb Walsh has been the Northern Nevada/Eastern Sierra Regional Coordinator for Area 12 of Handbell Musicians of America since 1993, and was a public school music teacher in the Reno/Sparks, NV, area for 33 years. She received Educator of the Year Award from the Nevada Music Educators Association in 2014. She has developed handbell programs ranging from elementary school children to the adult community group, Tintabulations, known for their high energy, innovation, and musicianship. When not teaching, directing, or ringing, Barb plays flute and piccolo in local orchestras and shares backcountry adventures with her husband, dog, and horses. 
Class Descriptions
All About the Bass – Leslie Lewis (Sessions 3 and 6)
     Introduction (Session 3) – This class teaches the basic techniques need to successfully ring the "buckets" in a healthy and safe manner. Topics covered will include warm-ups and stretches; muscle groups, posture, and stance; table space and layout; basic ringing stroke and techniques; damping; stopped sounds; drills and practice; and sharing bells and choreography.
     Beyond the Basics (Session 6) – This class takes an in depth look at what it takes to safely and effectively use the expanded bass bells and chimes that are available to us now. We will start with some tips and tricks for ringing and assigning bass bells. Then we will look at when and how to double the bass to add the lower octaves to existing music in your library.
Bell Trees – Karen Van Wert (Sessions 6, 7, and 8)
     Bell Tree Beginnings – Where Do I Start? (Session 6) – Start with a single strand of bells and inexpensive equipment. String a tree, discover the $5 BT pole, and ring.  You will be given simple melodies to play that sound great on the bell tree.  From solo to ensemble, we will talk about ways you can be creative with bell trees in your situation.  Bell trees are handy to have in your toolbox to add a new element to worship, challenge a ringer, and are visually appealing.
     Bell Trees Beyond 1st Tree (Session 7) – Got a taste of BT ringing and want more? Expand from one tree to four, from one octave to two, from single pole to BT stand.  Explore various equipment options including stands, separators, and mallets. Ring melodies that transition from one string to another and back again. Incorporate flats/sharps giving you full range of two octaves. Investigate published music and learn practical applications for skills learned.
     Bell Trees Plus Handbell Choir – Extending BT Skills (Session 8) – Bell trees were introduced to the handbell community in the 1980s by Louise Frier. She developed this concept to extend her choir and involve more people by combining handbells and chimes at the table with Bell Tree as a processional element. It also added an element of show to concerts and special occasions. I will take you on a journey through BT and choir music as well as adapting music for BT and choir.
Brazilian Rhythms – Bruna Marinho (Session 5) – What is the first thing that comes to your mind when you think of Brazil? Carnival? Dance? Rhythm?! PROBABLY AND YES!!! We have wonderful music and this is your chance to learn about it! But, better than that, you will be able to do Brazilian rhythms on handbells! Join us and learn how the Brazilian rhythm works and how to perform it on bells and sound original, authentic, and creative!
Conducting – Ed Rollins (Sessions 7 and 10) – In this two-part track, we will cover the basics of conducting; body position, beat patterns, ictus, and using a baton. Then we will go beyond, "floor – door- window-ceiling" to focus on the intangibles of conducting; musicianship, expression, and ensemble. We will cover how you as the conductor can lead your ensemble as far more than a talking metronome.
Crafting a Concert – Stevie Berryman (Sessions 1 and 9) – You wouldn't enjoy a novel if the chapters were in the wrong order. Likewise, selecting excellent repertoire is only one step in presenting a memorable concert. In this class we will discuss the importance of both your musical content (the music you ring) and your musical context (how the music is presented). You will also receive practical guides for every step of the process from planning audience interactions to negotiating with venues.
Finale – Jason Krug (Sessions 2, 4, 8, and 11) – The Finale music notation software is incredibly flexible and powerful…and fiendishly difficult to master. Whether a complete novice or seasoned veteran, there's something for every user of Finale in this four-class track. Class 1 focuses on entering notes, expressions, and articulations. Class 2 focuses on using Finale specifically to write for handbells. Class 3 deals with page layout and making the final product look its best.  Class 4 is a workshop for attendees to get help with their own Finale conundrums. Participants are encouraged to use their own computers with any version of Finale to follow along! It is strongly recommended that attendees watch the class on a different device than the one on which they intend to use Finale.
Handbells' Middle Child: Battery Bells – Barb Walsh (Session 9) – What?! Are there handbells that actually use batteries? No, the person who started calling the C4-B5 bells "the battery" was a baseball fan, referring to the battery, the pitcher, and the catcher on a baseball team as central to the action of a game and team.  And just like a middle child, the battery bells are the mediators between the low bass and high treble bell sections by being the most empathetic, willing to compromise, and terrific team members. As the backbone of the ensemble, we'll look at bell specific techniques and musicianship skills needed to become a successful battery ringer.
Handbells on Social Media – Bruna Marinho (Session 2) – What is the most common habit that almost everyone has around the world? Checking social media.  Yes, there are people who spend more than 6 hours on social media, but there are also people who work with social media to promote their art or business and that's what we are going to talk about in this class. Getting started with social media marketing can be intimidating, so here is a class with tips for effectively promoting your business or art on social networks. How can we reach people on social media? How can we make them watch our videos and interact with us? How can we deal with facebook/instagram restrictions? How to choose the right platform?
Join us to learn the effective ways to work on social media!
Let It Go! Weaving and Bell Changes – Barb Walsh (Session 11) – Weaving isn't just for hair and yarn! As bell musicians, we need to learn how to manage more bells than we have hands. In this class, we'll practice how to make on the table bell changes including 4 and 3 bell weaves. Since this is a hands-on class, you'll get the most out of it by having 4 bells (or bell surrogates) available on a table to use during the class. Class notes will be available so that you don't need to worry about writing anything down and can fully participate.
Notation Scavenger Hunt – Lisa Arnold (Session 12) – How well do you know your handbell notation? How fast can you find it? In a timed scavenger hunt you'll be given songs to search through online. At the end we'll play a fun game. The winner, the person who finds the most and scores the highest in the game will receive a $25 gift certificate for Heitz Handbells, courtesy of Carol Scheel.
You'll need a second device to log onto for the game, and a second tab for searching.
Right From the Start – Mark Arnold (Session 5) – Starting a new group, or have some new recruits that have never rung bells before?  This class will address how to teach the basics of ringing at various age/experience levels, what skills to teach, and how to balance fundamental techniques with musical accomplishment.  We'll also take a look at music appropriate for the inexperienced ensemble and discuss how to customize music for your group's needs.
Solo Ringing! – Linda Krantz (Sessions 1, 3, 10, and 12) – Solo ringers, now is your opportunity to work with Master Class soloist Linda Krantz and take your solo ringing to the next level! This four-class track starts off with the basics of traveling 4-in-hand (T4H). From there, participants will put that knowledge to work choreographing (blocking) their T4H in solo pieces. Finally, we will work on other important solo skills such as musicianship, performance, and incorporating other instruments. It is strongly recommended to have at least one octave of handbells (C5-C6, or C6-C7) to participate in the T4H and other techniques in all four sessions. See specifics below.
      Solo Class 1: Beginning Traveling Four-in-hand (Session 1) – This class will focus on learning the foundational concepts of T4H, based on famed Nancy Hascall's method. The perfect melding of weaving and Four-in-Hand (4iH), this class will teach you the ins and outs of this important technique for solo musicians. You will learn the basics of the technique and practical applications, giving you greater fluency and less motion in your future solo ringing.   This Course Has Prerequisites: A working knowledge of the ring/knock (push) style of 4iH; a working knowledge of weaving technique.
     Solo Class 2: Grace Under Fire – Tools to Help You Flourish (Session 3) – This class will focus on tried and true techniques to quell that pre-performance anxiety. These techniques will be useful in the practice room as well as the performance space. We will focus on the preparation, challenges, failures, and recovery of performance. We will focus on discovering who you are as an artist, how to nurture your musicianship, and how to expect the unexpected.
      Solo Class 3: Blocking Traveling Four-in-Hand (Session 10) – This class will focus on blocking or "choreography for T4H." This is the "how" of utilizing T4H to solve the puzzle of "how can I ring this piece of music?"   This Course is meant to be taken in conjunction with Solo Class 1 and has prerequisites: A basic understanding of T4H.
      Solo Class 4: Blocking — Practical Applications (Session 12) – This is your chance to put all of the above into practice. We'll take sections of actual pieces that you've sent to Linda ahead of time, and work through the blocking process in class. The deadline to submit your music is January 14, 2022. Once registered you will receive information about emailing your music to Linda.
Successful Small Ensembles – Mark Arnold (Session 4) – Once the exception, smaller handbell ensembles are now taking the stage as often as full choirs.  We'll discuss different ensemble sizes and shapes, focusing primarily on mid-size (4-6 member) groups.  Techniques, organization, and music selection will be covered, with examples of various ensembles and styles.