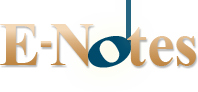 This Month
Pre-Registration Open for National Seminar 2021 in Phoenix, Arizona
National Seminar 2021 Call for Faculty and Performers
National Seminar 2020 Recordings to be Made Available through Virtual Bell Academy
19th International Symposium on Facebook
---
HMA Facemasks Go on Sale Thursday, August 20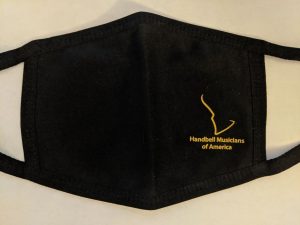 These are two-layer cotton masks with filter pocket (filter not included). Black, over-ear elastic mask with screen printed handbell design and text Hanbell Musicians of America in gold. Price includes shipping.
---
National Events
GO HERE to find out more about all our national events.
Subscribe to our YouTube Channel to receive notifications about new videos and live streams.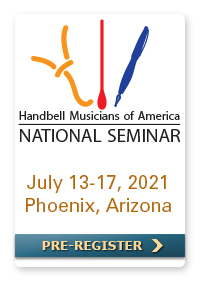 ---
Become a Sustaining Partner
Upgrade your membership to SUSTAINING PARTNER and play an important role in ensuring the future of Handbell Musicians of America. As a SUSTAINING PARTNER
You are CONNECTED to the handbell community
You are IN PARTNERSHIP with other handbell musicians
You are NURTURED through education and resources
---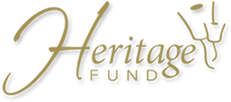 Help build a pension for the Guild, by contributing to the HERITAGE FUND
Announcements
HANDBELL MUSICIANS OF AMERICA MAILING ADDRESSES
Please note that any PAYMENTS sent to the Guild should now go to the following address:
Handbell Musicians of America PO Box 221047 Louisville, KY 40252
This includes membership renewal, contributions, event registration payments, invoice payments, etc.
All GENERAL CORRESPONDENCE that DOES NOT include a check payment should should be sent to:
Handbell Musicians of America 201 E. Fifth Street Suite 1900-1025 Cincinnati, OH 45202
This issue contains pre-registration information as well as the call for faculty and performers for National Seminar 2021 in Phoenix, Arizona. We are optimistic for an in-person event, but we are prepared to be flexible with the event, and submissions/registrations can be adapted to an online or hybrid event format should that become necessary.
Pre-Register Now and Save for National Seminar 2021 in Phoenix, Arizona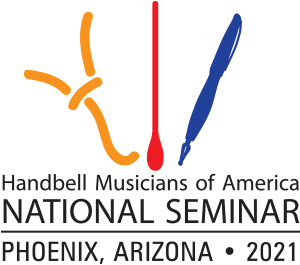 Join us at the Renaissance Phoenix Glendale Hotel and Spa in Phoenix, Arizona, for National Seminar 2021. Event dates are Tuesday, July 13 through Saturday, July 17.  Pre-register by October 1 and freeze registration fee at $350. Also, those who opt for pre-registration will have the chance to register for the full event classes and tracks before everyone else. Full event registration will be available February 15, 2021.
Pre-registration requires a $125 deposit, which will be applied to your final registration.  All but $25 is refundable if cancelled before March 15, 2021, and before you complete full event registration.  If you cancel after completing full registration, the full event cancellation policy will apply. Pre-registrants must complete full registration by May 1, 2021, to receive the discounted rate.  Registration completed after May 1 will be charged the non-discounted registration fee.
National Seminar Call for Faculty & Performers
National Seminar 2021 will be Tuesday, July 13 through Saturday, July 17, at the Renaissance Phoenix Glendale Hotel and Spa, in Phoenix, Arizona. Several performance opportunities are offered throughout the event. We are also seeking submissions for classes and faculty to present at the event.
Concerts
Apply to be considered for one of the following options:
Feature Concerts: There will be one feature concert each date of the event. This concert will feature one performing group or ensemble for a one-hour concert.
Mini Concerts: One to two Mini Concerts will be scheduled each day. Performers will present 30-40 minutes of music.
Application Submission Process & Timeline:
Completed applications are due by 5:00 PM EDT on October 1, 2020.
Performers must have a current membership in Handbell Musicians of America.
Applications MUST be completed using the form below.
Applications sent in any other format will NOT be accepted.
Each application must include a link to a recently-recorded (within the past 2 years) video of the performer.
All video submissions must include a minimum of two selections of contrasting style.
Include live introduction of each piece on the video as it would be presented in concert.
AFTER submitting your application, please send a current photo of the performer in jpeg format and with a minimum resolution of 300 dpi to [email protected].
Applications will be reviewed by the selection committee in October, and those selected will be notified in November. Selected performers may not share their selection for the event until it is officially announced by Handbell Musicians of America.
We encourage innovation and new ideas. If you plan to include a new concept, performance technique or feature in your event, please include a representation of this in your video submission. Also, please ensure your performance has been fully tested and vetted prior to your concert at National Seminar.
Any questions about the application, video requirements, or selection process should be directed to [email protected].
Performer Details & Application
Faculty/Classes
Application Process & Requirements
Those submitting must have their own individual Handbell Musician Membership or be the primary contact for an organization's Handbell Musician Membership.
Consider all aspects of handbell musicianship in all settings as you develop your class ideas. The committee strives to select a wide variety of classes for all constituencies of our membership. We also encourage innovation and new ideas. However, please make sure any new concepts are fully tested and vetted prior to presentation at National Seminar.
Those submitting more than one class topic will be given priority consideration.
Those interested in teaching at the event must submit a separate Class Submission Application for each class topic/idea they would like to present using the form below. ONLY submissions completed using the form below will be accepted.
Any applicant who has not taught at a National Seminar in the past three years (since Grand Rapids 2018) must provide two letters of reference from individuals who have observed the applicant teaching within the past two years. These letters must be sent directly to [email protected] by the person providing the reference. The applicant is responsible for ensuring that the required recommendations are received.
Deadline for submission is 5:00 PM EDT, October 1, 2020. Applications will be reviewed by the selection committee in October, and those selected will be notified in November. Selected faculty may not share their selection for the event until it is officially announced by Handbell Musicians of America.
Class sessions at National Seminar are 75-minutes long. Topics may be offered as single classes or multi-session courses. Single-session classes will usually be offered twice in the schedule during the event. Multi-session courses will only be offered once in the schedule.
Questions regarding the process should be directed to [email protected].
National Seminar 2020 Recordings to be Available for Purchase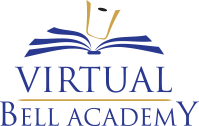 HMA will begin making recordings from National Seminar 2020 available for purchase through Virtual Bell Academy starting August 31.
The first round of videos to be released will focus on ringing during the days of COVID. It will include Keeping up Handbell Skills, Bells not Necessary, First Look: How to Introduce New Music, Assembling an Ensemble Virtually, and Sing-a-long with Henry, with more to come.
19th International Symposium on Facebook
With the 19th International Handbell Symposium having been canceled this year, it's host, the Handbell Asociation of Hong Kong, posted daily photos and videos on Facebook highlighting Hong Kong and commemorating past International Symposiums.
Invitation to 20th IHS in Nashville, Tennessee
Video of the Month
The Week of Handbells has been an annual tradition in Bay View, Michigan since 1977. The 2020 event was canceled, so a group of handbell musicians gathered on the porch of Ruth Crist Hall on what would have been concert night, to play some previously-unseen music and make sure that the bells could still be heard at Bay View in the summer of 2020. In the video description on YouTube, Larry and Carla Sue write, "There's something very special about playing music on the porch at this time of year… with the birds and insects singing along!" This is an arrangement of "Annie Laurie", written by Larry Sue for 12 handbells – and they dedicated this performance to the director emeritus of the Bay View Week of Handbells, Maestro Carl Wiltse.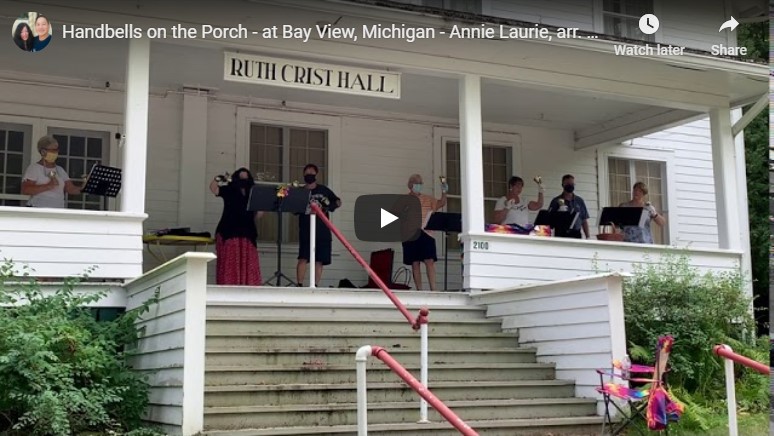 Brian's Music Notes
with Brian Childers
"Within the Darkest Night" by Derek Hakes
AG36028; Level 2
3-6 Octaves Bells; Opt 3 Oct. Chimes
Originally Released Fall 2004
Liturgical Season: Ordinary Time or Lent
Usage
This beautiful and haunting melody is easy to ring and easy to learn. Especially appropriate for the Lenten Season, it can also be used anytime you service or concert requires something more introspective. You can hear a recording, preview the music and order it for your bell choir from Lorenz: Order "Within The Darkest Night"
Overview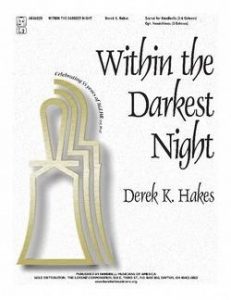 Derek knows how to write for bells and that shines through in this original composition. Set in c minor and ¾ time, this straightforward composition intermingels bells and chimes. After a repetition with bells only, and following a piu mosso marking, the composition moves into a statement with full bells rung with treble octaves. Finally this beautiful melody closes softly with a quiet statement with the melody on chimes once again.
YouTube Recordings
https://www.youtube.com/watch?v=rKHRhoSMS7w
https://www.youtube.com/watch?v=Qt2vXx0h4ik
Until next month,
Brian Childers
Music Adviser