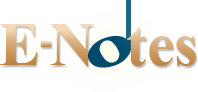 This Month
Distinctly Bronze Associate Conductor Program Returns
Summer Event Details Now Available
Master Class in Composition added to Summer Events
National Events
GO HERE to find out more about all our national events.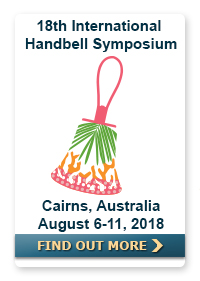 ---
Become a Sustaining Partner
Upgrade your membership to SUSTAINING PARTNER and play an important role in ensuring the future of Handbell Musicians of America. As a SUSTAINING PARTNER
You are CONNECTED to the handbell community
You are IN PARTNERSHIP with other handbell musicians
You are NURTURED through education and resources
LEARN MORE
---
Featured Resource
"The Care and Feeding of Youth Handbell Choirs," by Karen Thompson, takes you through the steps of creating and building a youth handbell program, specifically in the middle school and high school age ranges. Handbell Musician Resources>>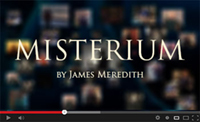 If you've not yet seen our first ever Virtual Handbell Ensemble, have a look HERE. Help us get as much exposure as possible by commenting and sharing.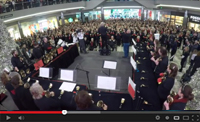 Watch us break the Guinness World Record for the Largest Handbell Ensemble Nov. 19, 2016 at the Mall of America in Minneapolis, Minnesota.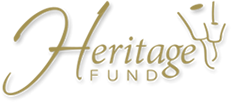 Help build a pension for the Guild, by contributing to the HERITAGE FUND
Announcements
HANDBELL MUSICIANS OF AMERICA MAILING ADDRESSES
Please note that any PAYMENTS sent to the Guild should now go to the following address:
Handbell Musicians of America PO Box 221047 Louisville, KY 40252
This includes membership renewal, contributions, event registration payments, invoice payments, etc.
All GENERAL CORRESPONDENCE that DOES NOT include a check payment should should be sent to:
Handbell Musicians of America 201 E. Fifth Street Suite 1900-1025 Cincinnati, OH 45202
Distinctly Bronze Associate Conductor Program Returns
Handbell Musicians of America is pleased to announce the return of the Associate Conductor to Distinctly Bronze. Applications are now being accepted for Distinctly Bronze East 2018 with Lee Afdahl and Distinctly Bronze West 2019 with Bill Payn.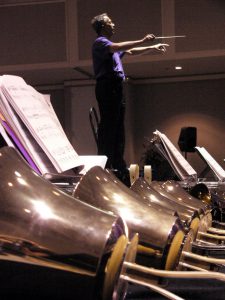 Selected Associate Conductors will work with the event music director to develop their massed conducting skills and rehearse and conduct one piece for the event. Lodging and travel expenses will also be provided.
The application deadline is April 1. See complete details and application criteria here.
Summer Event Details Now Available
If you seek a pleasant peninsula – head to Michigan!
Join us in Grand Rapids, Michigan, for our annual National Seminar, Distinctly Teen, and Master Classes in Conducting and Composing. Our summer events offer something for ALL handbell musicians.
Participate in educational and engaging classes; enjoy performances by some of our best choirs, ensembles and soloists; browse and shop through exhibit booths from handbell publishers, retailers, manufacturers and more; meet and network with fellow handbell musicians and develop life-long friendships with those that share your enthusiasm and passion for our art.
REGISTRATION OPEN DATES:
National Seminar (Pre-registrants) – February 1
National Seminar (General Registration), Distinctly Teen, Master Class – February 15
Master Class in Composition added to Summer Events
New to our summer event line up in 2018, Master Class in Composition offers participants the opportunity to work with accomplished arranger and composer, Sondra Tucker. Up to six conductors will hone their skills in one-on-one session with Sondra and in group discussions and collaborations with fellow students.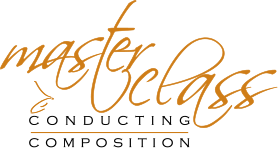 The composition class joins the Master Class in Conducting as a pre-event opportunity to National Seminar. Event dates are July 14-17. Those who register for National Seminar will receive a 10% discount on their Master Class registration.
MemberChat February 24
The College Ring-In Experience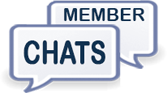 Michael Joy and some of his College Ring-In musicians will describe their experiences at the College Ring-In(s) and we'll talk about how this event got started and who should attend — maybe you! Any ringer/director who is in college, who has been to college, or who has thought about going to college — this ringing event is for you. Don't miss an in-depth look at the unique features of this January event.
MEMBER-CHAT DETAILS & REGISTRATION
Music Notes from John Behnke
A New Year! A New Name! and New Sounds!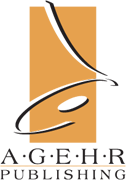 The Old Year is past and a New Year has begun with its hope and promise. It's a fresh start for all of us. I'm not sure if you made any New Year's Resolutions. If you did, I hope one resolution was to ring and/or direct with renewed zeal and joy. And to love your ringers and help them to success in making the best music possible.
I'm pleased to highlight a new piece by a new name to our catalogue, Cathy Marker. She offers us a wonderful new arrangement AG35364 entitled, Prelude on Holy Manna. The hymn tune "Holy Manna" is used with a number of hymn texts including: "Brethen, We Have Met to Worship"; "God, Who Stretched the Spangled Heavens"; and "All Who Hunger, Gather Gladly". So it's a handbell choir arrangement that could be used almost any time throughout this new year.
Cathy says, "I was raised on my family's dairy farm in West Hoosick, NY, where my grandmother encouraged me to play her piano and Estey pump organ from a very young age. After studying piano and composition at Summer Sonatina in Bennington, Vermont, and Juilliard Pre-College Division in NYC during high school, I earned a BA in composition at Bennington College. I have served as a church organist nearly continuously since age 14. I am a member of the Portland, Maine, chapter of AGO, where I currently study organ and composition with Harold Stover. Since 2014, I have served as organist and director of a very talented 3-octave adult handbell choir at First Congregational Church, UCC in Wolfeboro, New Hampshire."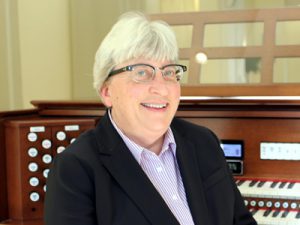 I asked Cathy what inspired her to make this arrangement. She said, "A few months prior to writing this piece, the bell choir at my church was asked to play a particular piece for the memorial service of a beloved church member. We didn't have the requested piece in our library, but we were given enough lead time prior to the service to allow me to arrange it for the number of available ringers. That arrangement was so well received that months later, when I learned that the music order for our first rehearsal of the fall was delayed, I decided to begin writing another new piece to kick off the new season. One of my favorite Early American hymn tunes, 'Holy Manna', came to mind immediately. The pentatonic tune is well suited to the use of "singing bell", a technique new to our group that I wanted to explore further with them. This piece was an example of necessity being the mother of invention!"
Prelude on Holy Manna, AG35364, begins with measures 1-24 having a Singing Bell accompaniment with the melody above. At measure 25, the piece energizes with mallet work in the bass and lower treble. At measure 45, Cathy employs a wonderful canonic treatment of the melody with LV technique, which at the end modulates into the higher key of D Major for a last statement of the melody before the grand finish.
I asked Cathy if she had a favorite part of the piece. She said, "I like the way the piece gradually builds in intensity from the opening singing bell until it finally gives way to the energy of the malleted section. My favorite moment begins when the malleted section returns after the key change at a slightly slower tempo, which always gives me a feeling of triumphant arrival."
She went on to say, "I loved seeing how much fun our choir had ringing this piece. I think that's partly because every ringer is kept busy from beginning to end, and also because the variety of special techniques used keeps it interesting for both the ringers and audience. These techniques (singing bell, mallets, echo, and mart lift) help to convey the emotion of the piece. Members of the congregation came up to me after hearing the opening singing bell section, exclaiming, "I had no idea bells could sound like that!"
Yes, indeed! New sounds for a new year! There is much we can do to keep our listeners engaged with new sounds, new techniques, and new music like Cathy Marker's Prelude on Holy Manna, AG35364.
Cathy Marker lives in the beautiful lakes region of New Hampshire with a wonderfully supportive spouse and two cats. In the summer she says she enjoys kayaking and tending a vegetable garden. In the winter when she is not shoveling snow, she likes to snowshoe and feed the wide variety of birds that visit her home. She is also a Hauptwerk virtual pipe organ enthusiast and an avid, but as she says, "not terribly skillful golfer."
Thank you Cathy for this wonderful arrangement. We look forward to seeing and playing more of your music in the future.
I hope you will take a minute now and look and listen to this excellent piece.
Until next month, happy ringing!
John Behnke,
Music Editor