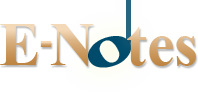 This Month
National Seminar – Join us in Grand Rapids
Level 1 Certification & Instructor Accreditation Event this May
New Member-Only Content Designed for Sub-Members Now Available
Handbell Musicians Interviewed on Healthy Musician YouTube Series
Reminder: DB Associate Conductor Program
Applications are still being accepted for Distinctly Bronze East 2018 with Lee Afdahl and Distinctly Bronze West 2019 with Bill Payn. Deadline is April 1.
National Events
GO HERE to find out more about all our national events.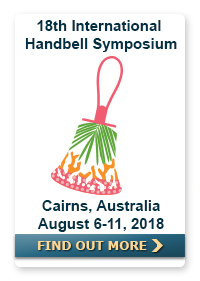 ---
Become a Sustaining Partner
Upgrade your membership to SUSTAINING PARTNER and play an important role in ensuring the future of Handbell Musicians of America. As a SUSTAINING PARTNER
You are CONNECTED to the handbell community
You are IN PARTNERSHIP with other handbell musicians
You are NURTURED through education and resources
LEARN MORE
---
Featured Resource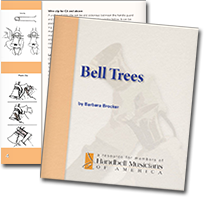 Barbara Brocker teaches you how to use bell trees in various worship settings. Also learn about selecting music and equipment. Handbell Musician Resources>>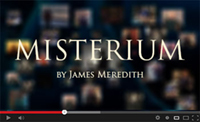 If you've not yet seen our first ever Virtual Handbell Ensemble, have a look HERE. Help us get as much exposure as possible by commenting and sharing.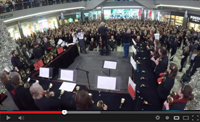 Watch us break the Guinness World Record for the Largest Handbell Ensemble Nov. 19, 2016 at the Mall of America in Minneapolis, Minnesota.
Help build a pension for the Guild, by contributing to the HERITAGE FUND
Announcements
HANDBELL MUSICIANS OF AMERICA MAILING ADDRESSES
Please note that any PAYMENTS sent to the Guild should now go to the following address:
Handbell Musicians of America PO Box 221047 Louisville, KY 40252
This includes membership renewal, contributions, event registration payments, invoice payments, etc.
All GENERAL CORRESPONDENCE that DOES NOT include a check payment should should be sent to:
Handbell Musicians of America 201 E. Fifth Street Suite 1900-1025 Cincinnati, OH 45202
If You Seek a Pleasant Peninsula… Join us in Grand Rapids this July

Registration opens Thursday, February 15
for our annual summer events.
Master Class in Conducting with Dr. William Payn returns and is joined by Master Class in Composition with Sondra Tucker, July 14-17.  Enjoy focused, one-on-one instruction from these master clinicians in your chosen topic.
National Seminar provides a wide variety of class topics in all aspects in handbell musicianship, concerts from some of the finest performers in our art, exhibits from handbell industry representatives showcasing their products and services, and unlimited opportunities for networking and connecting with fellow handbell musicians
Distinctly Teen is our event for young musicians, ages 13-18.  They will rehearse under the expert guidance of conductor Emily Li of Hong Kong and perform a final concert with the National Seminar All Star Choir.
Level 1 Certification and Instructor Accreditation Event Comes to Dallas
We are pleased to offer all three Level 1 Handbell Musician Certification courses this spring in Dallas at Northaven United Methodist Church, May 31 – June 2.  You can complete one or all three courses — the topics offered are Conducting, Handbell Techniques and Music Theory.  Level 1 test-only for all three courses will be available on May 31.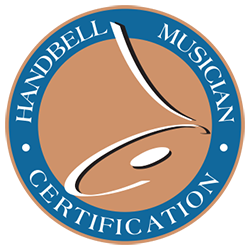 We will also be offering Accreditation for faculty to teach Level 1 Certification courses in Conducting, Handbell Techniques, and Music Theory.  Each Accreditation class is limited to 4 faculty candidates.
Registration opens Monday, February 19.
New Member-Only Content Designed for Sub-Members Now Available
MemberExtras is our new member-only section created especially for sub-members.  Find fun activities, articles, tips, and resources.  All members are welcome to enjoy these new benefits, but they were designed with ringers in mind.
New items will be added in the coming months. If you have a specific topic you would like us to address or an idea for other content for this section, or if you have content you'd like to share with fellow handbell musicians, please contact [email protected]
Handbell Musicians Interviewed on Healthy Musician YouTube Series
Friday Finds with Rob Meyer-Kukan is a weekly YouTube series featuring products, tips, tools, and resources for musicians, performers, and anyone interested in a holistic approach to movement.  Rob recently interviewed our very own executive director, Jenny Cauhorn. The interview airs on Friday, February 16, 2018.  Also, take a look at Rob's other interviews with handbell musicians: Brenda Austin, Sondra Tucker, Larry Sue, Susan Nelson, Matt Compton, Sandy Eithun, Catherine McMichael, Inna Lai, Stevie Berryman and more.
Rob Meyer-Kukan is the owner of the Healthy Musician Institute in Ann Arbor, Michigan.  He is a  licensed massage therapist, music instructor and church musician (currently directing handbells at Emmanuel Lutheran (ELCA) Ypsilanti, Michigan).
Music Notes from John Behnke
For the Love of Ringing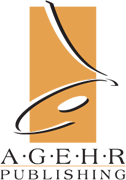 This month's E Notes features Larry Sue's new Level 4 piece, AG58002 Coronation and Triumphant Exultation, and its relationship to the 40th Anniversary of the Bay View Week of Handbells.
I asked Larry how he came to write his new piece. He said, "In August 2016, the Allured Composition Award Committee approached me about writing an original commissioned work to be premiered at the Bay View Week of Handbells in either 2017 or 2018. The earlier year meant coming up with a draft in just six weeks to meet a September 30 deadline. However, Bay View 2017 would also be the fortieth Week of Handbells as well as Maestro Carl Wiltse's final year as leader of this wonderful event, so I decided to try to meet the tight timeline to be able to compose a piece to honor Carl. Carl and Pamela, his wife, are permanent residents of Kirkcudbright, Scotland. That bit of information led to composing a work about the accession of a Scottish king to his throne. The original Gaelic title, Crùnadh agus Iolach, has been translated to Coronation and Triumphant Exultation for publication.
Larry said, "I could envision a long line of (bag)pipers as part of Coronation. The opening singing bell notes emulate the tuning of the drones, and are followed by a treble shake corresponding to the tuning of the chanters (measures 1-18). The stately melody (measures 19-39) that follows announces the arrival of the king and the procession of his retinue into the throne room. After that, a hymnlike passage (measures 40-71) represents the dignitaries there declaring the new king their liege and sovereign. Finally, the first theme returns in grander form (measures 72-93) as the king takes his new throne. The second movement, Triumphant Exultation, is about the celebration outside the palace. This isn't a piece about a merely good king, but a great and enlightened one. He's the reason for his land having finally escaped the terrors of war and oppression, and so the subjects find more than ample reason to rejoice. 'We're finally free! We have a future! Let us celebrate!'"
Larry mentioned that his favorite section "is the second half of the hymn section (m. 56-71). Being a bass ringing specialist, I decided to write something special for my fellow "bucket slingers." There are thick, lush chords all the way down to Ab1 (only because we didn't have a Gb1!), played softly – physics-wise, the dynamic level is intended to keep the overtones of the bronze bells from becoming mushy or abrasive. It's a pianissimo powerful enough to crush you in its grip; it draws a picture of a king whose quietly-spoken wisdom resonates gloriously through his kingdom."
He also said, "My other favorite passage is the lone 2/4 bar (m. 145). I think of it as a little twist in the celebration where the rejoicing citizens can't help but take an extra-exuberant step in their dance. For the listener – myself included, it's a moment when your musical brain enjoys the instant when two beats vanish into thin air."
Larry said, that "Before delivery for publication, Embellish of Grand Rapids, Michigan, was kind enough to give the draft manuscript a test drive. I'm indebted to Stephanie Wiltse and her team for giving up some of their rehearsal time for that purpose. It went very nicely with "only" six octaves, foreshadowing how it would sound at Bay View the next summer. A special bonus was that Carl was still in town after Bay View, so he was able to be there to hear his special piece."
And on August 17, 2017, Larry had the privilege of being one of the musicians for the Bay View premiere. Larry says, "It was a magnificent experience thanks to my Bay View family and friends. My favorite comment came from Chris Boilesen, a fellow Deep Pit (G1-C3) ringer: 'I haven't had this much fun in a while.'"
If you don't know Larry Sue, he is from Oakland, California. He said, "after my college years at UC Berkeley, I moved to Mountain View, California to pursue a Silicon Valley software development career. Carla and I met on the Handbell Community Online in 2008. She moved to Mountain View in 2012 so we could get married. And in the summer of 2016 we packed up and made a seventeen-day drive to Holland, Michigan to become full-time handbell musicians."
He continues saying, "I've been a church musician since my teens. I started as a youth choir accompanist, then progressively acquired other dimensions (guitar, voice, bass, composing, conducting, and finally handbells) as time went on. I've been a member or director of several church bell choirs, and I've played in Bay Bells, one of the longest-running West Coast community ensembles. One of my favorite handbell stints was eight years as the "Artistic Figurehead and conceptual founder of Low Ding Zone, the World's First Bass-Only Handbell Ensemble". It's also been my privilege to be a festival conductor and handbell clinician."
Larry is the author of the Bass Ringer's Notebook, one of the more extensive works on the subject of ringing bass bells. He says, "despite reports to the contrary, the book is not dead. The second edition is now available!"
Larry says, "my current main involvement in handbells is with my wife and duet partner Carla. She was a member of a four-in-hand trio that performed for care homes and other places in England. When one of their members departed to head for other adventures, Carla sent an email that basically said, 'There are only two of us now, and so we need repertoire for no more than eight bells.' This resulted in the first set of eight-bell pieces." After Carla made the journey across the ocean to live in the USA, Larry says, "we continued producing new eight-bell scores; we now have several hours of music that we perform."
He says, "Carla and I spend most of our time together now. We have two twenty-somethings, a son in med school in Alabama and a daughter living in England. Our fifteen-year old inhabits our basement, and has his Level 1 Michigan license (equivalent to a driver's permit in other places). Our other family members are in England, California, Hawaii, New Zealand, and Wisconsin."
Whether it's composing a special piece for the 40th anniversary of the Bay View Week of Handbells or playing a duet with wife, Carla, Larry Sue does it for the love of ringing. Here's a picture of what Larry says is "West Michigan's smallest handbell ensemble!"
Until next month, happy ringing!
John Behnke,
Music Editor