[et_pb_section admin_label="section"][et_pb_row admin_label="row"][et_pb_column type="1_3″][et_pb_text admin_label="Text" background_layout="light" text_orientation="left" use_border_color="off" border_color="#ffffff" border_style="solid"]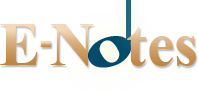 This Month
National Seminar, Master Class, and Distinctly Teen – Events Details Available!
Change in Endorsed Event Policy
Register Today for Distinctly Bronze West – Space Still Available!
National Events
GO HERE
to find out more about
all our national events.
---
Please consider helping defray the Guild's
day-to-day expenses
by making a
contribution to
THE GENERAL FUND 
---
Featured
Resource
"Retention of Ringers" continues Karen Eastburn's "Organizing a Handbell Program" series by offering suggestions to help retain those ringers whom you have successfully recruited.
Handbell Musician Resources>>
If you've not yet seen our first ever Virtual Handbell Ensemble, have a look HERE. Help us get as much exposure as possible by commenting and sharing.
Watch us break the Guinness World Record for the Largest Handbell Ensemble Nov. 19, 2016 at the Mall of America in Minneapolis, Minnesota.
Help build a pension for the Guild, by contributing to the HERITAGE FUND
Announcements
HANDBELL MUSICIANS OF AMERICA MAILING ADDRESSES
Please note that any PAYMENTS sent to the Guild should now go to the following address:
Handbell Musicians of America
PO Box 221047 Louisville, KY 40252
This includes membership renewal, contributions, event registration payments, invoice payments, etc.
All GENERAL CORRESPONDENCE that DOES NOT include a check payment should should be sent to:
Handbell Musicians of America
201 E. Fifth Street
Suite 1900-1025
Cincinnati, OH 45202
[/et_pb_text][/et_pb_column][et_pb_column type="2_3″][et_pb_text admin_label="Text" background_layout="light" text_orientation="left" use_border_color="off" border_color="#ffffff" border_style="solid"]
National Board Elections
At the end of September, we will say farewell to four national board members who have served Handbell Musicians of America for the past six years; president Ed Rollins and at-large members Stephanie Rhoades, Steve Shorney, and Jessica Westgard Larson. National elections will take place in March to determine the four who will join ongoing board members P.L Grove (who becomes president on October 1), Derek Nance and Jennifer Vangolen.
Information about the candidates for this election is now available and includes written statements and video address from each.  Go to election.handbellmusicians.org to find candidate profiles as well as details about the voting process.
[button link="http://election.handbellmusicians.org" color="orange" newwindow="yes"] ELECTION INFORMATION[/button]
National Seminar, Master Class, and Distinctly Teen – Event Details Available!
California here we come!  This July, Handbell Musicians of America heads west with three national events – National Seminar, Master Class in Conducting with Dr. William Payn, and Distinctly Teen with Hart Morris.  All event activities take place at the Hyatt Regency Orange County, just down the street from Disneyland.  We hope you will join us for one or more of these events and stay an extra day for a special Handbell Musicians of America Spectacular at Disneyland!
General registration for all events opens February 15.  Those who pre-registered last fall for National Seminar, can complete registration starting February 1.
[button link="http://seminar.handbellmusicians.org" color="orange" newwindow="yes"] EVENT DETAILS[/button]
Change in Endorsed Event Policy
One of your benefits as a member of Handbell Musicians of America is the option to have events you present Endorsed by the national office.  Endorsement offers a variety of benefits including:
Listing in the online event calendar at Handbellmusicians.org (including a link to your event website).
Listing in print version of the event calendar in each issue of Overtones.
Inclusion in our monthly Event Notes newsletter.
Data file of member addresses in your region to use for event marketing.
Payment of ASCAP licensing fees.
An additional benefit has been the extension of our national insurance policies to cover your event as well.  Due to changes in policy set forth by the insurance underwriter of our coverage, we are no longer able to provide any insurance coverage for Endorsed events.  Standard coverage will remain in place for Sponsored events.  Sponsored events are those events that are produced and presented by an Area or sub-Area.
Questions regarding this change in policy should be directed to executive director, Jennifer Cauhorn.
[button link="https://handbellmusicians.org/events-networking/events/sponsored-endorsed-event-information/" color="orange" newwindow="yes"] SPONSORED/ENDORSED EVENT POLICY[/button]
Register Today for Distinctly Bronze West – Space Still Available!
Join other advanced handbell musicians in February at Distinctly Bronze West.  Register today to get one of the 7 remaining slots available at the event and enjoy a musical experience like no other as you rehearse advanced handbell repertoire under the expert direction of Kathleen Ebling Shaw.
Event activities all take place at the beautiful Resort at the Mountain located just outside Portland, Oregon at the foot of Mt. Hood. When not rehearsing, relax in the quiet beauty of Pacific northwest.
[button link="https://handbellmusicians.org/events-networking/events/dbwest2017/" color="orange" newwindow="yes"] DETAILS & REGISTRATION[/button]
Music Notes from John Behnke
Jubilate! Happy New Year!
We start this new year 2017 by showcasing a new piece entitled Jubilate, AG35345, by Jana Larson.  Jubilate means showing great happiness, rejoice.  And Jana Larson's piece is all about happiness and rejoicing.   It's a perfect piece for any time of the year.
Jana composed this piece for a graduate Handbell Composing class.  She says, "it was my first time composing, so I tried to create a piece that I would enjoy playing and listening to.  Since I work at a church, I wanted something that would work any time of year and would be an enhancement to worship.  I also wanted to challenge ringers a little, while still keeping it a Level 2 piece."
Jubilate AG35345 is for 3-5 octaves of handbells, Level 2. The piece is filled with great bell techniques; as the bass bells begin the piece with swings while the treble bells LV. The melody begins at measure 5 in the treble bells.  Later at measure 17, the bass bells get the melody while the treble bells thumb damp. Then at measure 29 the bass bells mallet the accompaniment.   At coda at measure 37 uses LV and fanfare sixteenths, with a final ring touch.
Jana says, "My favorite thing about the piece is how it has developed. It started with a melody line in my head and it has become a piece with many techniques and rhythms. It provides a lot of opportunity to teach ringers about switching between techniques. It has become a standard for my group at church and I hope many people will love playing it!  I would recommend this for any church choir. It is a Level 2 and has no bell changes at all.  That sounds simple enough, but there are challenges built in in the form of thumb damps, mallets, and swings to keep the players busy!  It is a lively tempo and once mastered it is a great piece for most ability levels and any occasion."
She says, "I took this piece to my church choir and had them play it before publication was even a consideration. They had a great time with it and enjoyed playing something their fearless leader (ha!) had written. They helped me develop the piece and see which players have challenges and how best to notate them for the final draft."
Jana directs the handbell choir at Fox Point Lutheran Church in Fox Point, Wisconsin. She also plays in the Milwaukee Handbell Ensemble and enjoys all the opportunities that that group brings. When she is not making music, she enjoys spending time with her dog, Luther, and driving around in her new bright yellow car. Jana Larson has captured Jubilate, happiness and rejoicing, to a tee.
[button link="https://www.lorenz.com/handbell/sheets/jubilate-4″ color="orange" newwindow="yes"] See and Hear the Music[/button]
Happy "Jubilate" ringing in 2017!
Until next month,
John Behnke, Music Editor
[/et_pb_text][/et_pb_column][/et_pb_row][/et_pb_section]