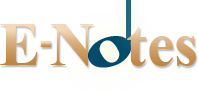 This Month
Here We Come! Registration Opens Tomorrow
Handbell Musicians of America Spectacular Featuring Distinctly Teen
Virtual Bell Academy – Spring Course List Available
Next Member Chat – Handbell Musician Certification with Sharon Schmidt
National Events
GO HERE
to find out more about
all our national events.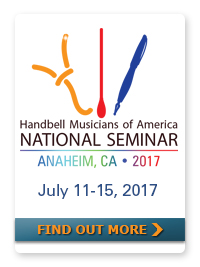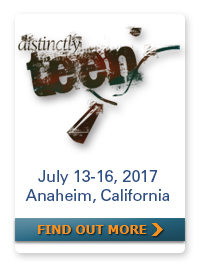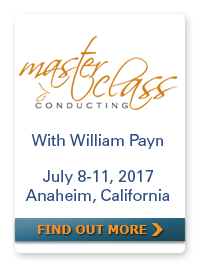 ---
Please consider helping defray the Guild's
day-to-day expenses
by making a
contribution to


THE GENERAL FUND
---
Featured Resource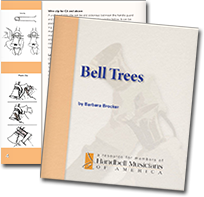 Barbara Brocker teaches you how to use bell trees in various worship settings. Also learn about selecting music and equipment.
Handbell Musician Resources>>
If you've not yet seen our first ever Virtual Handbell Ensemble, have a look HERE. Help us get as much exposure as possible by commenting and sharing.
Watch us break the Guinness World Record for the Largest Handbell Ensemble Nov. 19, 2016 at the Mall of America in Minneapolis, Minnesota.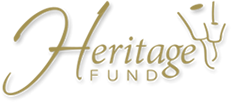 Help build a pension for the Guild, by contributing to the HERITAGE FUND
Announcements
HANDBELL MUSICIANS OF AMERICA MAILING ADDRESSES
Please note that any PAYMENTS sent to the Guild should now go to the following address:
Handbell Musicians of America
PO Box 221047 Louisville, KY 40252
This includes membership renewal, contributions, event registration payments, invoice payments, etc.
All GENERAL CORRESPONDENCE that DOES NOT include a check payment should should be sent to:
Handbell Musicians of America
201 E. Fifth Street
Suite 1900-1025
Cincinnati, OH 45202
California, Here We Come! Registration Opens Tomorrow

Our annual National Seminar and Distinctly Teen events are expanded to include Master Class in Conducting, offering something for ALL handbell musicians.  Join us this July at the Hyatt Regency Orange County, just down the road from Disneyland.  Enjoy classes, concerts, HIC exhibits, networking and much more.
Registration for all events opens Wednesday, February 15 at 10:00 AM Eastern.
Handbell Musicians of America Spectacular Featuring Distinctly Teen
We've done the National Anthem in a Major League ball park. We've broken a world record. And now we bring you a chance to perform in the most magical place on earth, Disneyland®.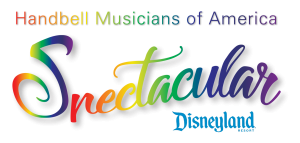 Stay an extra day at Seminar and participate in another truly unique opportunity The Handbell Musicians of America Spectacular will feature a concert by the Distinctly Teen Choir on Sunday, July 16. On the final song of that concert, which will be a Disney® tribute, National Seminar attendees will have the opportunity to join a massed group of ringers to play along with the teens.
Our performance will take place at the Train Station near the main entrance of Disneyland®. Those who participate in the Disneyland® Ensemble will receive music and a ringing assignment in advance to prepare and memorize before the event. The Ensemble will rehearse with the Distinctly Teen choir during Class Session 16 at National Seminar.
National Board Elections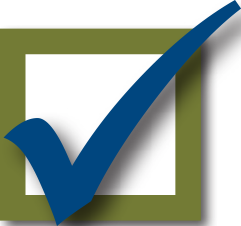 At the end of September, we will say farewell to four national board members who have served Handbell Musicians of America for the past six years; president Ed Rollins and at-large members Stephanie Rhoades, Steve Shorney, and Jessica Westgard Larson. National elections will take place in March to determine the four who will join ongoing board members P.L Grove (who becomes president on October 1), Derek Nance and Jennifer Vangolen.
Information about the candidates for this election is now available and includes written statements and video address from each.  Go to election.handbellmusicians.org to find candidate profiles as well as details about the voting process.
Virtual Bell Academy – Spring Course List Available
The Virtual Bell Academy offers courses on a variety of topics related to handbell musicianship all from your computer, laptop, or tablet.  Through the technology of our internet video conferencing system, we bring the classroom to you.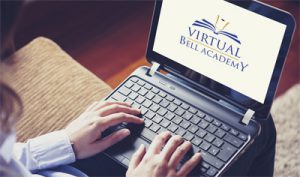 Our Spring 2017 course list is now available and offers classes in handbell techniques, auditioning, general musicianship, and for the healthy musician.  Our faculty is highly qualified with extensive experience in the topics they will present and includes Michele Sharik, Sharon Schmidt, Greig Ashurst, and Rob Meyer-Kukan.
Next Member Chat – Handbell Musician Certification with Sharon Schmidt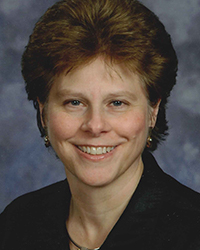 Join us for the March 25 Member Chat with Sharon Schmidt who will describe the current Handbell Musicians of America certification process.  Sharon will talk about upcoming events and take any of your questions about our certification.
This will be great preparation for deciding on certification courses at National Seminar.
Music Notes from John Behnke
A New Year Brings New Options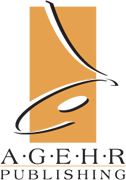 A new year brings new options.  And our featured new piece this month, "Dance of the Five" by Derek Hakes, has options for us all.  A version for 2-3 octaves of handbells AG23049, a compatible version for 4-5 octaves of handbells AG45055, an option for a Level 1 chime choir in both versions, a director's full score for 2-3 octaves and percussion instruments AG23050PD, a director's full score for 4-5 octaves and percussion instruments AG45056PD and an option AG45056SP for any or all of the following percussion instruments: claves, guiro, castanets, tambourine, maracas or shaker, sleigh bells, triangle, and ratchet (available as a free download in the store on the handbellmusicians.org website).  "Dance of the Five" has options galore!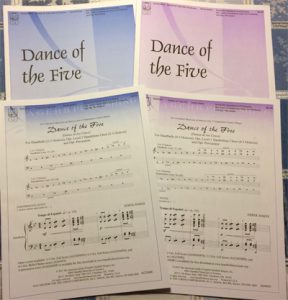 All told there are 5 scores to fit your ringing and directing needs for "Dance of the Five."
It's important to know that "Dance of the Five" won the 2015 Area 5 Composition Contest and will be performed at the Area 5 Spring Festivals in Covington KY. on March 11th, and in Lansing MI. on April 29th.  Congratulations to Derek on winning this contest!
The opening A section is from measure 1 to 39 in G minor.  The middle B section is from measure 39 to 65 in G Major. In the middle section the melody dialogs between the high bells to the middle and low bells, and then back again.   At measure 66, the opening A section returns with a small coda at the end.   The piece is wonderfully rhythmic with great use of stopped sounds.   And the melodies are sure to linger.
I asked Derek what inspired him to write this piece and he answered, "I was inspired to write this piece as a way to take a leap of faith – sort of walk on the water. Once I did, I found the melody came almost naturally to me (Divine inspiration). I think one of the things I like so much about this piece is that its metrical structure ties in to Area V, as each cadence ends with a 3/4 + 2/4 pairing."
Derek is originally from Bluffton, Indiana – a small town about 30 to 45 minutes south of Fort Wayne.  He says, "It's the perfect definition of what one might call 'a sleepy little town.'  Currently, I am (still) a college student, studying English Education. Sadly, and frustratingly, I have no involvement with bells."
Now I want to preface what Derek says next because it is serious in nature and might shock you. I am not editing it out because these are his words for us to hear.  He said, "This leads me to my next part, a part that greatly pains me to write. I have contemplated whether or not I should retire from bells and composing. Having been out of ringing and directing for six years, and having no ensemble needing a ringer and/or a composer in their midst (and trust me, I've looked – even put in numerous applications), I have decided to stop composing and ringing. My last ten pieces have been accepted for publication, and those will be the last I will write.  It has long since been my dream to continue ringing bells, continue directing, even own my own set of handbells. Alas, some dreams are left never to come true. I have even wanted to start my own ensemble, but lacking the financial means to do so, even that dream will have to be left by the wayside."
He continued by saying, "However, I will cherish the moments I spent both behind and in front of the instrument, and most of all, the friends I made. Until I am called once again to be able to share my talents with another group of individuals, I am hanging my pen up."
Like a book with many chapters, I hope and pray that Derek's life will have yet another chapter filled with handbells.  His musical gift is obvious and I know it is enjoyed and appreciated by many.  And I know I speak for many when I say that we wish Derek happiness and success in this new option of his life, and hope for a return to ringing, directing, and composing in the future.
I hope you will click on this link to listen to the creative work of Derek Hakes, his new original piece, "Dance of the Five," the Area 5 Composition Contest Winner.
Until next month,
John Behnke, Music Editor
Here you can create the content that will be used within the module.