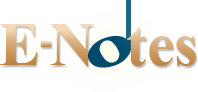 This Month
Pre-Register for National Seminar 2018 and Save
Membership Dues Increasing Oct. 1 – Renew Early and Save
Call for Faculty & Performer Submissions for National Seminar 2018
National Events
GO HERE to find out more about all our national events.
---
Become a Sustaining Partner
Upgrade your membership to SUSTAINING PARTNER and play an important role in ensuring the future of Handbell Musicians of America. As a SUSTAINING PARTNER
You are CONNECTED to the handbell community
You are IN PARTNERSHIP with other handbell musicians
You are NURTURED through education and resources
---
Featured Resource
Music educator Marilyn Lake brings you "Handchime Curriculum for Schools," based on the nine content standards in music education (MENC). Handbell Musician Resources are free to all current Handbell Musicians of America members. Handbell Musician Resources>>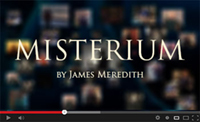 If you've not yet seen our first ever Virtual Handbell Ensemble, have a look HERE. Help us get as much exposure as possible by commenting and sharing.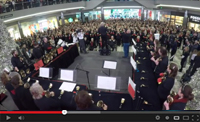 Watch us break the Guinness World Record for the Largest Handbell Ensemble Nov. 19, 2016 at the Mall of America in Minneapolis, Minnesota.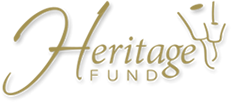 Help build a pension for the Guild, by contributing to the HERITAGE FUND
Announcements
HANDBELL MUSICIANS OF AMERICA MAILING ADDRESSES
Please note that any PAYMENTS sent to the Guild should now go to the following address:
Handbell Musicians of America PO Box 221047 Louisville, KY 40252
This includes membership renewal, contributions, event registration payments, invoice payments, etc.
All GENERAL CORRESPONDENCE that DOES NOT include a check payment should should be sent to:
Handbell Musicians of America 201 E. Fifth Street Suite 1900-1025 Cincinnati, OH 45202
College Ring-In Returns
Join us in January as the College Ring-In heads to Westminster Choir College in Princeton, NJ.  Enjoy social activities with your fellow ringers and 2 ½ days of rehearsals with conductor Michael Joy culminating in a final concert presentation.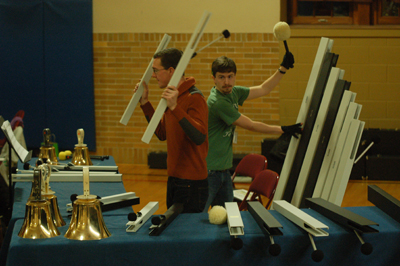 The popular Unpublished Music Reading Session will also be offered, and veteran handbell editors Bill Griffin of Beckenhorst Press and David Weck of Hope Publishing will be on hand to provide feedback and advice.
Pre-Register for National Seminar 2018 and Save
Deadline is September 30
Pre-registration for National Seminar in July 2018 is now available.  Join us at the Amway Grand Plaza Hotel and DeVos Place Convention Center in Grand Rapids, Michigan, July 17-21 and enjoy informative classes, inspiring performances, innovative and varied HIC Exhibits, and professional networking opportunities.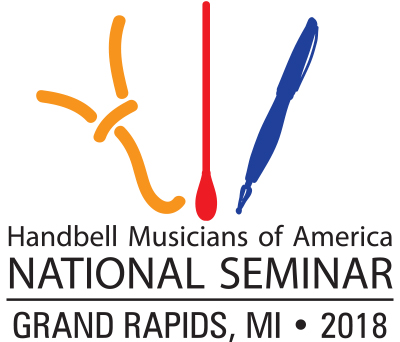 Pre-registration requires a small deposit of $125 and will lock your full registration fee in at $330.  Plus, you will have the opportunity to finish your registration and sign up for classes at least a full week before general registration opens. The deadline for pre-registration is 11:59 PM EST on September 30.
Membership Dues Increasing
October 1 – Renew Early and Save
Following a multi-year plan enacted by the national board of directors in 2014, membership dues will increase by a nominal $5 effective October 1.
You can keep your current rate if you renew your membership before October 1, regardless of your membership expiration date.
To renew now, follow the link to login to your member account, select My Membership/Renew from the "What Would You Like to Do?" drop down menu, then click Renew by your current membership.
LOGIN & RENEW Contact [email protected] if you need assistance.
Call for Faculty & Performer Submissions for National Seminar 2018
The National Seminar planning committee is seeking submissions for classes, faculty, and performers for National Seminar 2018, July 17-21, in Grand Rapids, Michigan. Deadline for submission is October 15.
For classes and faculty, the committee strives to select an eclectic mix of traditional and cutting-edge topics, innovative concepts, creative track ideas, presented by both new and experienced faculty.  For performances, we seek a variety of performance styles from exceptional musicians including community ensembles, church choirs, soloists, small ensembles, and school groups of all ages.
Don't Forget
Back to Bells registration is now available for workshops through October – https://handbellmusicians.org/backtobells
Virtual Bell Academy archives are now available – https://handbellmusicians.org/events/virtualbellacademy
Music Notes from John Behnke
The Joy and Traditions of Christmas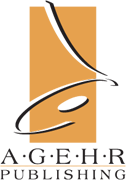 In September 1978, 39 years ago, my wife and I headed off to Germany, where I studied at the Westphalian Church Music Institute for a full year. Taking classes in another language and being fully immersed in another culture were both exciting and scary at the same time. I remember often "studying" what words to say when we went to the post office or to the grocery store.   Each day was a true adventure.  On Sundays, I played the organ at a German church in Spenge-Lenzinghausen, and what was most memorable for me was Christmas.  I never realized that the Christmas hymn "O du Fröhliche," was SO popular. Of course there is "Silent Night" (Stille Nacht) but in second place, almost first place in popularity was "Oh, How Joyfully" (O du Fröhliche).   With the lighted candles and the beautiful Christmas decorations, the people would sing, "O how joyfully, O, how merrily, Christmas comes with its grace divine," at the top of their lungs.   This memory will never be forgotten and was the inspiration for my arrangement.
If you didn't guess it already, this month's featured piece is my new arrangement of "Oh, How Joyfully," AG35363, for 3-5 octaves of handbells, Level 2 difficulty.  As I was arranging this piece, I was trying to capture the feelings of joy and gladness, what I experienced when I heard the people singing this hymn with joy in their hearts.
After 6 measures of introduction, the first stanza of the hymn begins, accompanied by a descanting leap of an octave and then a sixth.  It jumps for joy.   In measure 24 the second stanza appears and springs forward with a meter change from 4/4 to 3/4 and again with descanting leaps and some bass plucks.   The final stanza of the hymn begins at m. 55 back in 4/4 time but now with shakes and some strategically-placed marts to give a feeling of majesty and power.   In m. 71 through 73 is a grand LV, which harkens to the ringing of all the church bells in the town, before the original introductory material returns and the piece ends oh, so quietly.
This piece is of Level 2 difficulty.  There are only a few bell changes, and there is an easy change in meter from 4/4 to 3/4 and then back again, where the quarter note stands constant.  Techniques used are LV, plucking for the bass, shakes for the treble, and some martellatos for almost everyone.
Now each month in this column I ask composers to give me the "dirt" on their lives and now I'm asking myself the same question.  So which is the most important holiday?  For me it is Christmas mainly because I love the music of Christmas.  For my wife, it's Easter.   We have "battles" about this.   I say "Easter could not happen without Christmas" and she says "Christmas is meaningless without Easter."  I guess we are both right, but it's fun to keep this discussion going despite this.
If you don't know, I retired from teaching at Concordia University in Mequon, Wisconsin August of 2015 (two years ago) after 29 great years.   In those years I was blessed with marvelous organ students and handbell ringers who rang in The Alleluia Ringers, the college's touring handbell choir.   Many of those students are now music directors themselves and spreading the joy of music to others.   And I am their biggest fan.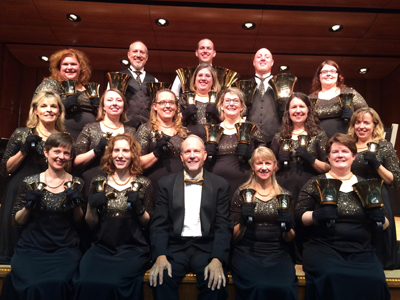 But I remain very busy as I am in my 15th year of being the Music Editor for AGEHR Publishing – Handbell Musicians of America, as I am the Organist/Choir Director at Historic Trinity Lutheran Church in downtown Milwaukee, and as I continue to direct the Milwaukee Handbell Ensemble.  Those three "part-time" jobs keep me out of trouble, and bring lots and lots of joy to my life.
With you are looking for some joy and tradition for your Christmas, I hope you will take a look and listen to "Oh, How Joyfully," AG35363, for 3-5 octaves of handbells, Level 2.
Until next month,
John Behnke,
Music Editor