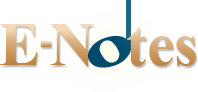 This Month
Call for Faculty & Performer Submissions for National Seminar 2018 – Deadline Oct. 15
New Back to Bells Locations Added – Register Now
Distinctly Bronze West Registration Opens Oct. 17
National Events
GO HERE to find out more about all our national events.
---
Become a Sustaining Partner
Upgrade your membership to SUSTAINING PARTNER and play an important role in ensuring the future of Handbell Musicians of America. As a SUSTAINING PARTNER
You are CONNECTED to the handbell community
You are IN PARTNERSHIP with other handbell musicians
You are NURTURED through education and resources
LEARN MORE
---
Featured Resource
"The Care and Feeding of Youth Handbell Choirs," by Karen Thompson, takes you through the steps of creating and building a youth handbell program, specifically in the middle school and high school age ranges. Handbell Musician Resources>>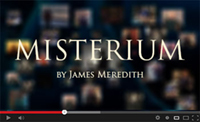 If you've not yet seen our first ever Virtual Handbell Ensemble, have a look HERE. Help us get as much exposure as possible by commenting and sharing.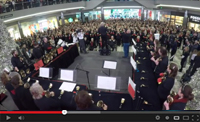 Watch us break the Guinness World Record for the Largest Handbell Ensemble Nov. 19, 2016 at the Mall of America in Minneapolis, Minnesota.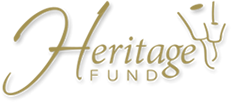 Help build a pension for the Guild, by contributing to the HERITAGE FUND
Announcements
HANDBELL MUSICIANS OF AMERICA MAILING ADDRESSES
Please note that any PAYMENTS sent to the Guild should now go to the following address:
Handbell Musicians of America PO Box 221047 Louisville, KY 40252
This includes membership renewal, contributions, event registration payments, invoice payments, etc.
All GENERAL CORRESPONDENCE that DOES NOT include a check payment should should be sent to:
Handbell Musicians of America 201 E. Fifth Street Suite 1900-1025 Cincinnati, OH 45202
Call for Faculty & Performer Submissions for National Seminar 2018 – Deadline October 15
The National Seminar planning committee is seeking submissions for classes, faculty, and performers for National Seminar 2018, July 17-21, in Grand Rapids, Michigan.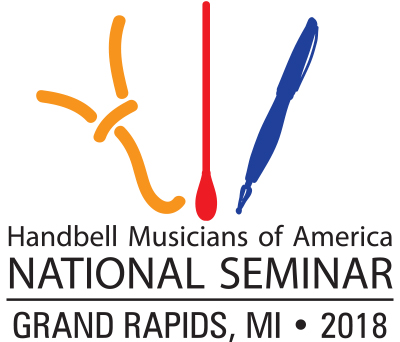 For classes and faculty, the committee strives to select an eclectic mix of traditional and cutting-edge topics, innovative concepts, creative track ideas, presented by both new and experienced faculty.  For performances, we seek a variety of performance styles from exceptional musicians including community ensembles, church choirs, soloists, small ensembles, and school groups of all ages.
INSTRUCTIONS and QUALIFICATION REQUIREMENTS
New Back to Bells Locations Added – Register Now
Back to Bells workshops continue through October and into November with new locations added. These free events are for anyone interested in starting or growing their church handbell program and are offered throughout the fall in locations all over the U.S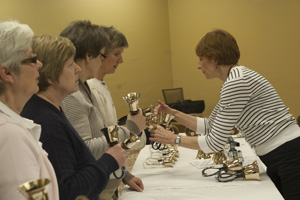 Follow the link below for details including dates, locations, and registration.
Distinctly Bronze West Registration Opens October 17
Distinctly Bronze West returns to the Resort on the Mountain in March 2018 with Fred Gramann on the podium.  Registration for this popular event opens Tuesday, October 17 at 12 Noon EDT.  The event fills quickly, so don't delay!
Music Notes from John Behnke
Christmas is Coming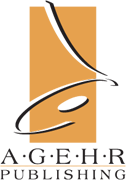 As the weather is getting a bit cooler and leaves are changing colors and dropping off the trees, you don't need me to tell you that Christmas is coming. In fact, on Facebook I've seen a number of posts telling or warning me how many days there are until Christmas. Some people get real excited with this news, others don't. But ready or not, it's coming.
Today's featured piece is Linda Lamb's new Christmas arrangement of "O Holy Night," AG36059, Level 2+. It is scored for 3-6 octaves of handbells and 3 octaves of optional handchimes.
For years this beloved Christmas favorite was inaccessible to many choirs because it was written in 6/8 time, and difficult to count and play. But Linda ingeniously found a way to write it in 3/4 time using LVs, so when you look at the page, it looks easy to ring, and it is.
I asked her, what inspired her to make this arrangement. She said, "I love Christmas carols, the more obscure the better, but one couldn't call 'O Holy Night' obscure, could one? It seemed like it would be a fun challenge and it was. I thought I was writing a Level 1 piece, but that went by the way when the harmonies required bell changes, and when I decided a chime melody would be nice."
Then I asked what her favorite part of the piece was, and she replied, "I like the chime melody part near the beginning. Although the arrangement isn't exactly a transcription, I've tried to make it sound like people expect 'O Holy Night' to sound." And she sure did. In fact, with the chime melody at the beginning, it sounds like a soloist singing.
After 6 measures of introduction, the chime melody plays the first stanza against lovely LV upper arpeggiated notes. When the words say "fall on your knees," it's with big chords and shakes, all against consistent quarter note motion. This refrain returns at m. 109 with one more climatic moment ending with a fermata before it finishes beautifully with 3 chords.
If you don't know Linda, she says, "I grew up in East Tennessee, where I graduated from a Baptist college. Much later in life, I received a Master's degree from a Lutheran school. (It's hard to be half Baptist and half Lutheran.). In my varied work career, I've done welfare work, been a flight attendant, and packed bait at my husband's fishing tackle store." She goes on to say, "I've spent twenty years as the music director at our church, retiring three times, and am now the handbell director as well. Like many churches, our program ebbs and flows, and presently we have a 3-octave multi-generationa,l no-longer-beginning choir, and a five member group that is called 'advanced' because we routinely know what the articulation signs mean without extensive review." She says, "I play the occasional bell tree solo as well as duets with a high school senior (who will be attending a college locally, isn't that nice?) I'm also district chair for our small corner of Area 3 and scholarship dhair for Area 3 of the Handbell Musicians of America."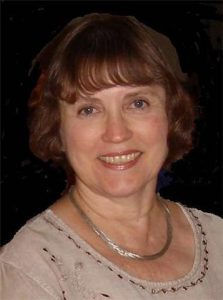 She says of her hobbies, "I love to read (preferable more than one book at a time), sew, and do various needlecraft. One special hobby is making Christmas ornaments. Traveling is also a favorite thing to do, especially in the American Southwest. My husband and I are parents of two grown children and two grandchildren (who, like the offspring of Lake Woebegone, are all above average.)
If you are looking a beautiful, inspiring Christmas piece that will have everyone singing the words in their heads, this is it. Please check out Linda Lamb's setting of "O Holy Night," AG36059 Level 2+. Just click here for a look and a listen.
Until next month,
John Behnke,
Music Editor