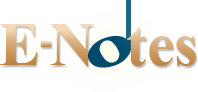 This Month
College Ring-In – Register Now
MemberChat December 2 with Debbie Rice
Bells on Temple Square Live Stream This Weekend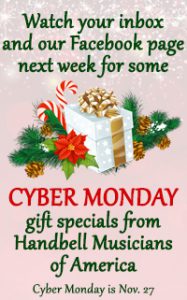 National Events
GO HERE to find out more about all our national events.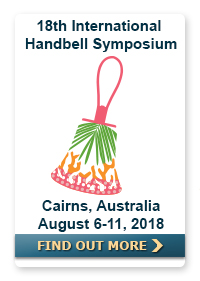 ---
Become a Sustaining Partner
Upgrade your membership to SUSTAINING PARTNER and play an important role in ensuring the future of Handbell Musicians of America. As a SUSTAINING PARTNER
You are CONNECTED to the handbell community
You are IN PARTNERSHIP with other handbell musicians
You are NURTURED through education and resources
LEARN MORE
---
Featured Resource
"The Care and Feeding of Youth Handbell Choirs," by Karen Thompson, takes you through the steps of creating and building a youth handbell program, specifically in the middle school and high school age ranges. Handbell Musician Resources>>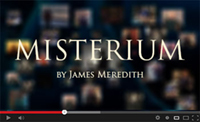 If you've not yet seen our first ever Virtual Handbell Ensemble, have a look HERE. Help us get as much exposure as possible by commenting and sharing.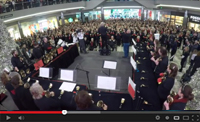 Watch us break the Guinness World Record for the Largest Handbell Ensemble Nov. 19, 2016 at the Mall of America in Minneapolis, Minnesota.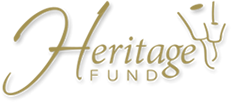 Help build a pension for the Guild, by contributing to the HERITAGE FUND
Announcements
HANDBELL MUSICIANS OF AMERICA MAILING ADDRESSES
Please note that any PAYMENTS sent to the Guild should now go to the following address:
Handbell Musicians of America PO Box 221047 Louisville, KY 40252
This includes membership renewal, contributions, event registration payments, invoice payments, etc.
All GENERAL CORRESPONDENCE that DOES NOT include a check payment should should be sent to:
Handbell Musicians of America 201 E. Fifth Street Suite 1900-1025 Cincinnati, OH 45202
College Ring-In – Register Now!
Registration is open and filling fast for the College Ring-In, the event for college students and recent alumni.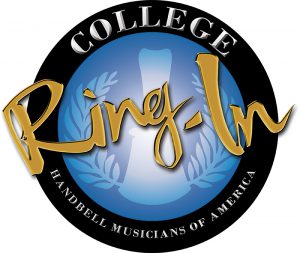 Join fellow handbell musicians for three days of ringing under the direction of Michael Joy on the campus of Westminster Choir College in Princeton, New Jersey, January 3-6. A public concert is presented the afternoon of January 6.
See all the details and register today here…
MemberChat December 2 with Debbie Rice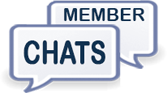 Everything you wanted to know about your membership and some things you didn't know were possible.  Join Debbie Rice and she explores how to the most out of your membership.
MEMBER-CHAT DETAILS & REGISTRATION
Bells on Temple Square Live Stream This Weekend
At National Seminar this summer, we were treated to a wonderful concert by the Bells on Temple Square from Mormon Tabernacle.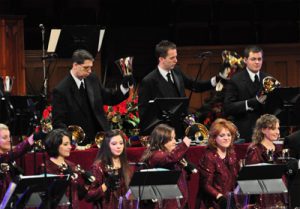 If you missed them in Anaheim, or want to see them again, you have the chance when they livestream their annual holiday concert this Friday and Saturday, November 17 and 18 at 7:30 p.m. MST.  The YouTube links for the live streams are as follows:
Friday: https://www.youtube.com/watch?v=s1oQvTigH2I
Saturday: https://www.youtube.com/watch?v=gumTS6vXfbo
Music Notes from John Behnke
Building a Better Mousetrap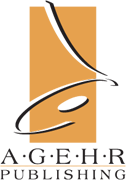 I was once told that "the secret to success is to build a better mousetrap." This month's E Notes features Alex Guebert's new arrangement of "What Child is This?" AG35356 for 3-5 octaves of handbells, Level 2, and I think it's the epitome of a "better mousetrap."
I asked Alex what inspired him to make this arrangement of "What Child is This" and he said, "I was asked to provide a simple arrangement of "What Child Is This" for the Redeemed Handbell Ensemble, made up of students at Red Hill Lutheran School, Tustin, California. The director, Ben Hunter, was a fellow student of mine at Concordia University Irvine. The goal was to create a version of the Greensleeves tune that was rhythmically simple, yet harmonically diverse." Harmonically diverse means to take a familiar song and give it a new sound. Normally I wait until the end of the column and suggest that you look and listen to the piece, but I think here's a better time. Click on this link and take a listen. See if you agree with me that Alex finds new sounds.
I asked Alex if he had a favorite part and he said, "The first verse (mm. 11-30) is my favorite part of this arrangement. A pedal point D carries most of the verse through its Dorian mode harmonies. The chords, with their added tones, give a ponderous, weighty feel, which is my attempt at portraying the questioning nature of the text (What child is this?) while also observing the importance of the question (is this child the Savior?) Later, we get the bold statement ("This, this is Christ the King!") but I am partial to mm.11-30 in its quiet and contemplative nature." Yes, composers do pay attention to text and attempt to paint pictures for us as we listen to music.
Alex said "I didn't get to hear Ben's group play it, but I programmed it with one of my groups, and was able to hear it that way!"
If you don't know, Alex Guebert is 29 years old, and he says, "I'm a Southern California native and graduate of Concordia University Irvine (undergrad) and Cal State Long Beach (master's in music composition). Five years ago I inherited a church handbell group to direct. From then on I started studying handbell conducting… now I find myself conducting seven different handbell groups (church and community) in the Southern California area, as well as teaching and composing for bells.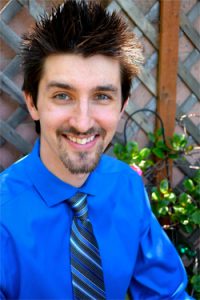 He says, "My hobbies are biking (bike tours with friends in the summer, and also road and mountain biking locally), reading, video games… I tend to spend a lot of free time composing or arranging. I also love ringing, but don't get as many chances to do that as I used to. My wife, Heather, is a forensic scientist at the Orange County Crime Lab; she also enjoys biking, reading, cross-stitching, and over this past year she has become quite a great ringer (though she would never admit it!)."
I hope you enjoyed listening to What Child is This? and getting to know composer, Alex Guebert.
Until next month, happy ringing!
John Behnke,
Music Editor