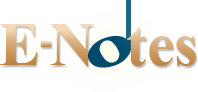 This Month
Seeking Back to Bells Locations and Hosts
Area 2 Handbell Certification, Instructor Accreditation Event
National Events
GO HERE
to find out more about
all our national events.

---
Please consider helping defray the Guild's
day-to-day expenses
by making a
contribution to


THE GENERAL FUND
---
Featured Resource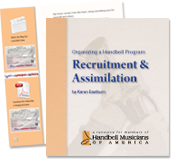 Part of a three-part series of resources by Karen Eastburn on Organizing a Handbell Program. Also available, Mission Aspects of a Handbell Program, and Retention of Ringers.
Handbell Musician Resources>>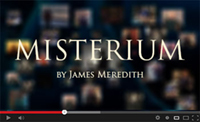 If you've not yet seen our first ever Virtual Handbell Ensemble, have a look HERE. Help us get as much exposure as possible by commenting and sharing.
Watch us break the Guinness World Record for the Largest Handbell Ensemble Nov. 19, 2016 at the Mall of America in Minneapolis, Minnesota.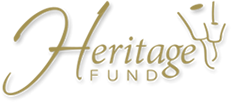 Help build a pension for the Guild, by contributing to the HERITAGE FUND
Announcements
HANDBELL MUSICIANS OF AMERICA MAILING ADDRESSES
Please note that any PAYMENTS sent to the Guild should now go to the following address:
Handbell Musicians of America
PO Box 221047 Louisville, KY 40252
This includes membership renewal, contributions, event registration payments, invoice payments, etc.
All GENERAL CORRESPONDENCE that DOES NOT include a check payment should should be sent to:
Handbell Musicians of America
201 E. Fifth Street
Suite 1900-1025
Cincinnati, OH 45202
Seeking Back to Bells Locations and Hosts
Plans are underway for our 2017 Back to Bells workshops.  These free, four-hour workshops are designed for new and beginning handbell programs and will provide basic training on everything you need to start and advance your handbell program, and we need locations and hosts at the local level.
If you are interested in hosting a workshop, please email [email protected].
Become a Sustaining Partner
Upgrade your membership to SUSTAINING PARTNER and play an important role in ensuring the future of Handbell Musicians of America.
As a SUSTAINING PARTNER
You are CONNECTED to the handbell community
You are IN PARTNERSHIP with other handbell musicians
You are NURTURED through education and resources
Please watch this special message from former national board president John Pfeifer then follow the link below to learn more about this important program.
Area 2 Handbell Certification, Instructor Accreditation Event
Area 2 will hold a Handbell Musician Certification event October 12-14, 2017 at Newtown United Methodist Church in Newtown, Pennsylvania.
Complete Level 1 of Handbell Musician Certification in Handbell Techniques, Music Theory and Conducting. We will also be offering Accreditation for faculty to teach Level 1 Certification courses in Handbell Techniques and Music Theory.  Each Accreditation class is limited to 4 faculty candidates.
The Handbell Musician Certification program is a comprehensive curriculum designed to provide training and experience at all levels to handbell musicians.  The study areas are Music Theory, Handbell Techniques, Conducting, Arranging and Composing, Handbell History (available on-line now!) & electives.
Area 2 Certification Event Details
Music Notes from John Behnke
It's Firefly Season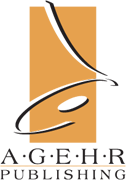 I love to learn about the birth of a composition. Do composers just sit down and write down the notes? Absolutely not. It's the rare composer that works that way. For the majority of composers, it starts by searching for an idea. At times it's like looking into the darkness and seeing the light of a firefly. It's a twinkle of light that appears in the night sky for a quick moment, and it's up to the composer to try to capture that twinkle of light any way they can.
For this month's featured piece, "Exultate Deo," AG35355, composer Jill Fedon said, "I was driving from New York to Wisconsin between two handbell events, and I started playing with some of the traditional responsive phrases spoken at Easter and sang the themes into the voice memo app. on my phone. I was looking for something original or different. I was thinking about Easter music and how many of the selections are hymn tunes we already sing in church."
"Exultate Deo" is an original piece for 3-5 octaves of handbells and is Level 3 difficulty. It is a super fun, energetic, and rhythmic piece. The A section in C Major is from m. 1-17. Malleted bass notes provide the drive throughout the piece. The B section in A minor starts in m. 17 and lasts through m. 48. The A section returns in m. 48 and with a stunning descending malleted scale of chords in m. 60 the piece comes to an exciting ending.
Jill said, "I like the energy of the piece throughout and the end is fun. I also like the modulation back to the A section. I heard and wrote that part before I knew how I was getting there."
She said, "My high school choir, the Trinity Ringers, has performed it many times from its earliest drafts. 'Exultate Deo' has become one of their signature songs. It's fun to play and conduct."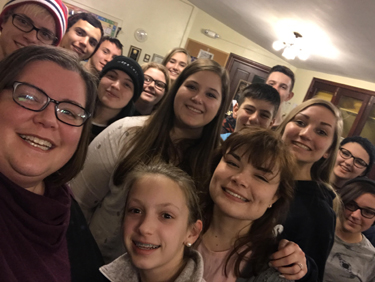 Jill Fedon was recently elected as the president-elect of Handbell Musicians of America national board. Congratulations Jill! She has served as the chair of Handbell Musicians of America Area 2. She grew up in Hackettstown, where she learned to play handbells. For the last 20 years she has taught at a private school as an Early Childhood music teacher and Lower School computer education teacher. She directs four handbell choirs at Trinity United Methodist Church in Nackettstown, New Jersey. She is a graduate of Indiana University of Pennsylvania and Concordia University Wisconsin.
Jill says, "I have a family of geeks. We love pop culture, movies and playing board games together. Here we are dressed up for Halloween.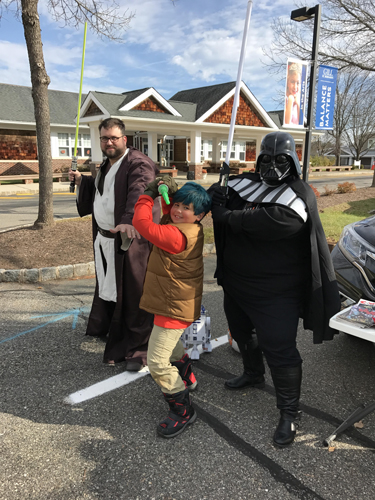 The next time you look into the night sky and see a firefly, think about that elusive musical idea and the composer who captured it for all of us to enjoy. If you don't have the customary jar to use, you can always follow Jill's example and use the voice memo app on your cell phone. That's the high-tech solution.
Enjoy looking and listening to Jill Fedon's new original composition, "Exultate Deo," AG35355.
Until next month,
John Behnke, Music Editor