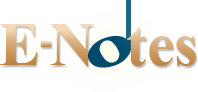 This Month
Pre-Register for National Seminar 2018 and Save!
Call for Faculty & Performer Submissions for National Seminar 2018
Back to Bells Returns – Registration Now Open
Membership Dues Increasing Oct. 1 – Renew Early and Save
Handbell Musician Certification & Accreditation Event
National Events
GO HERE
to find out more about
all our national events.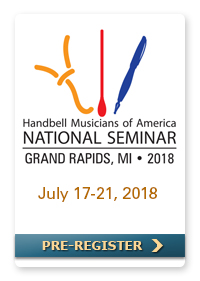 ---
Become a Sustaining Partner
Upgrade your membership to SUSTAINING PARTNER and play an important role in ensuring the future of Handbell Musicians of America.
As a SUSTAINING PARTNER
You are CONNECTED to the handbell community
You are IN PARTNERSHIP with other handbell musicians
You are NURTURED through education and resources
---
Featured Resource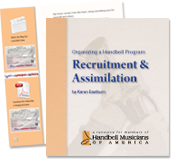 Part of a three-part series of resources by Karen Eastburn on Organizing a Handbell Program. Also available, Mission Aspects of a Handbell Program, and Retention of Ringers.
Handbell Musician Resources>>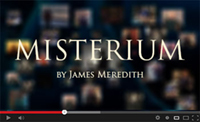 If you've not yet seen our first ever Virtual Handbell Ensemble, have a look HERE. Help us get as much exposure as possible by commenting and sharing.
Watch us break the Guinness World Record for the Largest Handbell Ensemble Nov. 19, 2016 at the Mall of America in Minneapolis, Minnesota.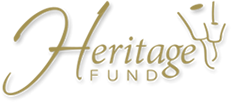 Help build a pension for the Guild, by contributing to the HERITAGE FUND
Announcements
HANDBELL MUSICIANS OF AMERICA MAILING ADDRESSES
Please note that any PAYMENTS sent to the Guild should now go to the following address:
Handbell Musicians of America
PO Box 221047 Louisville, KY 40252
This includes membership renewal, contributions, event registration payments, invoice payments, etc.
All GENERAL CORRESPONDENCE that DOES NOT include a check payment should should be sent to:
Handbell Musicians of America
201 E. Fifth Street
Suite 1900-1025
Cincinnati, OH 45202
Pre-Register for National Seminar 2018 and Save!
Pre-registration for National Seminar in July 2018 is now available.  Join us at the Amway Grand Plaza Hotel and DeVos Place Convention Center in Grand Rapids, Michigan, July 17-21 and enjoy informative classes, inspiring performances, innovative and varied HIC Exhibits, and professional networking opportunities.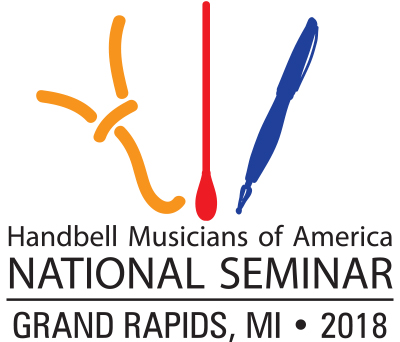 Pre-registration requires a small deposit of $125 and will lock your full registration fee in at $330.  Plus, you will have the opportunity to finish your registration and sign up for classes at least a full week before general registration opens.
Call for Faculty & Performer Submissions for National Seminar 2018
The National Seminar planning committee is seeking submissions for classes, faculty, and performers for National Seminar 2018, July 17-21, in Grand Rapids, Michigan.
For classes and faculty, the committee strives to select an eclectic mix of traditional and cutting-edge topics, innovative concepts, creative track ideas, presented by both new and experienced faculty.  For performances, we seek a variety of performance styles from exceptional musicians including community ensembles, church choirs, soloists, small ensembles, and school groups of all ages.
Back to Bells Returns – Registration Now Open
Our popular Back Bells workshops return for the third year beginning August 26.  These free events are for anyone interested in starting or growing their church handbell program and are offered throughout the fall in locations all over the U.S.
Click the link for details including dates, locations, and registration.
Interested in hosting your own Back to Bells event? Contact [email protected] for more information.
Membership Dues Increasing
October 1 – Renew Early and Save
Following a multi-year plan enacted by the national board of directors in 2014, membership dues will increase by a nominal $5 effective October 1.
You can keep your current rate if you renew your membership before October 1, regardless of your membership expiration date.
To renew now, follow the link to login to your member account, select My Membership/Renew from the "What Would You Like to Do?" drop down menu, then click Renew by your current membership.
Contact [email protected] if you need assistance.
Handbell Musician Certification & Accreditation Event
National and Area 2 are partnering to present a Handbell Musician Certification event this fall.  Join us at Newtown United Methodist Church in Newtown, Pennsylvania, October 12-14 and complete level 1 certification in conducting, handbell techniques, and music theory.  Registrants have the option of completing one, two or three of the courses offered.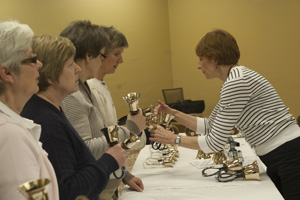 The opportunity to be accredited to teach level 1 of music theory or handbell techniques is also available.
Complete details and registration information are available here –
Music Notes from John Behnke
August Joy!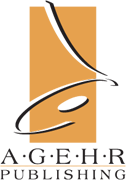 The month of August means the start of school and music groups will begin soon.  And the first rehearsal will be filled with laughter and joy as ringers enjoy seeing each other once again and as the new season provides joyful hopes and expectations.
This month's featured piece is "Joyful Acclamation" by young composer Mitchell Eithun, AG35357, Level 3+. Yes, if you recognize the name, Mitchell is the son of composer, Sandra Eithun.   Mitchell says, "I grew up with bells: bells, bells and more bells!"  (Imagine that.). "My childhood church in New London, Wisconsin, has handbell ensembles for all ages. When I was young, I enjoyed traveling with the Youth Handbell Ensemble (now called Heavenly Metal) to various other church and community venues.  For church we always had a focus on beautiful and contemplative music."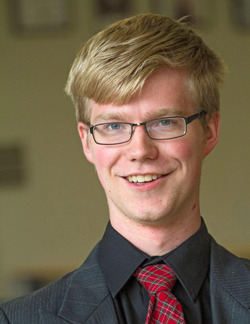 Mitchell's new original piece is dedicated to a group of his college friends who graduated last May.  He says, "The main theme in 'Joyful Acclamation' came to me as I was walking in the campus library, meditating on something good that had happened recently. When I have feelings of joy, they often turn into little rhythmic melodies that stick in my head. (Although sometimes I find myself humming someone else's melody, so I have to be sure a tune is mine before writing it down). The original theme was probably a little different than what ended up on the paper, since the composing 'feedback' loop tends to change a piece as I try and notate it. The piece went through a few different revisions as I worked on the form of the piece and the interplay between the two main themes."
AG35367, "Joyful Acclamation" is for 3-5 octaves of handbells and an optional 3-5 octaves of handchimes.  The piece is marked Level 3+ because of alternating meters of 8/8 and 4/4, which are actually quite easy to play.   After 8 measures of introduction, the main eighth note theme of joy starts in m. 9.  A second quarter note theme takes place in m. 19, with the A section returning at m. 37.  At m. 44, the piece moves to the key of A Flat Major and the possibility for handchimes.   At m. 81, the A section returns in the original joyful key of C Major to the close of the piece.
Mitchell says, "I like how the original upbeat theme turns around and becomes more or less minor. I think of it as a sort of 'life theme,' whose stature stays the same but changes and adapts in the midst of a different mood, much like how the core of who we are as people stays more or less steady through our lives in the midst of changing surroundings. During trials and change we all have a song that helps sustains us."
Mitchell just graduated Summa Cum Laude from Ripon College in Ripon, Wisconsin, majoring in mathematics and computer science and minoring in music.  He says, "during my first semester of college I fell in love with music theory (the structure patterns are very attractive to a mathematician), and I decided to pursue a music minor. At school I played saxophone and clarinet in the Wind Ensemble and Jazz Ensemble and sang bass in Choral Union. Currently I'm not involved with any handbell ensembles, but I perform a few solos on the side and, for a short time, I was a part of Encore! Handbell Ensemble of Oshkosh, Wisconsin."  In the fall he is starting at Michigan State University, studying computational mathematics.
Mitchell gives a shout-out to his mom, as he says, "In terms of composing, my mom looked over my pieces, took me to conferences, and introduced me to editors. Thanks Mom!  Joyful Acclamation is my second published piece of handbell music.  I have also dabbled in writing choral music and saxophone quartet arrangements."
In addition to handbells, Mitchell has a heart for mission work.  In New London, Wisconsin he maintained the social media presence and editing of video for the Mission of Hope Homeless Shelter.   And this summer Mitchell has been working at Motown Mission in Detroit, Michigan, serving alongside non-profits specializing in economic disaster recovery work.
But it's August and it's almost time for that first joyful rehearsal!  Click here to look and listen to "Joyful Acclamation" by Mitchell Eithun, AG35367. 
Have a joy-filled new season of ringing!
Until next month,
John Behnke,
Music Editor