Handbell Musicians of America is pleased to announce its first selections for the new Distinctly Bronze Associate Conductor program.
Selected from a pool of 20 applicants were Nick Hanson, of McLean, Virginia, and Al Reese, of Norfolk, Virginia. Nick will work with Dr. William Payn at DB West 2015, and Al will work with Beth Judd at DB East 2015.  Each will work closely with their assigned conductor and will rehearse and conduct one piece on the program of their event.
Nick Hanson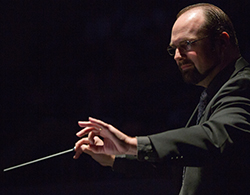 Nick has a bachelor of arts in music with a performance emphasis on handbells from  Concordia University, Irvine, under the leadership of Dr. Herbert Geisler and Nancy Jessup. He has also completed a graduate-level handbell conducting course under Dr. William Payn and a graduate-level choral conducting course under Dr. Kenneth Kosche at Concordia University, Wisconsin. He has also studied handbell composing and arranging, handbell performance, handbell methods and materials, composing and arranging, survey of Christian hymnody, and the musical heritage of the church.
He has participated three times in the Handbell Musicians of America Master Class (now Master Series), twice for conducting with Dr. Payn, and once for composition with Arnold Sherman. He is also currently enrolled in the Handbell Musician Certification program.
Nick has been a member of various ringing ensembles since he  began in his  church's 3rd grade chime choir in 1989, and he was director of his church's junior high handbell ensemble during his junior and senior year in high school. He also directed two church handbell ensembles starting in his sophomore year in college. Currently he is director of handbell ensembles (Grades 5 – 12) at the Potomac School in McLean, Virginia. Besides the direction of four handbell ensembles, he also teaches private handbell lessons to interested students. In addition, he has been directing a church handbell ensemble since 2008 and has been a member of the Virginia Bronze Handbell Ensemble since 2007. His role in Virginia Bronze has always been as a ringer, but he has been serving as the assistant to the director since 2012.
He has been conducting in massed-ringing settings as either a conductor for reading sessions or festival events since 2004.
Al Reese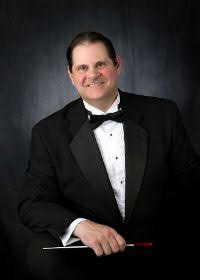 Al  has a bachelor of arts in Jazz Studies from Indiana University of Pennsylvania, a master of music in theory/composition from Norfolk State University, and a master of church music (handbell concentration) from Concordia University, Wisconsin. He has also taken undergraduate and graduate classes in advanced handbell conducting from Dr. William Payn through the CUW program. He also has 21 years of experience as an Army Bandsman (trumpet player) and was approved for for the Army Bandmaster program.
Al has been a ringer for more than 20 years in choirs and ensembles, and as a soloist. He taught private handbell lessons for Virginia Wesleyan College and was director for Virginia Handbell Consort (auditioned community group) for six years. He also has directed church bell choirs since 1998 and has served on the faculty at Area 2 and 3 conferences and the Bravissimo! event.
His massed ringing credits include the Genesis track at Area 3, Hampton Virginia, the La Plata, Maryland festival, and Ringing in the Springs in Virginia. He was also the local conductor for the Nyack, New York festival.