Distinctly Bronze West Concert – March 2, 4:00 PM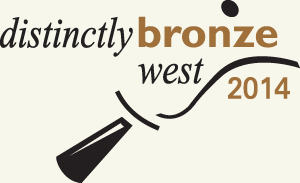 Music aficionados and handbell enthusiasts in and around Portland, Oregon, will have the opportunity to experience the unique sights and sounds of the English handbell as 80 of the finest handbell musicians from around the country gather for Distinctly Bronze, Handbell Musicians of America's flagship performance event for advanced handbell musicians. For four days, February 27 – March 2, the musicians will rehearse under the baton of conductor Jason Wells, at the DoubleTree by Hilton, 1000 NE Multnomah, where they will then present a public concert Sunday, March 2 at 4:00 p.m.  Rehearsals are open to the public throughout the event.
Founded in 1999, Distinctly Bronze has delighted audiences every year as its musicians ring in mass on six sets of English handbells and handchimes in a program that includes a diverse repertoire of musical styles and genres from classical to jazz to contemporary. This is the event's first appearance in Portland, moving here after five years in Bremerton, Washington.
Distinctly Bronze was started to provide a unique opportunity for highly accomplished handbell musicians to perform advanced literature. Musicians must demonstrate a high level of proficiency with the instrument in order to participate in Distinctly Bronze, and for four days they work from morning until night, perfecting the music for their public performance.
The closing concert promises to be a spectacular visual display of musicianship and skill. Admission for the concert is $5.00 and will be collected at the door.