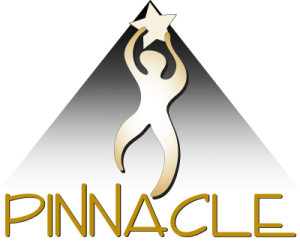 Pinnacle VIP Program
Bring a friend to Pinnacle and become a Pinnacle VIP
As a Pinnacle VIP you will get the following benefits:
A $50 discount on the full registraiton fee of $450 for your friend (must be a new registration and cannot be applied to existing registrations.)
Priority seating for you and a friend at all Pinnacle concerts.  We will reserve a section of seating just for VIPs.
Vouchers good for $10 in purchases from special event cash food outlets available at lunchtime each day of the event.
Special offers and discounts from participating HIC vendors.
One entry in a drawing for a complimentary registration to the national event of your choice in 2016. Choose from National Seminar 2016, Distinctly Bronze West 2016, or Distinctly Bronze East 2016.  Earn another entry for each additional new registration you refer.
Follow these steps to become a Pinnacle VIP:
Have your friend register for the event.  If they are already a member of the Guild, have them login to their member account and use the coupon code VIP when completing their registration.  If they are not a member, have them register for the event using the coupon code VIPGuest.  They will be charged the non-member registration fee less the $50 discount.  Note – discounts will be applied on the final payment screen of the registration.  They can find all the event details and registration instructions at pinnacle.handbellmusicians.org.
Once your friend has completed their registration, send an email to national event registrar, Vickie Iverson, (viverson@handbellmusicians.org).  Make sure the subject line includes "Pinnacle VIP." In the body of the email, give Vickie your name and the name of the person you referred.  She will confirm your friend's registration and notify you when your VIP status is recorded.  Your VIP benefits will be included in the welcome packet you will receive when you arrive at the event.
The registration discount cannot be applied with any other discount opportunities.
DEADLINE TO REGISTER
June 20, 2015