If you are a registered attendee, CLICK HERE to access the event site
Please join us for a Welcome Session Friday, January 27, at 4 pm EST
to learn how the Virtual Workshop works and get tips to use it to its full potential!
Virtual Winter Workshop
Friday, January 27, 2023 – Sunday, January 29, 2023
Join us for Handbell Musicians of America's Virtual Winter Workshop. This is an opportunity to work with a wide range of expert instructors on an assortment of handbell-related topics all presented online. Take advantage of this chance to learn, grow, and share your enthusiasm from the comfort of your own home. The only equipment required is your computer and a solid internet connection. Having bells at home may enhance the experience of some of the courses but are not required. Participants will have access to recordings of all the workshop classes for 30 days following the event.
Scroll down for details of registration, the event schedule, instructors, and class descriptions.
Click on each bar below for details
 
Event Registration
Event Registration includes the ability to watch 12 sessions live January 27-29, and then access to all 24 recorded sessions for 30 days following the event.
Members (active individual or affiliated group account) – $99
Non-Members (price includes $50 that can be applied to new HMA membership) – $149
Complete the online registration form by following the link below.  Members, be sure to log in to your member account before registering to get the member price.
Event Schedule (all times are Eastern Standard Time)
Friday, January 27, 2023

Intro Session
4:00 PM – 4:25 PM

Welcome Session
Marie Clyatt-Larson

 
Session 1
4:30 PM – 5:30 PM

Score Study and Rehearsal Techniques
(Session 1 of 2)
Matthew Compton

Mallets
Greig Ashurst
Session 2
5:45 PM – 6:45 PM
Bells in Worship
Mitchell Eithun
Latin Music and Handbells
(Session 1 of 2)
Carlos Rivera
Session 3
7:00 PM – 8:00 PM
Starting a School Handbell Program
Greig Ashurst and Gillian Erlenborn
Latin Music and Handbells
(Session 2 of 2)
Carlos Rivera

Saturday, January 28, 2023

Session 4
11:30 AM – 12:30 PM

Score Study and Rehearsal Techniques
(Session 2 of 2)
Matthew Compton

Concept to Completion
(Session 1 of 2)
Jason Krug

Session 5
12:45 PM – 1:45 PM
Dream Weaving 
Michele Sharik
Concept to Completion
(Session 2 of 2)
Jason Krug
Session 6
2:30 PM – 3:30 PM
Tricks of the Treble Trade
(Session 1 of 2)
Michele Sharik
Bells in Worship
Mitchell Eithun
Session 7
3:45 PM – 4:45 PM
Tricks of the Treble Trade
(session 2 of 2)
Michele Sharik
Starting a School Handbell Program
Gillian Erlenborn
Greig Ashurst
Session 8
5:00 PM – 6:00 PM
Designing a Concert and Theme
Matthew Compton
Being an Engaging Director
Jason Krug
Session 9
6:15 PM – 7:15 PM
Dream Weaving
Michele Sharik
Stopped Sounds
Nick Hanson

Sunday, January 29, 2023

Session 10
4:30 PM – 5:30 PM

Designing a Concert and Theme
Matthew Compton

BASS-ics
Nick Hanson
Session 11
5:45 PM – 6:45 PM

Roundtable: Between the Music
Jason Krug

BASS-ics
Nick Hanson
Session 12
7:00 PM – 8:00 PM
Mallets
Greig Ashurst
Stopped Sounds
Nick Hanson
Faculty Information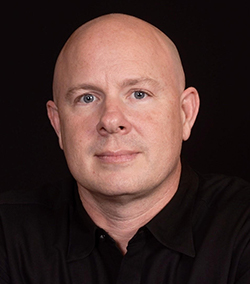 Greig Ashurst – For nearly thirty years, Greig Ashurst has developed an impressive career in many facets of music, technology, and educational philosophy across America. A native of Lafayette, Louisiana, he has served as a music educator in public and private schools and universities in Louisiana, North Carolina, and Texas. Currently, Mr. Ashurst is Instrumental Music Director and Technology Director at Cathedral-Carmel School where he was selected as the 2016-2017 "Teacher of the Year," an honor for which he was selected twice previously in Louisiana and North Carolina. Greig also serves as Youth Music and Instrumental Director and staff arranger at Asbury UMC of Lafayette, Louisiana. Mr. Ashurst maintains a very industrious schedule as a guest conductor/clinician, performer, and consultant throughout the United States in music and technology.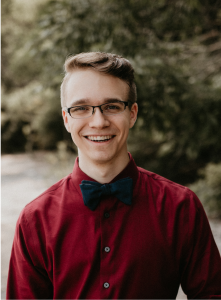 Matthew Compton – a native of Colorado Springs, has been composing, arranging, and conducting music for handbells since 2007 when he was in the eighth grade. He had his first composition published at the age of fifteen, making him one of the youngest published handbell composers. Matthew graduated from Concordia University Wisconsin with a Bachelor of Arts degree in Music with an emphasis in Composition and Conducting. Based out of Vancouver, Washington, now, he is the music director of the Bells of the Cascades in Portland, Oregon, and Director of Music Ministries at Salmon Creek Church in Vancouver. In addition to being a guest clinician at handbell festivals across the country, his music is frequently used at local and national handbell festivals, like the Bay View Week of Handbells and Distinctly Bronze East and West. He has been the recipient of the Donald E. Allured Composition Award. In his limited spare time, Matthew can occasionally be found streaming a variety of games and music performances on Twitch, going hiking, or enjoying any number of movies, anime, or TV shows!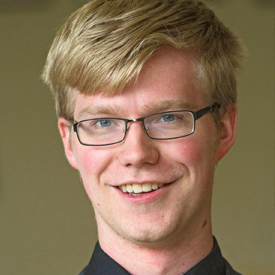 Mitchell Eithun – Mitchell Eithun is a church musician with a passion for hymns, justice, and community. Aside from arranging and composing handbell music (he has about 20 pieces published), Mitchell is interested in developing innovative rehearsal techniques and writing about the history of church music. Mitchell serves as handbell director at the First Presbyterian Church in Holt, Michigan, and children's choir director at University Lutheran Church in East Lansing, and works to bring multi-denominational liturgical practices to Michigan State University. Mitchell holds a B.A. in Mathematics and Computer Science and a minor in Music from Ripon College (Ripon, Wisconsin) and an M.S. in Computational Mathematics, Science, and Engineering from Michigan State University in East Lansing. You can read his blog at hymnblog.com.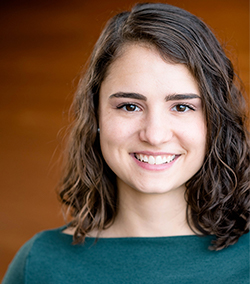 Gillian Erlenborn –Gillian Erlenborn is the Choral Director and Musical Theatre Teacher at Frelinghuysen Middle School, in Morristown, New Jersey. Gillian utilizes handbells and handchimes in her vocal ensemble curriculum to better engage her students in a full body and literacy based musical education. Gillian graduated from Westminster Choir College in 2018 with both a Bachelor of Music in Music Education and a Master of Arts in Teaching. She also directs the handbell choir and children's choir at Middlebush Reformed Church in Middlebush, New Jersey. Gillian is proud to serve on the National Board of the Handbell Musicians of America.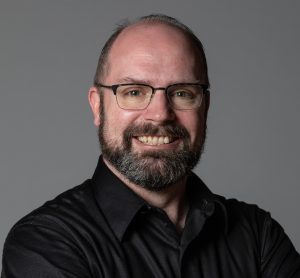 Nick Hanson – Nick is in his 17th year as the director of handbell ensembles at the Potomac School in McLean, Virginia, which involves teaching private handbell lessons and handbell classes to 5th–12th grade students in five different handbell ensembles. At the start of this academic year, Nick was presented with the Bill Cook Award for Excellent Teaching as someone "who exemplifies the commitment to excellence and love of learning that define a Potomac School education." Outside of the classroom, Nick is in his 15th year as handbell director at Bush Hill Presbyterian Church in Alexandria, Virginia.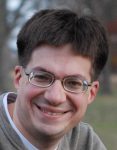 Jason Krug – Jason W. Krug (b. 1978) is a native of Indianapolis, Indiana. He holds a degree in music from the Massachusetts Institute of Technology. Jason is a full-time freelance composer, arranger, clinician, and teacher. Since his first publication in 2006, he's had over 400 compositions and arrangements accepted for handbells, piano, strings, organ, and choir. His works have been featured at numerous festivals and workshops in the United States and beyond. He is also the owner and editor for Grassy Meadow Music, which publishes sheet music for handbells, piano, and strings. In his spare time, Jason enjoys writing. He has spent several years working on a young adult fantasy series, The Sadonian Chronicles, and recently released his first non-fiction book, The General Theory of Creativity. He frequently participates in the National Novel Writing Month event in November. Jason continues to live in Indianapolis with his wife Ellen and his sons Daniel and Malcolm. You can find him on the web at jasonwkrug.com and grassymeadowmusic.com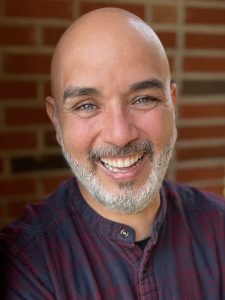 Carlos Rivera-Aponte – Regarded as one of Puerto Rico's foremost handbell masters, Carlos has had a fruitful career of more than thirty years as director of various handbell programs in Puerto Rico, Venezuela, Dominican Republic, Guatemala, and Colombia. Carlos received a Bachelor of Arts with a major in education and music from the University of Puerto Rico. He later received his master's degree in music education with an emphasis on choral music at Florida State University's College of Music in Tallahassee, Florida. He is an active handbell clinician and has inspired many people to become involved in handbell ringing and musicianship. He describes himself as a handbell missionary, in his belief that "there are so many people who have not been able to be in contact with this wonderful instrument; once they do, they'll fall in love with it". Carlos is a founding member of the Puerto Rican Handbell Festival. This festival, held over 17 years, became the most important handbell education event in Puerto Rico and led to the formation of many choirs. Carlos also co-founded the group Vivace, which he conducted and nurtured for nearly 15 years. In recent years he has been working with Resonare, the handbell ensemble of the University of Puerto Rico in Arecibo, where he also has prepared two academic courses in handbell methodology and performance. In 2018, Carlos and Resonare toured the Southeast and presented concerts in Atlanta and Charlotte. He is founder and creator of the handbell movement in Venezuela and founder of the handbell movement for the elderly in Puerto Rico. He is a published arranger of handbell music, including his book Serenata Infantil, a collection of handbell settings of Puerto Rican children's songs. Carlos serves as the Associate Director of Charlotte Bronze Handbell Ensemble. Carlos currently works as Assistant Dean of Student Affairs, music professor and choral conductor at the University of Puerto Rico-Carolina. Along with two friends and choral colleagues, he just founded a choral music publishing company called La Voz Music Publishing, LLC, focused on giving voice to the Choral Latin American repertoire and its composers. He is now pursuing his doctoral degree in History of the Caribbean and Puerto Rico.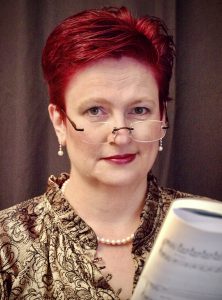 Michele Sharik – Michèle Sharik rings professionally with Sonos Handbell Ensemble, is the founding Artistic Director of Timbré, and is an internationally-renowned handbell soloist, conductor, and teacher. She has played, taught, and/or conducted bells in 39 US states and 9 countries. She designed and is the Master Teacher of the Handbell Techniques curriculum for HMA's certification program. In addition to degrees in computer programming, visual and performing arts, and music technology, she has a masters certificate in Performing Arts Medicine and is a fervent "evangelist" for safe ringing techniques.
Class Descriptions
The BASS-ics – Nick Hanson (repeated Sessions 10 and 11): Ringing on the low bass handbells (2s and 3s) requires very specific approaches in regards to physical health, proper ringing technique, executing other techniques, and assignments and setups. Being a foundational course, this class will focus primarily on the absolute beginning of bass handbell ringing, up to and including assignment ideas for level 1 and 2 handbell music. Bring mallets if you have them!
Bells in Worship – Mitchell Eithun (repeated Sessions 2 and 6): Come into God's presence with ringing! We'll take a tour through creative ideas for incorporating handbells into worship service that go beyond playing a prelude. Whether enhancing congregational singing, accompanying scripture readings or offering a surprise, handbells can be used throughout corporate worship. This class includes a litany of music and book suggestions and a few free resources.
Concept to Completion – Jason Krug (Sessions 4 and 5): When seeing a printed piece of music, it's hard to fathom all the thoughts and considerations that went into creating it. In this class, watch as a piece of music gets written—start to finish—before your very eyes. Bring your musical ideas and questions to help with the creation of the final product.
Designing a Concert and Theme – Matthew Compton (repeated Sessions 8 and 10):  What makes a good concert? What are our roles as the musicians in sharing the concert experience with the audience? Alondra de la Parra, an incredible Mexican conductor said, "I feel there should always be a piece in there for every listener to love, and one to hate. I like challenging people but also giving them what they want." Come learn about the art of crafting a unique and memorable concert experience for all types of ensembles—community, church, and small ensembles. What goes into the inner workings of themes like A Burst of Light!, High Impact!, and Voyages: In Search of Peace? We'll talk about the deeper meaning to each piece, how to place the music in a specific order, and even craft a concert together!
Dream Weaving – Michele Sharik (repeated Sessions 5 and 9): In this hands-on class, you'll master the "weave" technique with 3 bells, 4 bells, and more. Find out how weaving can help you wend your way through difficult musical passages without getting warped!
How to be an Engaging Director (Without Really Trying) – Jason Krug (Session 8): We've all made music under directors we've felt drawn to and connected with, and we've all made music under directors we'd sooner ignore. Being a director is more than waving arms and marking time—directors are responsible for the musical results they get (or don't get) from their group, the energy level of the ensemble, and the unity and camaraderie of the ringers. Directors will learn how to connect and do more with their musicians, and ringers will learn what they can do to help evolve a better director.
Listening and Understanding Latin American Music for Handbells – Carlos Rivera-Aponte (Sessions 2 and 3): In this class we will take a close look into publish scores and unpublished manuscripts of Latin American music arranged for handbells, focusing on countries of origin, compositional and arrangement styles, arrangers, and performance insights. We will use videos and audios from live performances and professional recordings to illustrate the different genres parting from the original instrumental or vocal versions to the handbell arrangement versions.
Mallets – Greig Ashurst (repeated Sessions 1 and 12) This class will discuss three main strokes when using mallets on handbells and how to create different timbres with each stroke. It will incorporate some helpful drills to help musicians play musically; including proper mallet roll techniques. Finally, this class will teach musicians how to balance and blend the ensemble when using mallets with other ringing techniques. The class will discuss the following topics:
How to read music notation for malleted parts
How to execute  proper mallet technique and how to teach that technique.
How to move from normal ringing and damping to using mallets
How to use the techniques in handbell music
How to address musical issues that pop up while using mallets.
How to properly choose mallets for specific musical circumstances.
Roundtable: Between the Music – Jason Krug (Session 11): We all know that the most vital part of any concert is the music, but what about everything that ISN'T music? What about all those things that happen between the end of one song and the start of the next? Come join this interactive discussion as we brainstorm ways to make everything that happens between the music just as interesting and entertaining as the songs themselves!
Score Study and Rehearsal Techniques – Matthew Compton (Sessions 1 and 4):  A great conductor or artistic director always comes to rehearsal with a plan and an understanding of the music, and what they want to accomplish in a rehearsal and with a piece. But where does the score study begin? From there, how does one apply that score study to the rehearsal process? In this class you'll learn unique ways to look at a score, and quickly identify the trouble spots in any piece, and ways to apply the pre-rehearsal work to the rehearsal to make the most effective use of time, and to learn pieces faster and more dynamically.
Starting a School Handbell Program – Greig Ashurst and Gillian Erlenborn (repeated Session 3 and 7):  Handbells and handchimes are increasingly growing in popularity throughout the United States and as a result, are becoming important tools in every level of music education. Handbells and handchimes lend themselves well to playing a wide variety of musical styles while teaching music reading, and musical performance skills. Additionally, there is an enormous repertoire of musical works written specifically for the instrument alone and in combination with other instruments and voices. This clinic aims to empower educators to use handbells and handchimes in effective ways for multiple educational settings, including general music, as a stand-alone performance-based instrument, and within existing instrumental and vocal settings. In addition to learning about handbell/handchime techniques, teaching resources, and repertoire, attendees will discover the many benefits of using handbells and handchimes in their existing music programs. Handbells and handchimes are ideal instruments for differentiated instruction, teambuilding, and SEL. The clinicians will provide resources and suggestions for engaging students in meaningful learning using the unique musical art of handbell and handchime playing.
Stopped Sounds – Nick Hanson (repeated Sessions 9 and 12): Plucks, ring touches, thumb damps, marts, and mallets (and echoes?). They all seem to be a little interchangeable but in fact offer very distinct musical qualities. This session will focus on how best to approach each technique for the best musical results.  (Please note that very little time will be spent on mallet technique since a specific class about this is offered!)
Tricks of the Treble Trade – Michele Sharik (Sessions 6 and 7):  If all you have is a hammer, every problem is a nail. If you're faced with a problem and don't have the right tool, you can't solve it. Likewise, if you're faced with a handbell logistical problem and don't know the right techniques, you can't recover from it. Let's load up our handbell "toolkits" with 4iH & 6iH solutions to musical and logistical problems and tame that tumult of tiny tintinnabula.