Greig Ashurst – Candidate for President-Elect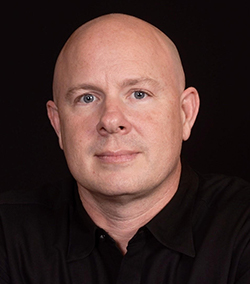 For nearly thirty years, Greig Ashurst has developed an impressive career in many facets of music, technology, and educational philosophy across America. A native of Lafayette, Louisiana, he has served as a music educator in public and private schools and universities in Louisiana, North Carolina, and Texas. Currently, Mr. Ashurst is Instrumental Music Director and Technology Director at Cathedral-Carmel School where he was selected as the 2016-2017 "Teacher of the Year", an honor for which he was selected twice previously in Louisiana and North Carolina. Additionally, he serves as Youth Music and Instrumental Director and staff arranger at Asbury UMC of Lafayette, Louisiana. Mr. Ashurst maintains a very industrious schedule as a guest conductor/clinician, performer, and consultant throughout the United States in music and technology.
What is your vision for Handbell Musicians of America?
The Handbell Musicians of America's first priority is advancing the musical art of handbell/handchime ringing through education, community, and communication. To that end, the current needs of the membership should be met within the parameters of this mission and with the goal of uniting people through this unique art. Therefore, in addition to the usual business aspects of running an organization, the HMA board of directors must concern themselves with two main responsibilities: educating and communicating with our existing membership and creating and implementing developmental strategies that will help the art of handbell playing to grow and to flourish in multiple facets of American culture.
Over the last few years, HMA has created many incredible resources for building and sustaining successful handbell programs. With the board's help, we will find ways to get this information into the hands of people that will use it to develop existing handbell programs and, moreover, to create new ones in a variety of organizations throughout the United States.
While handbell playing has enjoyed a healthy, somewhat thriving relationship with organized religion and has played a key role in music ministries around the United States, it has been somewhat pigeon-holed into a seasonal novelty in the rest of musical society. Developing relationships with organizations like the National Association for Music Education (NAfME) and The Percussive Arts Society (PAS) will broaden the reach of handbell music in education and in the rest of music-making society. Establishing a joint venture with organizations like the "Give A Note Foundation" will present handbells to a new audience and a new generation of musicians. I would like to see Handbell Industry Council step up their efforts to build relationships with other vendors and organizations to develop the culture of handbells beyond its current situation. HMA- and HIC-sponsored events, clinics, and workshops in state music conventions, the Percussive Arts Society International Convention, and other music and civic organizations will not have immediate results. But, every generation that goes by without experiencing the magic of playing handbells, is a generation that cannot share it with the next. HMA must start now in building connections outside of its isolated bubble.
Additionally, what expertise and experience will you bring to the Handbell Musicians of America board of directors?
I have been involved with AGEHR and HMA for over 30 years. Since my first performance at the 1990 Directors' Seminar in Denver, Colorado, I have wanted to share the joy of handbell playing with everyone. As an educator for more than 25 years, handbells are an integral part of my bands, orchestras, choirs, and percussion ensembles. Additionally, as Director of Technology of a school and 10-year board member of the band directors' association, I am a successful administrator, a proven leader, and a team player. I have managed large projects, designed successful systems to improve student and facility performance, and created new and innovative products to improve the modern handbell ensemble. I welcome the opportunity to serve HMA and to continue working on our shared mission of uniting people through the art of handbell playing.