Lynn Atkins – Candidate for At-Large Director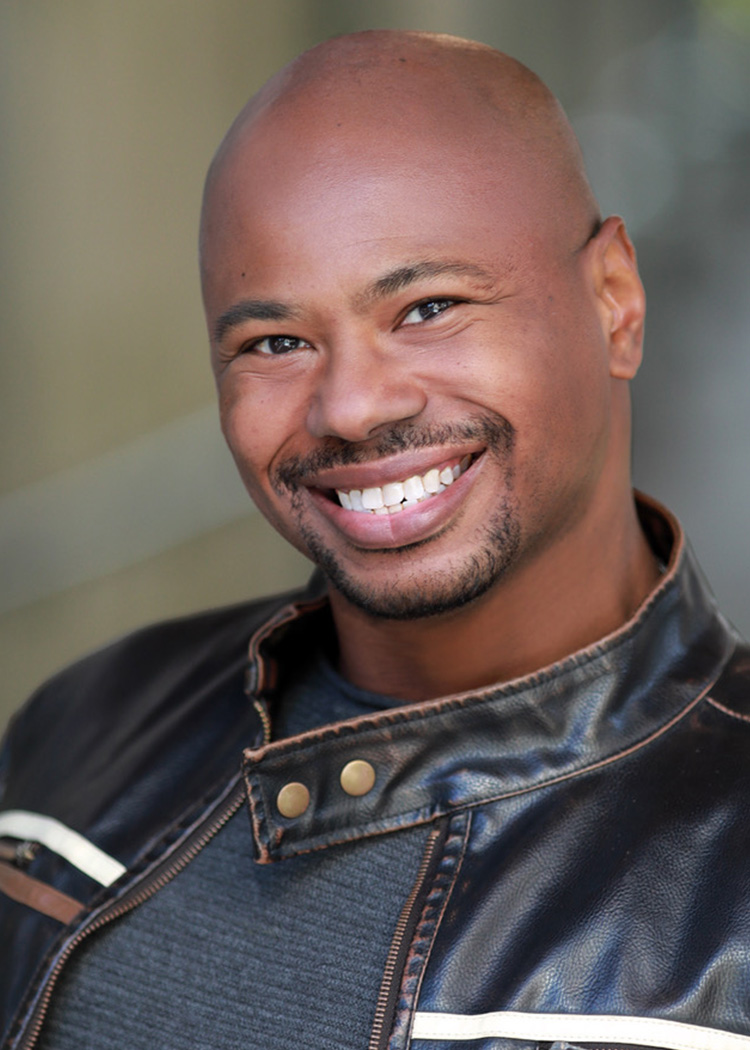 Lynn's career began in Music Education and Sacred Music. He has served school districts in New Jersey and Virginia, teaching choirs and courses in Music Theory, Music History, and Music Theatre. He has directed various types of vocal choirs and handbell ensembles for schools and churches. During the 2019-2020 school year, he was honored to be part of the partnership between the New Jersey Department of Education and Garden State Equality's team of teachers to pilot teach and develop NJ LGBT Inclusive Curriculum in Visual and Performing Arts.
Dr. Atkins is proud to be a member of the first cohort of students to graduate with a Doctor of Musical Arts Degree from James Madison University in Choral Conducting Performance. During his time at JMU, he conducted the JMU Treble Chamber Choir, taught conducting classes, and served as guest conductor of the two flagship choirs of the program: JMU Chorale and The Madison Singers of James Madison University in concerts on campus, on tour at Piccolo Spoleto Festival in Charleston, SC, as well as on their 2009 UK Tour of England and Wales. Following the example of his mentors, Lynn has devoted himself to the teaching artist model, continuing to sing as a choral section leader for community choirs and church ensembles while also serving as a conductor, guest adjudicator, guest conductor, as well as guest clinician for countless district and county honor choir festivals, handbell choir workshops, and music clinics.
Candidate video not yet submitted.
What past work experience(s), education and/or leadership position(s) have you had that you would bring to the National Board?
I am a proud graduate of Westminster Choir College of Rider University, where I received a Bachelor of Music degree in Music Education in 2004. I also have the distinction of being a member of the first cohort to receive a DMA in Choral Conducting from James Madison University in 2012. I have been involved in the Handbell Community since 2000, when I started ringing as an undergraduate student at Westminster. I was fortunate enough to ring in the Westminster Concert Bell Choir Program under Kathleen Ebling Shaw. I have been honored to direct handbell programs for churches and schools throughout my career. I have served as Artistic Director for the James River Ringers of Richmond, VA; the Philadelphia Handbell Ensemble. I am currently serving as Assistant Professor of Music at California State University, Dominguez Hills and as Artistic Director of L. A. Bronze Handbell Ensemble; both located in Los Angeles. I love to sub and test out my sight-reading skills, as well as to continue to work on my own ringing technique.
How do you view the present status of HMA and what are your thoughts for the future?
I believe that the last 70 years have seen such an amazing infancy period for our beloved art form. HMA has been an agent of growth for English Handbell Ringing which is enjoyed all across the US. I believe the work of the Guild needs to fortify the educational aspects of handbell ringing, composition, and directing in a more dynamic way. I believe programs like the Distinctly Bronze East/West, Distinctly Teen, as well as the International Handbell Symposium speak to members who have significant experience in the art. I would be interested in helping to develop programs that introduce novice ringers and handbell directors who are new to our art form to develop this skill. I also believe that HMA could and should find more ways to embrace diversity, inclusion, and equity. I believe that HMA's social media presence is a way to ensure that our art is seen and heard and shows that we care about bringing anyone and everyone who devotes their time and energy to this art "into the fold". Through having skilled clinicians, honest discussions from as many HMA members, and making intentional strides to building a stronger social media presence, these tasks become realizable. 
Why do you want to be a member of the National Board and, if elected, how do you see your role on the board?
After 18 years in the field of music, working in schools, churches, and community music ensembles; I believe that I have the experience necessary to be a valuable member of the HMA National Board of Directors. I see myself being able to bring all of my skills as a musician, educator, conductor, non-profit board member, and person to this board in service to the greater HMA community in order to promote the mission and values of HMA. I believe that I can bring a fresh perspective with new ideas and an open, curious mindset to be willing to invent new programs and initiatives to help HMA grow and reach as many people that perform in the Handbell medium.  
The voting period has ended.
We will announce the results soon.
Thank you!