Kathe Cunningham – Candidate for At-Large Director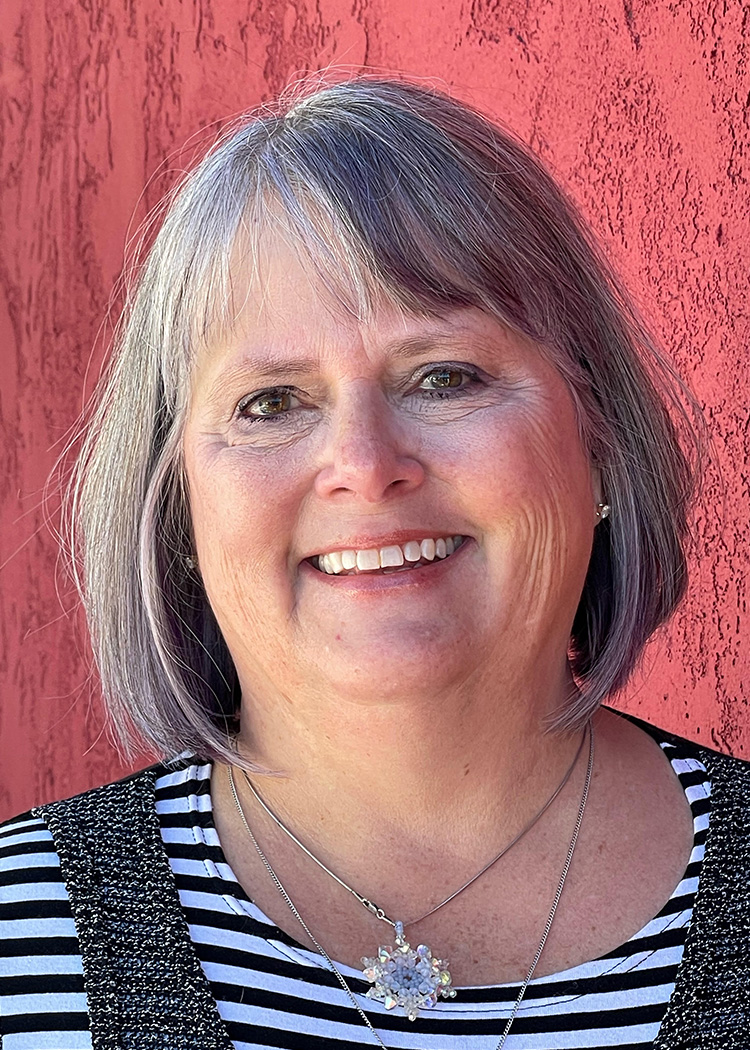 I've been ringing handbells since 1994. I was asked to ring in high school with a new group headed by Alice Ralston, and my answer was "why would I want to only play two notes when I can play the whole thing on a piano?" Well, fast forward a bunch of years, and I basically organize my life around bells. I remember when I had been ringing for a couple of years, my church in Traverse City, Michigan, loaned their equipment to an event I had never heard of – Bay View Week of Handbells. I told my director I hoped that someday I could participate in that kind of event. Now, not only have I rung at Bay View, but with 3 community ensembles (Atlanta Concert Ringers, Chicago Bronze and Pikes Peak Ringers) at National Seminar with ACR and more DB events than I ever thought possible. I also sing and play the piano. In 1982, I was the David Bean Piano Scholar at Western Michigan University and since that time, I have released three 4-hand piano CDs and performed in multiple concerts in the Southeast, including playing 4-hand piano with Condoleezza Rice at a Make-A-Wish benefit concert.
My education is in music and marketing. My other passion is quilting and I run a charity group that donates over 300 quilts a year to kids in need. My husband Jeff and I have been married almost 37 years and together we have raised three young men – two are married and the third will be on July 1, 2023 – and are looking forward to someday being grandparents.
What past work experience(s), education and/or leadership position(s) have you had that you would bring to the National Board?
I have been the President of two community bell ensembles, The Atlanta Concert Ringers and Pikes Peak Ringers. With ACR, the group was facing significant challenges as they dealt with a couple of less-than-ideal director situations which resulted in frustration and loss of confidence. I was tasked with leading the group through this time. They were a resilient bunch and have had many successful seasons, including a National Seminar opening concert, since that time.
In addition, I have community leadership experience through PTA/PTSA organizations. I have served in both President and Treasurer capacities. As Treasurer at a very large high school in Georgia, I managed a budget of over $100,000 annually and received clean audits both years of my term.
My education is in Marketing and I have work experience in that area – primarily in the television advertising segment. I also served as the Consumer Relations Manager at a branch one of the big three credit bureaus.
How do you view the present status of HMA and what are your thoughts for the future?
I see HMA as an organization still navigating through transition and financial difficulty. It was essential to find great leadership, and that part is in place, which is fantastic. Overall, I think the keys to success will be finding new ways to drive increased membership, raise significant funding, and enhance the perception of value for members in general.
Why do you want to be a member of the National Board, and, if elected, how do you see your role?
I would like to be part of the National Board because I believe in this organization and the mission to share the musical art of handbells across the country and beyond. I have personally benefitted in many ways from what HMA has offered through programs such as Distinctly Bronze, where I have made amazing friends, pushed my musical skills, and worked cooperatively under some of the best handbell directors in the world while ringing with some of the finest handbell musicians around. It doesn't get better than that.
If elected, I see my role as part of the leadership team working with the group to advance leadership goals and come up with creative solutions to current areas of difficulty. I will bring my love of the instrument combined with experience in navigating challenges within a group and ability to work effectively with others to the table and offer whatever I can to forward these goals. I think it is important to be able to step up when a leadership role is required, but also to be able to allow others to take those roles as well. By working cooperatively toward common group goals, I am positive the new board can make a positive, lasting impact on HMA and help provide for the future of the organization.
The voting period has ended.
We will announce the results soon.
Thank you!