What is Reaching for Bronze?
Reaching for Bronze is a new event for the intermediate handbell musician who aspires to become a bronze-level ringer.
Have you wanted to apply for Distinctly Bronze but worry you are not yet at the skill level to be accepted?  Then this is the event for you.  Scheduled concurrently with Distinctly Bronze East, this event will give participants the opportunity to learn three pieces from the DB East rep list under the direction of master teacher and conductor Monica McGowan and perform them with the DB musicians on their final concert. In addition, the Reaching for Bronze choirs will prepare and perform two pieces of their own.
During the event, instruction will be offered in building skills in treble, bass and battery techniques, as well as improving all aspects of musicianship.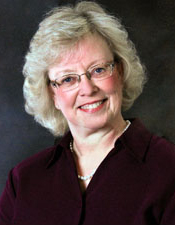 Monica S. McGowan took her music education background – Bachelor of Science, Music Education, Chadron State College, Chadron, Nebraska – and found her life's passion in handbells. She has taught and conducted handbell choirs and students in churches, schools and community groups throughout the United States, Canada, United Kingdom, Australia, Puerto Rico and Hong Kong. Monica conducted the All Star Choir at the 2017 Handbell Musicians of America National Seminar in Anaheim, California and was Festival Conductor and Adjudicator for the 14th Hong Kong Handbell Festival in 2019.
Monica has served as Director of Handbells in Methodist, Lutheran and Episcopal churches from Minnesota to Louisiana. She is the Handbell Coordinator for the International Music Camp Summer School of Fine Arts held at the International Peace Gardens. She is handbell adjudicator for the Minnesota Association of Christian Schools Fine Arts Festival held annually in Plymouth, Minnesota. Currently, she is South Dakota Chair for Area 7, Handbell Musicians of America and her articles have been published in Overtones, the journal of the Handbell Musicians of America.
Monica was accredited as Full Director and Massed Conductor in the first Master Classes for Conducting and Conducting Massed Choirs. She has completed studies with Dr. Donald E. Allured, Dr. Paul Rosene, David R. Davidson and Dr. William Payn. During her tenure as the founding Artistic and Music Director of Twin Cities Bronze, Minneapolis-St. Paul, Minnesota, Monica led the ensemble to recognition as an internationally acclaimed handbell ensemble known for its professional musical artistry. In August 2017, Monica was hired as Artistic and Music Director for Bells of the Hills, a community handbell ensemble in Rapid City, South Dakota.
Monica brings her extensive training, passion, love, enthusiasm and knowledge of handbells and handchimes to every forum and venue, providing a challenging and successful experience for all its participants.
Event Registration
Registration fee is $295
This includes all rehearsals, polo shirt, recording of the final concert, lunch on Sunday.
No application required – simply answer a few questions on the registration form.  Registration is first-come-first-served.
Space is limited so don't delay in registering.
**Login to your member account before registering for member pricing.
Repertoire
The following will be performed by Reaching for Bronze ringers solo
| | | |
| --- | --- | --- |
| Let All Things Now Living | Cathy Moklebust | Choristers Guild – CGB170 |
| Reverberations | Sallie Lloyd | Beckenhorst HB15 |
The following will be performed with the Distinctly Bronze ringers
| | | |
| --- | --- | --- |
| Chanson Joyeuse | Julie Stitt | Choristers Guild – CGB654 |
| Nocturne in E Minor | Cynthia Dobrinski | Hope Publishing – HP498 |
| Celtic Queen | Catherine McMichael | Camelia Music – CM0016 |
Tablet Policy
Handbell Musicians of America is committed to upholding the copyright laws of the United States and protecting the rights of our publishers, arrangers and composers.  If you wish to use a tablet computer to hold your music in place of standard paper copies on a music stand, you must contact the publisher of each piece of music to first obtain permission to convert a purchased piece of music to the format required for the tablet you are using.  Copies of the written permission received from publishers must be presented on request from the event organizer, event chair, or Handbell Musicians of America staff. Permission from a publisher for one piece does not imply permission for other songs from the same publisher.  The title of each song used in this format must be included in the written permission received. Attendee should also have legally purchased copies of all music with them for verification. Titles originally purchased in a digital format do not require permission from the publisher, however, please have a copy of your purchase receipt available.
Event Schedule
| | |
| --- | --- |
| Thursday, Feb 27 | |
| 5:00 PM – 6:00 PM | Optional Dinner with Distinctly Bronze (additional fee) |
| 6:00 PM – 8:00 PM | Load-in and Setup – Observe Distinctly Bronze Rehearsal |
| | |
| Friday, Feb 28 | |
| 8:30 AM – 11:00 AM | Rehearsal |
| 11:15 AM – 12:00 PM | Skill Building Session |
| 12:00 PM – 2:00 PM | Lunch (on your own) |
| 2:00 PM – 4:00 PM | Rehearsal |
| 4:15 PM – 5:00 PM | Skill Building Session |
| 5:00 PM – 7:00 PM | Rehearsal |
| 7:00 PM | Dinner (on your own) |
| | |
| Saturday, Feb 29 | |
| 9:00 AM – 11:00 AM | Rehearsal |
| 11:15 AM – 12:00 PM | Skill Building Session |
| 12:00 PM -2:00 PM | Lunch (on your own) |
| 2:00 PM – 6:30 PM | Rehearsal |
| 6:30 PM | Move equipment to DB set-up |
| 7:00 PM | Dinner (on you own) |
| | |
| Sunday, Mar 1 | |
| 9:00 AM -11:30 AM | Rehearsal with DB Ensemble |
| 11:30 AM – 12:00 PM | Rehearse RFB Pieces |
| 12:00 PM – 1:00 PM | Provided Lunch & Closing Announcements |
| 1:00 PM – 3:00 PM | Final Rehearsal |
| 3:00 PM – 4:00 PM | Final Concert Preparation (dress & free time) |
| 4:00 PM | Concert |
| approx. 5:30 pm | All Hands Teardown (pack and load handbells and other equipment |
Lodging
No special lodging arrangements have been made for this event.  There are several hotels and bed and breakfast establishments available within easy walking distance to the New Bern Convention Center.  Follow this link for a list of options.
Cancellation Policy
This policy applies to refunds for ANY reason, including medical, family and business. This policy applies even if we fill your slot with another ringer. If you desire, you can receive a copy of the concert recording recording at no charge if you cancel.
Fee refunds minus a $100 cancellation penalty will be made for written or email cancellations received by 12/31/2019. Cancellations received by 1/20/2020 will be refunded 50% of registration fee less cancellation penalty; after 1/20/2020 registration is not refundable.  The date of cancellation will be the date the cancellation is RECEIVED in the national office by the event registrar.