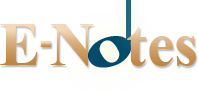 This Month
Honorary Life Award Nominations Deadline Extended
Accepting Applications for Regional Membership Coordinator
Handbell Musician Certification Level 1 Courses Offered in Area 7
Register Today for Distinctly Bronze West – Space Still Available!
Help Support Handbell Musicians of America with Amazon Smile
National Events
GO HERE
to find out more about
all our national events.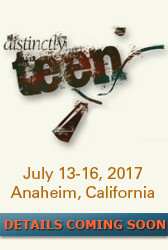 ---
Please consider helping defray the Guild's
day-to-day expenses
by making a
contribution to
THE GENERAL FUND 
---
Featured
Resource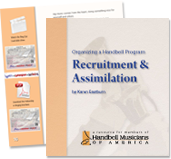 Part of a three-part series of resources by Karen Eastburn on Organizing a Handbell Program. Also available, Mission Aspects of a Handbell Program, and Retention of Ringers.
Handbell Musician Resources>>
If you've not yet seen our first ever Virtual Handbell Ensemble, have a look HERE. Help us get as much exposure as possible by commenting and sharing.
Watch us break the Guinness World Record for the Largest Handbell Ensemble Nov. 19, 2016 at the Mall of America in Minneapolis, Minnesota.
Help build a pension for the Guild, by contributing to the HERITAGE FUND
Announcements
HANDBELL MUSICIANS OF AMERICA MAILING ADDRESSES
Please note that any PAYMENTS sent to the Guild should now go to the following address:
Handbell Musicians of America
PO Box 221047 Louisville, KY 40252
This includes membership renewal, contributions, event registration payments, invoice payments, etc.
All GENERAL CORRESPONDENCE that DOES NOT include a check payment should should be sent to:
Handbell Musicians of America
201 E. Fifth Street
Suite 1900-1025
Cincinnati, OH 45202
Honorary Life Award Nominations Deadline Extended
Handbell Musicians of America is still seeking nominations for its Honorary Life Membership Award.  The original deadline of December 1 has been extended to January 11, 2017.

The Honorary Life Membership Award is the highest honor we bestow and is reserved "for those who have made outstanding contributions to the art of handbell ringing." This award is intended to recognize and honor a lifetime commitment to handbells based on exceptional service to Handbell Musicians of America and to handbell ringing in general.
Accepting Applications for Regional Membership Coordinator
Handbell Musicians of America is seeking applicants for the position of Regional Membership Coordinator for our West region which includes Area 9, 10, 11, and 12.  Hired from within the membership of that region, this position works with Area leadership and other national staff to encourage member engagement, recruit new members, and assist existing members in making the most of their benefits.
Handbell Musician Certification Level 1 Courses Offered in Area 7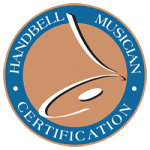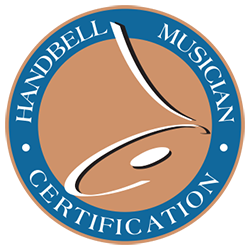 Complete Level 1 of Handbell Musician Certification in Handbell Techniques and Conducting in Area 7. We will also be offering Accreditation for faculty to teach Level 1 Certification courses in Conducting.
Each Accreditation class is limited to 6 faculty candidates. Karen Van Wert will teach Handbell Techniques 1 Certification. Lee Afdahl will teach Certification and Accreditation for Conducting Level 1.
The Handbell Musician Certification program is a comprehensive curriculum designed to provide training and experience at all levels to handbell musicians.  The study areas are Music Theory, Handbell Techniques, Conducting, Arranging and Composing, Handbell History (available on-line now!) & electives. CLICK HERE to see more information about the Handbell Musician Certification program.
Register Today for Distinctly Bronze West – Space Still Available!
Join other advanced handbell musicians in February at Distinctly Bronze West.  Register today to get one of the 7 remaining slots available at the event and enjoy a musical experience like no other as you rehearse advanced handbell repertoire under the expert direction of Kathleen Ebling Shaw.
Event activities all take place at the beautiful Resort at the Mountain located just outside Portland, Oregon at the foot of Mt. Hood. When not rehearsing, relax in the quiet beauty of Pacific northwest.
Help Support Handbell Musicians of America with Amazon Smile
Holiday shopping is easy with Amazon's Holiday Gift Guides. #StartWithaSmile at http://amzn.to/2ggWbaT for your holiday gifts and Amazon donates to Handbell Musicians of America.

Music Notes from John Behnke
'Tis the Season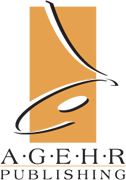 Anyone else busy planning and playing concerts and services?   Anyone else busy writing Christmas cards to friends and family?   Anyone else busy buying presents for those we love?   'Tis the Season, isn't it?
Amidst the busyness of the season, I hope we don't fail to enjoy this time when everyone loves to hear handbells, when family and friends get together, and when you remember those you love with a thoughtful gift.
This month's featured piece is Angels We Have Heard on High, AG36056, arranged by Kyler Brengle.   This arrangement is for 3-6 octaves of handbells, and optional 3-5 octaves of handchimes.   It's a Level 4 piece.
If you don't know Kyler, he was born and raised in Middletown, Maryland.  He is retired from a 32 year career in education wearing various hats (music ed, guidance and counseling, career development specialist, and administration). Currently he is serving as Music Director at Westminster United Methodist Church (Westminster, MD).  And he is the Chair of Area 3 of Handbell Musicians of America. He was the Assistant Music Director for the Westminster Ringers, an auditioned community handbell ensemble from Westminster, Maryland.
This is his first published arrangement with AGEHR Publishing.   (Did you notice how I said "his first?")  We are certainly hoping he writes many more.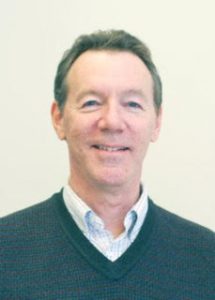 Kyler said, "This is one of my favorite Christmas carols.  There is something really special about the cascading, overlapping parts in the refrain."    He says, "I enjoyed working out the introduction material with the somewhat unexpected chord progression leading to the first statement of the melody."   To me, it's those beautiful unexpected spots that makes this arrangement special.   Kyler continues, "The Westminster Ringers performed the piece in its unpublished form.   And I really enjoyed the energy that comes from the 7/8 sections, contrasted with the traditional treatment of the refrain.  It was just fun!"   And I would add, yes it is!   Fun for the ringers and fun for the audience.
Now the question remains… what does Kyler Brengle do in his free time?   Kyler says, "I enjoy gardening and other outdoor activities, especially sitting on the deck when the work is done!  I'm married to the organist at WUMC, (which helps with planning), and our adult daughter lives fairly close by."
We look forward to seeing more of Kyler's very creative work. I would invite you to take a look and a listen to Kyler Brengle's arrangement of Angels We Have Heard on High, AG36056.
Very best wishes to all of you for a wonderful holiday season!
Until next month,
John Behnke, Music Editor