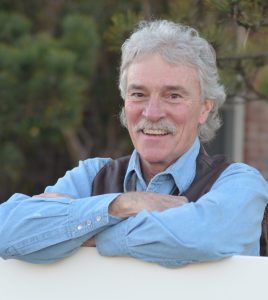 Hart Morris is a graduate of Oklahoma Baptist University and the University of Houston, with additional studies in percussion at Oklahoma City University and the University of Houston.  He was Minister of Music at Asbury United Methodist Church, Tulsa, Oklahoma, from 1992-2012, and served in the same capacity at churches in Florida, Texas, and Tennessee. He has directed AGEHR/HMA National Seminars and festivals, conferences and workshops and twice represented the US as a conductor for International Handbell Symposia.  He is a published composer of handbell and choral music.
Register Here
What is Distinctly Bronze?
The massed ringing event for advanced handbell musicians provides the opportunity to perform on the largest handbell sets available under the direction of Hart Morris. Four days of rehearsal lead up to a Sunday afternoon concert which is open to the public and also live streamed.
Who Should Attend:
Successful Distinctly Bronze (DB) participants have the following traits:
Committed to learning music on own, knowing not just the notes but identifying musical line and seeing/hearing the overall picture
Learns quickly
Understands that the overall musical result is more important than the individual
Has experience with music approaching the difficulty of the DB repertoire (difficulty of at least AGEHR level 4)
Is willing to adapt to a different philosophy of handbell assignments and sharing
Can play a variety of positions, and is flexible about position assignment
Has the stamina, energy, and attention for lengthy rehearsals during the 4 1/2 days of the event
Has good rehearsal etiquette, is prompt & cheerful, and attends ALL rehearsals
Has self-awareness when making an error (e.g. playing incorrect rhythm, note, dynamic, not following conductor, etc) and without prompting remedies the problem or sites out the passage
Understands ringing is a collaborative effort, all notes rung musically, sometimes requiring sharing handbells with neighbors or giving one or more handbells to a fellow musician for an entire piece.
Is open to constructive comments
Does not succumb under performance pressure
There is so much talent in that room, it's incredible. Sometimes during rehearsal I look around and stand in awe at what is transpiring around me. I consider it such an honor to be a part of it.
Ringing challenging music, working with an excellent conductor in a "master class" situation, networking with handbell friends and colleagues. Talking about handbells, conducting, directing, recruiting, repertoire, ringing, etc., moves us forward as musicians.
Event Registration
Registration will open Saturday, April 15, 9am Pacific Time
The registration fee for this year's event is $375.00.  
In addition to working with conductor Hart Morris, your registration fee includes two meals (dinner Thursday and lunch Sunday), a Distinctly Bronze polo shirt, and access to a recording of the final concert. You also have the opportunity to ring with talented colleagues and network with other friendly Handbell Musicians of America members. Additional meals and polo shirts can be ordered by completing the appropriate line on the Registration Form.
Registrants are required to have their own active Handbell Musicians of America membership, either personally or as the primary contact for a church or organization. To join Handbell Musicians of America, follow this link or contact the national office for assistance.
Ringing assignments are based on your response to the questions in the registration process about your assignment preferences.  All information required will be gathered during the initial registration process.
What is your DB Alumni status?
Your status and the expiration date of that status were indicated in the communication (letter or email) you received after the last Distinctly Bronze event you completed. For questions regarding your particular status please contact the DB West chair at [email protected]. There are three categories. DOWNLOAD the Evaluation Rubric here.
Grade A
You can attend one DB event within the next 24 months (4 events total) – no reapplication required. If it has been longer than 24 months since you have attend a Distinctly Bronze, please complete the Alumni Reapply Form.
Grade B
You can attend one DB event within the next 24 months (4 events total) – no reapplication required. Expected to show improvement at next event. If it has been longer than 24 months since you attended a Distinctly Bronze, please complete the Alumni Reapply Form.
Grade C
You must reapply and may be asked to provide a video and/or examples of significant skills building experiences such as lessons or workshops that address the areas identified as needing improvement.  Contact event chair for instructions – [email protected]
If you do not know your status, contact the event chair at [email protected].
Registration Steps for Everyone:
1 – Log in to your member account and complete the online event registration by following the registration link on the login welcome page. The registration fee must be paid in full at the time of registration. If you do not have your own Handbell Musicians of America membership, join here or call the national office (937-438-0085 ex809) for assistance.
2 – If your alumni status has expired, also complete the Alumni Re-Apply Form here (link also provided on registration confirmation page.)
If you would like to apply to attend Distinctly Bronze, please:
1 – Log in to your HMA member account and register for the event online. You will see the link to registration on your login welcome screen. If you do not have your own membership in Handbell Musicians of America, you may join here or call the National Office (937-438-0085 ex809) for assistance. You must pay the full registration fee at the time of registration. This fee will be refunded in full if you are not accepted to the event.
2 – Complete and submit the online First time Attendee Application form here or the link provided on your registration confirmation page.
3 – Contact two references that have observed you ringing within the past year and ask them to complete the online First time Attendee Recommendation. Recommendations from directors and clinicians will carry more weight than those of other ringers. It is the applicant's responsibility to ensure that recommendations are received by HMA.
Applications will not be considered until all forms and recommendations are received by the national office.
Your payment will be processed at the time you submit your online registration.
First time attendees and Alumni who are re-applying, will receive an email when all application materials have been received and your application has been reviewed and accepted. The email serves as your confirmation for participation.
It is the applicant's responsibility to ensure recommendations and application forms are submitted to the National Office.
For Returning Alumni (not re-applicants), no further action is needed after registration and payment.
Ringing assignments will be sent to all accepted attendees by June 15, 2023.
Evaluation Explained
Distinctly Bronze is a ringing and learning event for advanced handbell musicians. Evaluations are conducted to provide helpful feedback and recommendations to enhance participant musicianship.
Here is the rubric that is used for evaluations.
Handbell Musicians are observed throughout the rehearsals and performance. Observers take care to witness musician evolution and incorporate this into evaluations. Distinctly Bronze attendees are evaluated each year and placed in one of three categories.  Please note percentages are approximations based on past years, not limits per category.
Category A
Handbell musician in good standing – no concerns – approx. 10-20% of attendees
well prepared
creates sense of ensemble with those around them through musical interaction
high level of performance energy and interaction (with fellow musicians and director) with a visually appealing performance style
watches the conductor and is sensitive to the musical direction provided
has the ability to take direction when others are leading
shows respect and courtesy to the conductor and/or other leaders
consistently demonstrates proper rehearsal etiquette
sufficient stamina to make it through many hours of rehearsal and still be focused for the concert
can play a variety of positions and is flexible about assignment
adapts well to changes and different setting of the event
self-aware of mistakes and works quickly to correct them
consistently technically and rhythmically precise and accurate
memorizes key passages
Category B
Handbell musician is in good standing – some concerns – approx. 50-80% of attendees
not as well prepared but shows visible improvement during event
generally watches the conductor, but is not always sensitive to their musical direction
good performance level – musical product and/or visual appeal – but could provide more energy and interaction
will play only a limited number of positions
sometimes inserts their opinion/comments in front of the full group instead of deferring to the conductor or other leaders or expressing these opinions/comments privately to the conductor or other leaders
noticeably counts with their mouth/lips
tends to remain isolated during performance – fewer performance interactions with those around them
adapts to some of the changes and different settings of the event
mostly correct technique or rhythm execution, but some concerns with consistent precision and accuracy
adequate stamina, but may be waning  some by concert time
not always aware of own mistakes or does not always act quickly to correct them
Category C
Handbell musician must reapply – significant concerns – approx. 10% or less of attendees
unable to withstand the rigors of the event physically or mentally
consistent incorrectness of notes and/or technique
consistently unable to recognize when incorrect
exhibits poor ringing technique
does not show significant improvement over the course of the event
plays tentatively
little or no interaction with the conductor or those around them during performance
inflexible and unwilling to compromise
DISCLAIMER
By attending/participating, you acknowledge and fully understand the nature and extent of the risk related to the COVID-19 virus and other contagious diseases and agree to attend this event at your own risk. You expressly acknowledge that COVID-19 is highly contagious, infection can result in death, the risk of infection and transmission are higher in indoor facilities, there are no safety precautions that totally eliminate the risk of contracting COVID-19, and individuals with various underlying medical conditions may experience worse outcomes. The wearing of masks is optional. We ask that all participants be respectful of each other's choices.
Repertoire
You are responsible for purchasing and rehearsing the music. Repertoire notes regarding problem solving, corrections, and other items may be sent at various times before the event. Music may be purchased directly from publishers or from any music retailer.
Capriccio No. 2  Helman Choristers Guild CGB706  L3
Celtic Praise Lovland/McChesney  Jeffers JHS9444 L4-
Compassion Krug Beckenhorst (14'W) BEHB382 L3
Festive Toccata on Old Hundredth Moklebust Choristers Guild CGB958 L4
Jazz Pizzicato  Anderson/Thompson Agape HP2447 L3+
Last Date Cramer/Morris From the Top FM20460HB L4
Misty   Garner/Sherman Red River ('13E) RRHB0058 L4-
Perpetual Light Morris Fred  Bock FBBG0851 L5+
Recuerdos Tarrega/McChesney Red River  RRBL5011 L3
Reflection and Celebration  Morris   AGEHR  AG35386 L3+
Russian Sailors' Dance Gliere/Griffin Jeffers ('15E) JHS9236 L5
Sympatico  Krug From The Top FM20361 L5
Them Basses   Huffine/Griffin Beckenhorst BEHB633 L5
Click here for 15% discount on all pieces available from Heitz Handbells.
Event Schedule
| | |
| --- | --- |
| Thursday, October 5 |   |
| 9:00 AM – 12:00 PM | Load-in and set-up |
| 12:30 PM – 2:00 PM | Distinctly Bronze Registration (lunch on your own) |
| 2:00 PM – 2:30 PM | Welcome Announcements for ALL RINGERS |
| 2:30 PM – 5:00 PM | Rehearsal (break 3:45-3:55pm) |
| 5:00 PM – 6:00 PM | Dinner provided |
| 6:00 PM – 8:00 PM | Rehearsal |
|   |   |
| Friday, October 6 |   |
| 8:30 AM – 9:45 AM | Rehearsal |
| 9:45 AM – 2:00 PM | Treble (D5-C9) Free (lunch on your own) |
| 10:00 AM – 12:00 PM | Bass (C2-C5) Sectional |
| 12:00 PM – 4:20 PM | Bass Free (lunch on your own) |
| 2:00 PM – 4:00 PM | Treble Sectional |
| 4:20 PM -7:00 PM | Rehearsal (break 5:50-6:00pm) |
| 7:00 PM | Dinner (on your own) |
|   |   |
| Saturday, October 7 |   |
| 9:00 AM – 12:00 PM | Rehearsal (break 10:30-10:40am) |
| 12:00 PM -1:30 PM | Lunch (on your own) |
| 1:30 PM – 6:00 PM | Rehearsal (breaks 3:00-3:15pm & 4:45-5:00pm) |
| 6:00 PM | Dinner (on your own) |
|   |   |
| Sunday, October 8 |   |
| 9:00 AM -12:00 PM | Rehearsal (break 10:25-10:35am) |
| 12:00 PM – 1:00 PM | Provided Lunch & Closing Announcements |
| 1:00 PM – 3:00 PM | Final Rehearsal (audio recorded) |
| 3:00 PM – 4:00 PM | Final Concert Preparation (dress & free time) |
| 4:00 PM | Concert (Live Streamed/ Audio and video recorded) |
| approx. 5:45 pm | All Hands Teardown (pack and load handbells and other equipment) |
Lodging
Vancouver Hilton
301 West 6th Street
Vancouver, WA 98660
When booking your hotel room, please be sure to go to the top of the page and click "edit stay" to customize the dates of your reservation.
Group Rate
Single/Double occupancy $174
Triple occupancy $194
Quadruple occupancy $214
Rate effective 3 days pre and post event based on availability.
Parking Information
Daily Street parking. (overnight not allowed)
$1.25 per hour M-F $12.50 max, Sat-Sun $3.50 all day
Hotel garage: all day/overnight (no in/out)
$29.00 per day self park
$39.00 per day Valet
Cancellation Policy
Registration fee minus a $100 cancellation fee will be made to those who cancel by September 1, 2023. Cancellations received after 9/1/2023 will not be refunded. The date of cancellation is when notification is received at the National Office by the event registrar, Marie Clyatt-Larson ([email protected]). If you cancel, you will still receive access to the Distinctly Bronze West 2023 concert download. Registration without any cancellation fee is refunded only when a first-time applicant is not accepted.
Event Scholarships