David Harris – Candidate for At-Large Director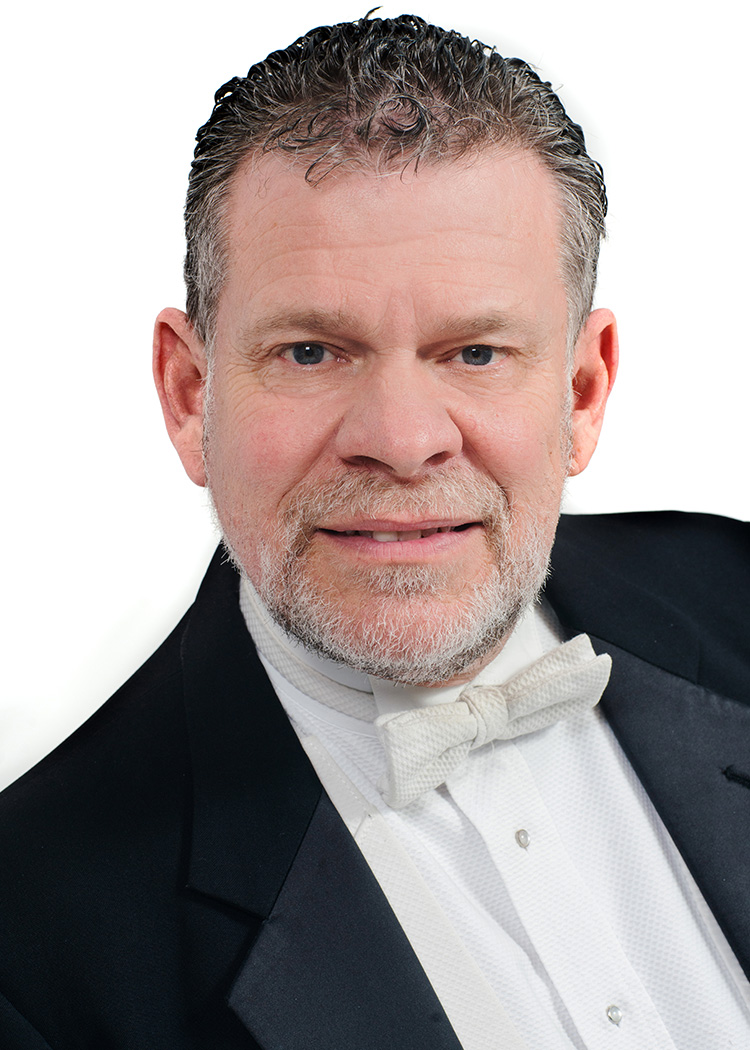 David was first introduced to handbells in junior high school at his home church in Lock Haven, Pennsylvania. From there he rang during his college career at Pennsylvania State University, then moved to Raleigh, North Carolina, where he rang and then directed at Hudson Memorial Presbyterian Church. Inspired by several successful handbell concerts with his church ensembles, he was instrumental in forming The Raleigh Ringers in 1990, where he continues to serve as Music Director. David has studied conducting privately with Dr William Payn of Bucknell University. He has led well over 200 handbell festivals and workshops in 39 states as well as in England, Puerto Rico, Canada and the Caribbean. He has also been the primary handbell clinician for several denominational music events, including those held at Montreat (NC), Lake Junaluska (NC), Lutheridge (NC), Mo-Ranch (TX), Massanetta (VA) and Louisville for the National Association of Pastoral Musicians (KY). David has recently began directing several additional handbell ensembles, including educational groups sponsored by The Raleigh Ringers, and the Meredith College Ringers in Raleigh.
What past work experience(s), education and/or leadership position(s) have you had that you would bring to the National Board?
I have been the driving force behind building a highly respected handbell performing organization, The Raleigh Ringers, from scratch. In addition to leading the performance side of the group, I have learned a significant amount about managing the administrative side of nonprofit organizations, as well as how to create and run events such as Virtuoso and the Capital Area Handbell Festival. 
I also have 40 years of business experience working in a large IT company, the last 33 years in management positions. In my management roles, I have been recognized for outstanding people management, project leadership and recruiting.
In terms of HMA leadership, I have:
Chaired the very successful inaugural handbell event intended for community handbell ensembles, Pinnacle 2000 in Las Vegas. 
Served as clinician/conductor for 10 of 12 HMA Area Festivals.
Served in several positions on the Area 3 Board of Directors.
Been involved in helping to create unique opportunities for our instrument (i.e.,Texas Bronzefest and the annual Oktobellfest event in New England). 
How do you view the present status of HMA and what are your thoughts for the future?
I believe the guild is doing a good job serving directors and ringers across the country; however, I find the declining membership numbers worrisome. 
Those of us who are more "seasoned" remember the days where handbell workshops and festivals were filled with the energy of young folks. Today, that's not the case. We need to get bells in the hands of kids as early as possible to bring back that energy!
It also seems to me that we often turn to the same folks to serve on committees and work groups. I would love to see contributions from some fresh faces, which should bring the organization innovative ideas and possibly new members! 
Even though "performing" groups represent a small percentage of our membership, these ensembles reach the general public in a huge way. By continuing to look for ways to improve the professionalism and entertainment value of our performances, we can truly help to improve the perception of our instrument.
Why do you want to be a member of the National Board and, if elected, how do you see your role on the board?
I can summarize in one word: guilt. Yes, guilt. For decades I have benefitted greatly from seminars, master classes, workshops, networking opportunities and lifetime friendships through my membership in HMA. I'd like to try to return the favor and give back to this incredible organization. 
If elected, I could envision my focus being in two areas:
1) Working to increase the acceptance of our instrument in the musical world. 
2) Finding ways to better align our community handbell organizations across the country through networking, sharing and supporting each other.
I am extremely passionate about both areas, and I feel like I can make an impact to these as part of the board.
I would be incredibly honored to serve the HMA as a member-at-large on the National Board of Directors.
The voting period has ended.
We will announce the results soon.
Thank you!