Amy Maakestad – Candidate for At-Large Director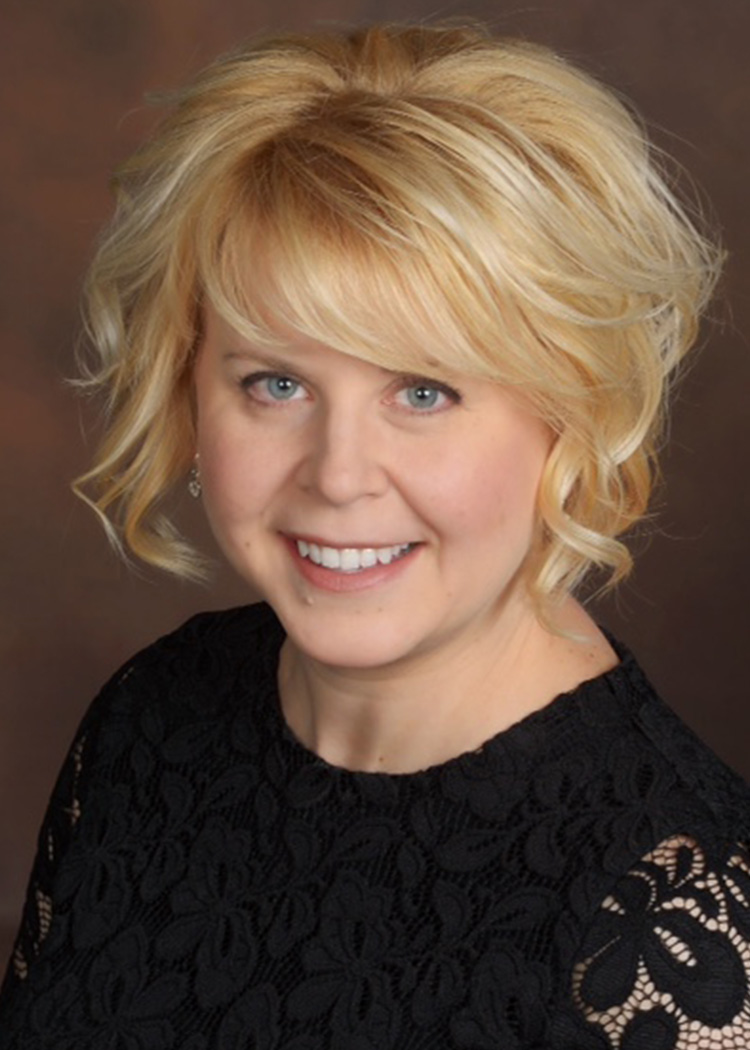 Amy Maakestad has 40 years of experience ringing handbells and over 25 as a conductor. She is recently retired after 10 years with Twin Cities Bronze, an auditioned community handbell ensemble, where she served as both Artistic and Music Director and a Board Member.
Working as a church musician has been a calling for Amy her entire adult life. She enjoys pulling out all the stops while playing organ, piano, accompanying, directing multiple handbell choirs, and worship planning. She currently serves as Director of Traditional Worship at Incarnation Lutheran Church in Shoreview, Minnesota. Outside of her church job, teaching classes at workshops and festivals around the country allows Amy to share her handbell knowledge on various topics including creative handbell assignments, building and maintaining a successful handbell program, and ringing without a conductor.
Amy received her Bachelor's Degree in Piano Performance from the University of Wisconsin-Superior. She later completed a  Master's in Sacred Music in Organ and Choral Conducting from Luther Seminary, St. Paul, in cooperation with St. Olaf College, Northfield, Minnesota. Amy recently completed a certificate program in Organizational Leadership through the University of Wisconsin.
In her spare time, Amy bakes, gardens, reads, enjoys her family, and drinks coffee.
What past work experience(s), education and/or leadership position(s) have you had that you would bring to the National Board?
Over the past 10 years I served Twin Cities Bronze as both Artistic and Music Director and a Board Member. Having the opportunity to experience many volunteers in various board positions was valuable, especially as we worked together to utilize everyone's different strengths for the benefit of the organization. Working as a team, we were able to fully develop my vision for the ensemble and successfully implement the organization's guiding principles of performing, innovating, and educating.
My vocation as a church musician, specifically almost 20 years in the role of Director of Music, has given me experience supervising staff, leading committee meetings, and creating task forces for short-term projects. I enjoy collaborating with a diverse group of people to achieve a common goal.
During the pandemic, I completed a certificate program in Organizational Leadership through the University of Wisconsin. With plenty of extra time on hand, I was simply acquiring some new skills with the possibility of needing them in the future. I would welcome the opportunity to serve on the National Board and put them to good use.
How do you view the present status of HMA and what are your thoughts for the future?
I think that Handbell Musicians of America is in the process of figuring out how to best live out its vision in this rapidly changing world. There is a vast spectrum of knowledge: from newly formed ensembles and enthusiastic directors with no experience to advanced groups pushing the limits of what is possible with our instrument both compositionally and technically. Finding ways to support these facets of HMA and everything that falls in between is so important. I believe that fostering personal connections along with an invitational mindset will help our organization grow and flourish.
My aspiration for Handbell Musicians of America is to be the primary resource for handbell musicians at every level. Bringing together the collective knowledge, experience, and expertise of musicians across our 12 Areas, we would be at our best working to support each other. Using all of the wonderful technology at our disposal to create easily accessible resources for all handbell musicians seems like an achievable project. Now is the perfect time to reimagine and re-evaluate what is working well, identify growth opportunities, and utilize creative solutions. 
Why do you want to be a member of the National Board and, if elected, how do you see your role on the board?
It would be an honor to serve on the National Board and to share my time and energy with an organization that has given me so much. I believe that the members of HMA along with the musicians they represent are our greatest asset. Listening and learning from them would be essential and would inform how the Guild could most effectively serve its members. Encouraging members to actively engage in local, area and national events would be a priority for me. The more participation we have, the more diverse we become, and the more connections we make. "Uniting People through a Musical Art" is what we're all about!
The voting period has ended.
We will announce the results soon.
Thank you!