Dear HMA Member:
I hope this finds you healthy and not too stir-crazy as you "socially distance" yourself for the well-being of all. I'm adding this personal message this month to address COVID-19 and how the pandemic might affect Handbell Musicians of America and our members – like you.
First and foremost, I know how disappointed people are that some Area and local events had to be canceled. Making these tough choices is simply unavoidable. Sad, but unavoidable. Rest assured; I have every confidence that we will all be able make music together again – as soon as it is safe to do so.
At this writing, we have not canceled nor postponed any of our originally planned summer events (Master Class, National Seminar, Distinctly Teen). Of course, we are monitoring the situation. Any schedule change decisions will be made closer to the events. Please know that we will always follow the recommendations of the CDC and other governing authorities. In that light, here are some topline tips regarding the prevention of the virus itself: https://www.cdc.gov/coronavirus/2019-ncov/prepare/prevention.html. In addition, follow the advice of our handbell manufacturers Malmark and Schulmerich that it is safe to use sanitary wipes on the handles of handbells and handchimes. We also recommend that you wash gloves after each use.
As we all weather this unprecedented storm, we encourage you to stay connected to fellow handbell musicians. There are some great suggestions for doing that offered throughout this newsletter. HMA continues "Uniting People Through the Musical Art of Handbell/Handchime Ringing." However, since we cannot "unite" physically right now, let's try our best to do so virtually.
Sincerely,

Jennifer Cauhorn
Executive Director
Fun Things to Do While Social Distancing
Check out our resources and extras on the HMA Members' Site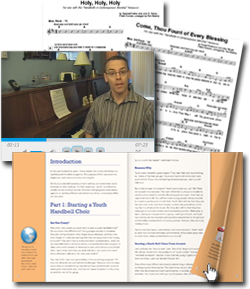 While most of us are doing what we can to stay indoors during this uncertain time, we're all looking for things to keep us occupied and ways to stay connected with our family and friends. Our members only website (handbellmembers.org) could be the answer you're looking for! Here are few items you will find there as well as some other ideas to help you stay active and connected to the handbell community.
At our members only site find the following:
Explore the online edition of current and past issues of Overtones.
Check out the archive for MemberChats and MemberNotes – there is even a chat there about practicing at home!
Visit the Member Extras and find some fun activities like a Music Sudoku and National Seminar themed crossword puzzle.
Dive in to the many topic-specific articles in the Resource Library, including one with downloadable musical flash cards you can use with your children who may be staying home from school.
Watch the Distinctly Bronze East Concert on YouTube
The Distinctly Bronze East and Reaching for Bronze concert was live-streamed March 1, but you can still watch it on YouTube.
Play an Online Game of Name That Tune
Do you have access to some bells at home? Here's a fun idea: Upload a video of you playing only YOUR part of a particular handbell piece to Facebook, Instagram, or Twitter (or go live) and challenge your friends to guess what piece you are playing. Use hashtag #NameThatBellTune and start a trend to get others playing. Or host a game in a Zoom meeting (or other conferencing platform, some of which have free options), then take turns playing your parts and challenging each other. No handbells at home? You can use a piano or a keyboard on your phone.
Come to the Handbell Happy Hour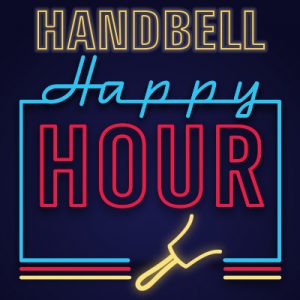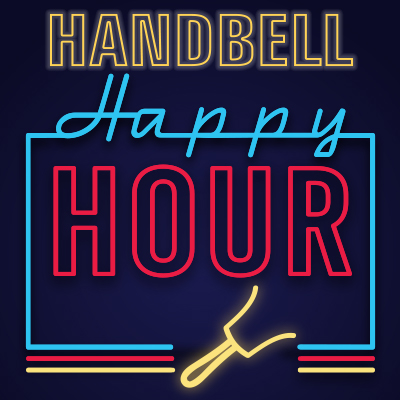 Beginning Tuesday, March 24, join us each Tuesday and Thursday at 4 PM EDT for a casual, virtual chat with your handbell friends. Each will be hosted by a member of the national staff or board of directors. Use this time to check in with each other, share ideas for staying musically connected, and discuss your love for all things handbell.
No need to pre-register, just follow this link (https://meetings.ringcentral.com/j/1488990472) each week. Sessions will last up to an hour. Have ideas for topics to discuss on these chats? Just email your suggestion to info@handbellmusicians.org. We will continue our Handbell Happy Hours as long as they are useful and valuable to our members.
So grab your favorite snack and beverage and join us online!
Revisit Our Virtual Handbell Ensemble Video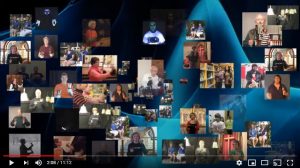 Remember our Virtual Handbell Ensemble? Or are you new to HMA and have never seen it? You can find it on our YouTube channel.
It featured 440 handbell musicians from 28 states and 6 countries performing James Meredith's "Misterium."