Tim Schuback – Candidate for At-Large Director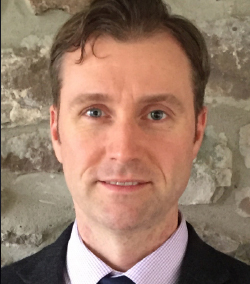 Tim Schuback is currently the president of Malmark Bellcraftsmen. He holds an MBA from Villanova University, graduating with honors and in the top of his class. He also holds a graduate degree from LaSalle University (Master of Arts in Central and Eastern European Studies) and an undergraduate degree from The College of New Jersey (Bachelor of Science in Finance). He is a member in good standing of the Institute of Management Accountants and holds their distinguished Certified Management Accountant designation. Tim is very active in the community and well versed in non-profit organizations. He currently serves on two boards; The Central Bucks Chamber of Commerce as an at-large board member and The Bucks County Children's Museum as board chair. Prior to Malmark, he served as the director of finance for Please Touch Museum's $88 million relocation project.
Over the last six years in Tim's capacity as president of Malmark, he has been a friend of Handbell Musicians of America and a strong advocate for advancing and promoting the art of Handbell and Handchime ringing. Under Tim's guidance and leadership Malmark has continued its commitment of providing equipment and granting financial support to Handbell Musicians of America events such as Distinctly Bronze East, National Seminar and International Symposium. Tim has served as an adjudicator for Hong Kong's 2014 International Handbell Festival and was the chair of the summit committee for HIC. Tim currently lives in Pennsylvania with his wife Erin and three sons, Shane, Ian, and Dylan.
What is your vision for Handbell Musicians of America?
As Isaac Newton said, "If I (we) have seen further than others it's by standing on the shoulders of giants." As such my vision starts with making sure we are effectively leveraging the passion, talent, and dedication of the network of people associated with Handbell Musicians of America to encourage and craft a future based on Promotion, Cultivation, and Education.
Promote: We need to continue to find and develop creative ways to further promote and communicate the value of the art of handbell and handchime ringing to a larger audience
Cultivate: We need to harness the opportunities created by our promotions to cultivate new members and new relationships with similar like-minded organizations
Educate: We need to expand upon the breadth and depth of educational resources and opportunities available to existing and newly cultivated members across all skill levels.
This symbiotic relationship would lead to a larger handbell/handchime community which in turn will help to further promote, cultivate, and educate. Membership and advocates are the life blood of Handbell Musicians of America therefore it is important that our membership base grow.
Additionally, what expertise and experience will you bring to the Handbell Musicians of America board of directors?
Initiatives, activities and visions such as these require planning and financial support. As someone who has successfully run and grown both non-profit and for profit companies, I am well positioned to be a contributing member and a guiding hand on a team tasked with the responsibility of building on the legacy of Handbell Musicians of America.