Jeff Curran – Candidate for At-Large Director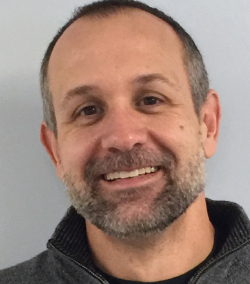 Jeff Curran is the publishing coordinator for Jeffers Handbell Supply, a position he has held since 2002, and is responsible for the over 25 handbell music catalogs that Jeffers owns and distributes. This includes sheet music production, working with composers and arrangers, marketing and promotion, and copyright administration.
Jeff lives in Lexington, South Carolina, with his wife, Jennifer, his daughter, Sophie, and his dog, Bradley.
What is your vision for Handbell Musicians of America?
The challenges of the Handbell Musicians of America are much the same as those that most similar organizations face:
How do we take care of the needs of our current membership?
How do we grow our membership?
How do we remain financially stable and set up for a future of financial stability?
Taking care of the needs of its members should be any organization's top priority. To keep Handbell Musicians of America strong, the perceived benefits we offer must always be greater than the cost of membership. We need to look with a critical eye at everything we do in order to identify what is working well, improve or discard those things that are not working well, and find current needs that aren't being met and meet them. Once we make sure that the benefits of joining Handbell Musicans of America are as strong as they can possibly be, member retention, new member recruitment, and fundraising become much easier.
It's no secret that the number of handbell ringers in our country has declined in the past decade or so. While that is a cause for concern, the good news is that the core of those that use and love our instrument is strong and will remain so. Much of this is due to the hard work and dedication of board members, area board members, volunteers, and national office of the Handbell Musicans of America.
Additionally, what expertise and experience will you bring to the Handbell Musicians of America board of directors?
As publishing coordinator for Jeffers, one of my main jobs is to listen to the needs of ringers and directors and then do my best to fulfill those needs through the products and services we offer. After 15 years in this business, I have attended countless events, both handbell specific and otherwise. At these events, I get to talk face-to-face with ringers, directors, and educators. I get to share the passion of the community group director, the struggles of the church musician that has been tasked with starting a handbell choir from scratch, and the triumphs of the elementary school teacher who has successfully integrated handchimes into their music curriculum. Meeting with such a varied group of ringers and directors has given me insight into what those in the handbell community need, the challenges they face, and the love they share for our wonderful instrument.