Bill Mathis – Candidate for At-Large Director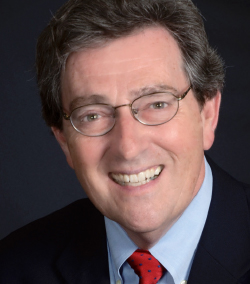 Bill is minister of music and fine arts at the Hennepin Ave. United Methodist Church in Minneapolis, where he leads a varied program of singing and ringing choirs and the Music at Hennepin Series. In addition to his work at church, Bill is an active clinician in both the choral and handbell fields. He is the founder and music director of the Twin Cities ensemble, Bells of the Lakes.
Bill has served the Handbell Musicians of America in several capacities, generally involving music or teaching, and as an Area and national officer. As a festival conductor and workshop clinician, he leads local, Area, and national HMA events, giving special emphasis to teaching rehearsal technique, musicianship, and bells in worship.
His compositions are found in the catalogs of 15 publishers, including the Choristers Guild resource "After the Prelude."
What is your vision for Handbell Musicians of America?
HMA is one of the premier professional organizations in the field of music – not in size, certainly, but in service to our members and in creativity and forward-thinking leadership. As we move into the immediate future, HMA will lead the way with beginning, ongoing, and cutting edge programming.
Additionally, what expertise and experience will you bring to the Handbell Musicians of America board of directors?
I've been conducting handbell ensembles since 1975, working with people of all ages and ability levels, 3rd graders to top adult community groups. My service to the handbell community has included being a leader in four Areas, and to the Guild in capacities ranging from music chair to national seminar chair to conductor to teacher/clinician. I have taught or conducted in every Area, the Master Series, and most Seminars since they started.