Al Marquardt – Candidate for At-Large Director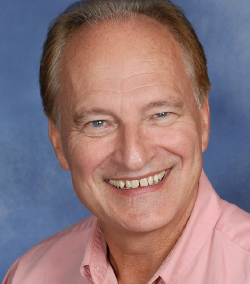 My name is Al Marquardt, and I have been involved in the world of handbells for the past 16 years. My wife Barb and I reside in St. Cloud, Minnesota. We have two grown and married daughters and four wonderful grandchildren. My professional career was spent as a project manager in the printing/marketing industry for 36 years prior to retiring in 2015.
My college degrees include a Bachelor of Music and Master of Science in Music Education. I have been the handbell choir director at Bethlehem Lutheran Church for 16 years and Atonement Lutheran Church for five years, both in St. Cloud, Minnesota. I began the Anthornis Choir for the St. Cloud area in 2013. This group of advanced ringers joins with other Anthornis ringers from around the Central Minnesota and Twin Cities area for a day of education, rehearsals, and concerts every February. I have directed massed handbell choirs in joint concert with the Woodbury (MN) Chorus and Orchestra for the past 2 years in St. Cloud.
I have served Area 7 of HMA in several capacities, as chair elect (2003-04), chair (2004-06) and past chair (2006-08 and 2011-12). I have participated on the Festival/Conference committee, which hosts the Area 7 conferences bi-annually. In 2008 I directed the Festival Conference Choir at the Sioux Falls Conference and have taught conducting at area workshops and conferences.
In addition to my career in printing/marketing, I served the International Association of Printing House Craftsmen in several capacities: as district vice-president and club president, vice-president and secretary/treasurer. I received the honors of Craftsman of the Year and Distinguished Craftsman award during my tenure. While with the organization, I began the Central Minnesota Clubs Gallery of Superb Printing, a major fundraising event for the organization, serving as Chairperson.
What is your vision for Handbell Musicians of America?
One of the major strengths of any organization is fulfilling the needs of its members. As a major force in the world of handbells, HMA needs to continue to listen carefully to the needs of the membership and be flexible in order to continue to meet those needs. We have so many wonderful resources at our fingertips across the country. Let's continue to utilize these resources to help us maintain, educate, and grow our membership. We especially need to find, encourage, and educate new handbell conductors, who will join HMA. Through these avenues we can increase membership and continue to strengthen our organization.
Additionally, what expertise and experience will you bring to the Handbell Musicians of America board of directors?
Having served on the executive committee of two previous organizations, I have a good understanding of the workings of the executive committee for an organization such as HMA. My work with both organizations dealt with budgets, membership, events, personnel, fundraising and the importance of maintaining an organization to meet the needs of the present membership. It is important to remember that the needs of the membership will change with time, and the executive board needs to be flexible and listen in order to meet those needs. I would be honored to serve the HMA as a member-at-large on the board of directors.