The Handbell Musicians of America Board of Directors operates under John Carver's Policy Governance© model and consists of a president, president-elect, and five at-large members.  Each member serves the board for a total of six years.  Elections occur every three years so that member terms are rotated.
Ed Rollins, President – Contact Ed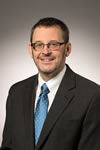 Ed Rollins is associate pastor for music and administration at First Baptist Church of Columbia, Missouri, where he has served for 22 years. He oversees seven choirs/ensembles and is executive director of the church's Odyssey Chamber Music Series. Administratively, Ed has oversight of the church operating budget, facility needs, personnel, and a seven-million-dollar endowment.
Ed is co-founder, bass bell ringer and current conductor of the highly acclaimed Columbia Handbell Ensemble.
As a long time active member of Handbell Musicians of America, Ed has served the Guild on many levels, including Missouri State Chair, Area VIII Chair (1996-86 and presently), area representative to the national executive committee and area representative to the national board. In addition, he has been a clinician/coordinator/conductor for guild events in 20 states.
P.L. Grove, President-Elect – Contact P.L.
For nearly 39 years, Pamela "P.L." Grove has been at the fore­front of handbell artistry in Amer­ica. As a founding ringer with the critically acclaimed Sonos Hand­bell Ensemble, her more notable performances included those with the San Francisco Girls Chorus, the San Francisco Symphony Chorus, the Kronos Quartet, Frederica von Stade, and twice on Garrison Keillor's A Prairie Home Com­panion. She is currently artistic director for Velocity Handbell Ensemble, and she has directed several church handbell choirs over the years. She continues as a pioneer in the art of hand­bell musicianship, and she is one of only a few people ever to receive a degree in handbell performance. While P.L. makes her living working for the government, she prefers to spend her time playing piano, singing, composing music, and ringing handbells.
Derek Nance –  Contact Derek
After playing bells all through high school and college, Derek Nance now rings bells with two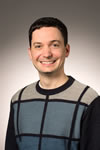 groups, Tintabulations in Reno, Nevada, and Sonos in San Fran­cisco, California. He also runs the Handbell Brothers' Blog with the help of his brother, Bryce. In the world outside of handbells, Derek's undergraduate degree is in business management, his master's degree is in education administration, and he has a decade's worth of experience running Boy Scout camps.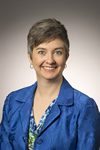 Stephanie Rhoades is the Conductor and Artistic Director of Concert Bells of Fort Worth, an auditioned community handbell ensemble of advanced ringers from the North Texas area. With a reputation as an effective and engaging teacher, she has been a clinician and guest conductor for numerous workshops and festivals, including the Presbyterian Worship and Music conferences at Mo-Ranch and Montreat, Baylor University's Alleluia! Conference, and the Las Vegas Twelfth Night Handbell Festival.
Stephanie is Minister of Music and the Arts at Northaven United Methodist Church in Dallas, where she directs the adult and children's vocal and handbell choirs.  Prior to working at Northaven, she taught lower elementary music at Parish Episcopal School in Dallas and served as Associate Director of Music at Grace Presbyterian Church in Plano.  She has a long history of serving on local and area boards.  She also teaches the course, "Handbells/Handchimes in the Community," for the Handbell Musicians of America Certification Program.
An accomplished ringer, she was a member of the acclaimed Dallas Handbell Ensemble, directed by David R. Davidson, and has participated in Distinctly Bronze East and several Advanced Seminar Choirs.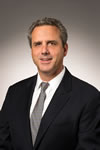 Stephen Shorney is an owner and vice president of sales and marketing for the Hope Publishing Company, where he has worked for 12 years. He is responsible for the day-to-day operations of the business as well as strategic planning. He is involved at all levels of the Agape handbell catalog from production through distribution.
Steve is currently serving his third and final year as chair of the Handbell Industry Council (HIC). He has served on the board of the Music Publishers Association, where he chaired the Trade Relations Committee. He has served for 10 years on the executive committee of the Church Music Publishers Association and currently holds the office of president. He also serves on the finance committee of the Christian Century magazine. Steve lives in River Forest, Illinois, with his wife, Lisa, and two children, James (8) and Phoebe (3).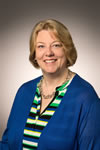 Jennifer was introduced to hand­bells over 34 years ago in Hackett­stown, New Jersey, and has been fortunate enough to ring in the White House, perform in French cathedrals, and represent the United States in front of ringers from around the world. She is the current Washington state chair for Area 10, and she also serves as president of Bells of the Sound, an auditioned Seattle community handbell ensemble, in which she has been a ringing member since 2000. Recently Jennifer began to develop a handbell program for youth and adults at Fairwood Com­munity United Methodist Church in Renton, Washington. She earned a bachelor of arts degree in chemistry from Brandeis University in Waltham, Massachusetts, and works as a busi­ness analyst in software development at Ellucian Company LP, designing degree auditing and advising software for colleges and universities.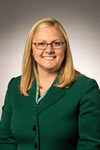 Jessica Westgard conducts handbell choirs at St. John Lutheran Church, Nativity Catholic Parish (both Fargo, North Dakota) and Concordia College (Moorhead, Minnesota). Jessica earned her BA in economics and German at Concordia College, where she also performed in the college's handbell program during its founding years. She earned her master's degree in business administration from the University of Mary, Bismarck, North Dakota, in 2004.
Jessica's passion for serving Handbell Musicians of America began in 2003, when she was appointed North Dakota sub-area chair for the Area VII board. She was elected to a leadership role in 2006 and recently completed her term as chair of the Area VII board.
In addition to her work in the handbell world, Jessica assumed ownership of her father's financial services business upon his retirement in 2007. She is a financial advisor representing the Principal Financial Group®. She helps individuals and businesses manage risk while planning for growth in their financial lives.