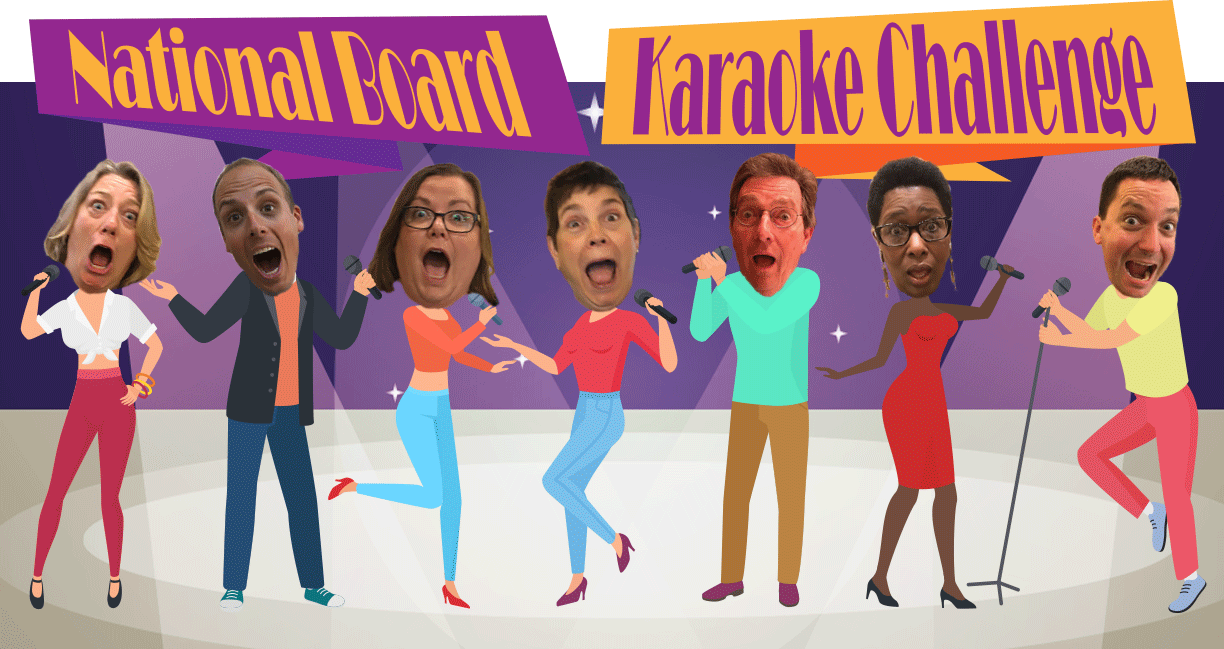 You've Dunked Them!
You've Stuck Them on Bingo Cards!
Now You Get to Make them Sing!
At the July 17 Opening Concert, the Houston Chamber Ringers
will have a special Karaoke section.
And you can help get the national board on stage to show us their stuff!
Your donation is your vote.
Contribute today and vote for the board member
you would most like to see get behind the mic.
The highest vote getter will be put on stage.
When $1500 total is raised, the second highest will be added to make it a duet.
And for every additional $1500 yet another will be added to the group.
The song selection will depend on the number of
board members you add to the mix.
1-3: "My Girl"
4-6: "I Can See Clearly"
All 7: "It's Raining Men"
Not attending National Seminar?
You can still vote and watch the fun during the
concert live-stream on YouTube Live.
So, let's get out those votes and get all seven
on stage to sing "It's Raining Men"