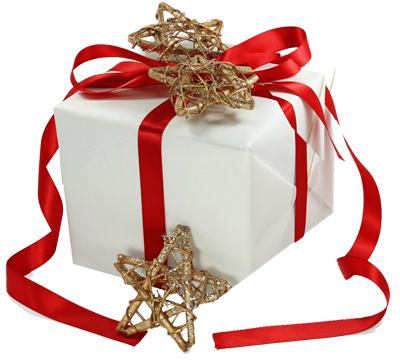 Continue to be IN with your end-of-year gift this holiday season.
 from Dr. William Payn
Connections…
As a member of Handbell Musicians Of America for nearly 50 years, I am keenly aware of the immense significance of this amazing resource and its connection with thousands of handbell ringers and conductors. Over the years I have watched how, because of ringing, a person's life can be totally transformed. At the same time I have seen how HMA embraces and encourages this transformation by offering unique opportunities for all who wish to take advantage of countless, informative workshops, seminars, festivals and classes.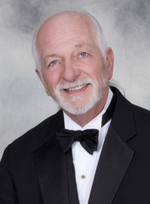 My own connection with HMA has afforded me the opportunity to observe numerous directors and ringers who have been impacted by the ongoing forward visions of HMA, an organization always reaching for higher expectations in its mission and commitment to excellence at all levels. For almost half a century, I have been a grateful recipient of the many programs and events associated with Handbell Musicians of America.
For teachers and church musicians who direct handbell choirs at all stages of development, it is unimaginable to think of running a successful handbell program without the existence of HMA and its countless educational benefits and opportunities.
For handbell conductors of professional ensembles and non-profit community choirs, it is through HMA's connections with other musicians and business associates that interactive discussions can take place in a creative and encouraging environment.
For handbell composers, HMA offers amazing opportunities for positive, constructive feedback and is in itself a unique vehicle, through workshops and classes, for new composers to grow in their creative output. HMA publications are extensive and cover all levels from the top composers in the field to the new upcoming composers who, through their connection with HMA, are being encouraged to continue to write significant, innovative literature.
For small ensemble and solo ringers, HMA provides a myriad of opportunities to observe and connect with fellow soloists who face unique challenges associated with this very specialized form of musical artistry.
Ringers of every age who play regularly in an ensemble find support, encouragement, advice and enrichment by attending HMA ringer events and festivals designed specifically for particular age groups or levels of expertise.
… and so the connections go on and on…. thousands of individuals who benefit from the many resources open to them through HMA.
For this reason, I would like to take this opportunity to encourage all who read this not only to continue with their membership dues, but to go above and beyond and give back to an organization that has, over the years, certainly given us all far more in encouragement, guidance and support. I am proud and grateful to be a part of an organization that in the 21st century is truly connecting with those who believe in the impact and incredible significance of musical expression and beauty through handbell/ handchime ringing.
Bill Payn
---
Join Bill with your gift of $30 or more and help us continue to provide training and educational events for both new and seasoned new handbell directors and musicians and develop new resources for handbell musicians at all levels of skill and experience.
How to Help
Membership dues cover just our basic operational expenses. In order to continue offering robust resources, educational events, Overtones, and other member benefits; or to develop new services and tools for all handbell musicians, additional contributions are needed. While gifts of any amount are welcomed, consider how donations to the general fund can support our mission:
$50 helps with the creation of a single MemberChat or MemberNote
$120 provides membership and resources to a school to add handbells/handchimes to their music curriculum
$150 supports the development of a new online education resource
$200 funds one Back to Bells workshop for 10 people
$500 will help us create new, portable events that members can offer in their own communities
$1000 allows us to live-stream performances from National Seminar
Thank you for your continued support and commitment to uniting people through the musical art of handbell and handchime ringing.
IN = Ownership
As a member, YOU are an OWNER in this organization.
Our Mission is YOUR Mission – Handbell Musicians of America is dedicated to advancing the musical art of handbell/handchime ringing through education, community, and communication
Our Vision is YOUR Vision – Uniting people to create a diverse community in which handbell musicians of every skill level realize their full potential through a musically respected art form.
Read more "Why I'm IN and Why I GIVE" stories…