Spring 2019 Course Schedule
We are pleased to offer the following classes for Spring 2019.  All classes are one-hour, live webinars. You have the option of registering for the live webinar or purchasing the video of the session from the VBA Archive in our online store.  All who register for a class will also receive a link to the video recording.
All classes have a registration fee of $45, discounted to $35 for members of Handbell Musicians of America.  To receive the discount, please make sure you are logged in to your member account prior to registering for the course.
Select from the class titles below for more information and a registration link.
The Fundamentals of Music with Kathy Kellum
Saturday, May 11, 11:00 AM EDT
Does looking at that printed music overwhelm you?  Don't let it intimidate you.  Learn about music fundamentals!  Discover how to understand, read, and interpret all that musical material on the page.  This course is the very basic of music fundamentals—notation, meter, staffs, and musical elements are explained in this course. Let's "start at the very beginning: a very good place to start."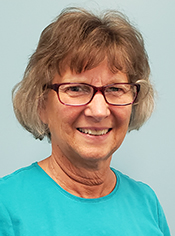 Kathy Kellum retired as a high school foreign language teacher, assistant band director, colorguard advisor, and private piano teacher. She has played piano for 60 years as well as clarinet, bassoon, and saxophone. Kathy has rung handbells for 30+ years. She directs her church handbell choir, rings with Queen City Bronze Handbell Ensemble, and is certified by Handbell Musicians of America as a Level I Ringing Techniques teacher. Kathy and her husband Robert love to travel from their home in Cincinnati, Ohio throughout the country with their two pets. Kathy anticipates great experiences through the Virtual Bell Academy!
Maintaining A Successful Church-Based Handbell Program with Brian Childers
This 3-course series covers topics relevant to a faith-based handbell program.  Select just one or attend all three.
If You Build It, Will They Come?
Monday, May 13, 7:00 PM
A case for developing multiple handbell choirs within the liturgical setting. Session number 1 will explore the benefits of building a fully-graded handbell ministry, the rationale behind it, and offer possibilities for a variety of developments and approaches.
Creative Rehearsal Techniques
Thursday, May 16, 7:00 PM
A variety of approaches to get what you want from your ringers. Session number 2 will dive into various approaches to rehearsing music to help your ringers grasp and retain concepts, and move towards their best ringing.
Ringing Deeply
Monday, May 20, 7:00 PM
Setting the table for ringers to connect with their Creator. Session number 3 will explore the place of spirituality within the handbell choir community and ways to encourage ringers, choirs, and directors to embrace the Holiness within themselves and their rehearsals.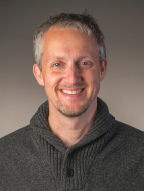 Brian Childers is an accomplished composer, conductor, and clinician. His choral, instrumental, and handbell works are performed throughout the world. He is in demand as a featured clinician at music conferences and workshops across the nation. Brian received his bachelor of music degree in piano performance from Appalachian State University and the master of divinity degree in church music from the M. Christopher White School of Divinity at Gardner-Webb University. From 2012-2015, he served as Artistic Director of the Queen City Ringers, a Community Handbell Ensemble based in Charlotte, NC. He has served churches throughout the Southeast, building vibrant programs for choirs, handbells and instrumentalists at each. He currently serves as Minister of Music at First Baptist Church of Roswell, GA, where he oversees music ministry to children and youth and adults. Brian is married to Keely Childers, a professional counselor and has two adult children, Hannah and Spencer, both of whom served as drum majors in their respective high school and college marching bands. Brian is an avid runner and a rabid fan of the San Antonio Spurs. Brian's first book, "Ringing Deeply" a devotional book for directors, ringers, and bell fans has been received with strong reviews. You can learn more about " Ringing Deeply " and Brian's compositions at BrianChilders.org
Grant Writing for Handbell Ensembles with Derek Nance
Thursday, May 23, 7:00 PM EDT
Foundations and corporate giving programs have at their disposal large sums of money to fund non-profit organizations. Learn how to find grants and prepare grant paperwork to supplement your organization's budget and take your fundraising strategy to a new level.
Outcomes:
Groups will be able gather the documents needed to apply for grants

Groups will be able to find grants

Groups will have an outline for a basic grant application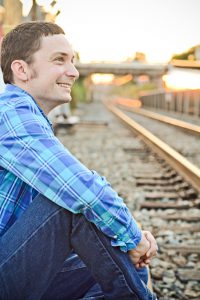 Derek Nance began bell ringing in high school when his band director Marshal Townsend decided to start to start a group.  Between school and a church group directed by Lois Castle, Derek spent his later teen years becoming obsessed with bells.  Upon moving to college in Reno, Nevada, he was immediately recruited by Tintabulations Handbell Ensemble under the direction of Barb Walsh.  Tintab at the time was still a small school group, but the group grew into a nationally recognized community ensemble after performing the opening concert at the Handbell Musicians National Seminar in 2013.  With the bay area only a short drive from Reno, Derek has also performed with the Sonos Handbell Ensemble since 2010, touring with them across the US and Japan.  In 2014 Derek was elected as a Member At Large to the Handbell Musicians of American Board of Directors. Starting in 2016, Bob Avant and him have been live streaming performances at the Handbell Musicians of America National Seminar.
The Virtual Bell Academy offers courses on a variety of topics related to handbell musicianship all from your computer, laptop, or tablet.  Through the technology of our internet video conferencing system, we bring the classroom to you.
Classes will be offered each spring and are open to all.  Membership in Handbell Musicians of America is not required. However, members will receive a discount on registration.
VBA Archive
All the courses offered in in previous years are available to view in our online store.
Members, be sure to login to your member account before registering to ensure you are charged the member rate for the classes you choose. To access the archive, click the button under the class description for the class you wish to see.
Viewing fees vary by course. Follow the links below to see pricing.