Join us January 2019 for our College Ring-In, an event for college students and recent alumni.  Three days of ringing under the direction of Carolynne Mathis culminates in a public concert on the final evening.  Participants will be given their own individual ringing assignment to prepare in advance and then join other attendees to rehearse and polish the music for the final concert.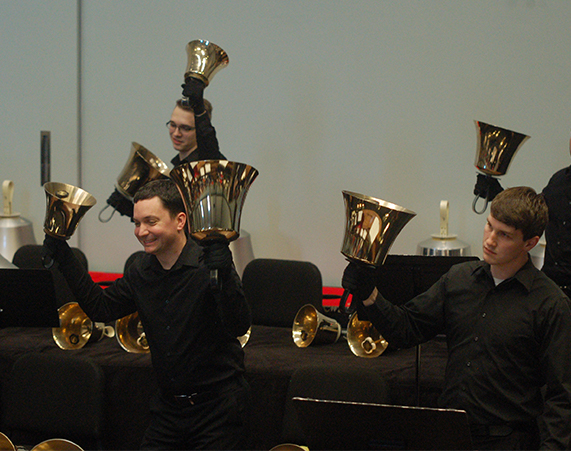 The event also includes a reading session of unpublished compositions and arrangements submitted by participants.  We'll have publishers and editors from the handbell industry on hand to provide advice and guidance regarding copyright permissions and the publication process. Choose an option below to see more details
Event Registration
The registration fee is $95 and includes dinner on Sunday, lunch on Monday, lunch and dinner on Tuesday, and an event t-shirt.  Members of Handbell Musicians of America receive a $15 discount.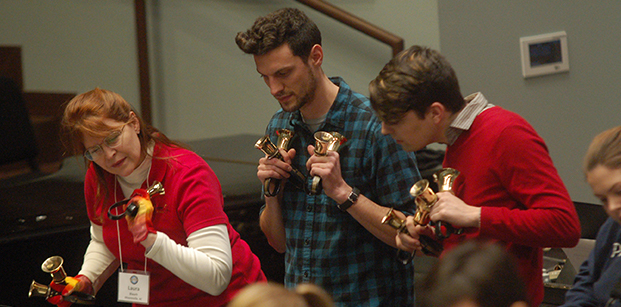 Complete the online registration form by following the link below.  Members, be sure to log in to your member account before registering to get the member discount.
About the Conductor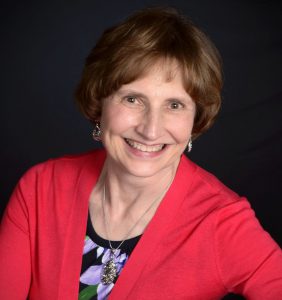 CAROLYNNE MATHIS is Professor of Handbells at Concordia University in St. Paul, Minnesota, where she conducts two ensembles and teaches Handbell Techniques and Pedagogy. Carolynne has served as a clinician and conductor at local, area and national events, including conducting Distinctly Teen.  Most recently she conducted the Area 9 Festival and taught the Handbell Director Bootcamp track at the Handbell Musicians of America National Seminar.  This summer she also taught and rang at the International Handbell Symposium in Australia. She likes leading workshops with individual choirs, working with them to improve their musicality, technique, rhythm, and listening skills.  In addition to  handbells she enjoys yoga, walking, gardening, spending time with family, and making sourdough bread.
Event Schedule
Event Schedule
(Subject to change)
Sunday, January 6
| | |
| --- | --- |
| 12:00 PM – 2:00 PM | Registration and Welcome |
| 2:30 PM – 6:00 PM | Rehearsal |
| 6:00 PM – 7:00 PM | Provided Dinner |
| 7:00 PM – 9:00 PM | Rehearsal |
Monday, January 7
| | |
| --- | --- |
| 9:00 AM – 12:30 PM | Rehearsal |
| 12:30 PM – 1:15 PM | Provided Lunch |
| 1:15 PM – 4:15 PM | Rehearsal |
| 4:30 PM – 6:30 PM | Unpublished Music Reading Session |
| 6:30 PM – | Free evening |
Tuesday, January 8
| | |
| --- | --- |
| 9:00 AM – 12:30 PM | Rehearsal |
| 12:30 PM – 1:30 PM | Provided Lunch |
| 1:30 PM – 5:30 PM | Rehearsal with breaks |
| 5:30 PM – 7:00 PM | Prepare for concert – light dinner provided |
| 7:00 PM | Public concert |
| ~8:30 PM | Concert ends – pack-up and load out |
Repertoire
You are responsible for purchasing all the repertoire and rehearsing it prior to arriving at the event.  Music can be purchased from any of our handbell retailers or direct from the publisher.
Bunga Sayang, arr. Damien Lim
Ministry of Bellz-Singapore, MOBPH2SG
Clair de Lune, arr. William Mathis
Choristers Guild, CGB1075
Resonances and Alleluias, Cathy Moklebust
Choristers Guild, CGB516
Valse les Adieux, Karen Buckwalter
AGEHR, AG36013
Riu Riu Chiu, arr. Sondra Tucker
Lorenz, LC201984
Fantasy no. 3, Arnold Sherman
Agape, 2255
Novus, Jason Krug
From the Top, 20568
Fly Me to the Moon, arr. Ron Mallory
Jeffers, JHS9533
Spires, Matthew Compton 
Beckenhorst, BEHB647
Lodging & Transportation
Lodging
Our official hotel for this event is SpringHill Suites Minneapolis-St. Paul Airport/Mall of America.  Located within walking distance of the Mall of America and just 3 miles from our event venue. The hotel offers free shuttle service to/from the airport and the Mall of America.  Breakfast and free in-room wi-fi is included in your room rate.
Our group rate is $119/night plus tax for up to 4 guests per room
RESERVATION DEADLINE IS DECEMBER 11.
To make reservations with the group rate, follow this link.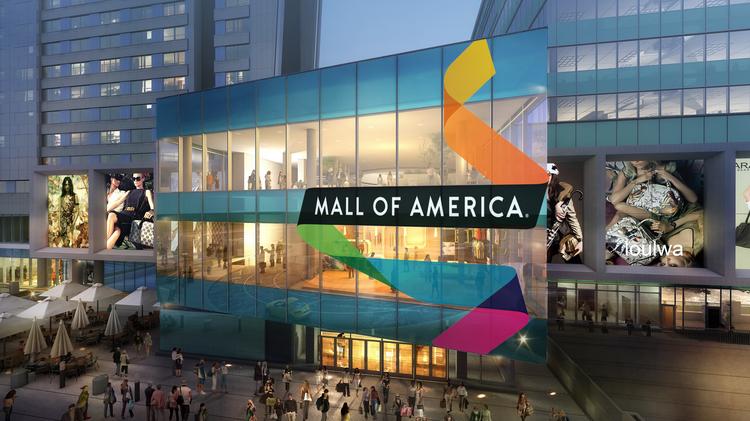 Transportation
SpringHill Suites provides a complimentary shuttle from the Minneapolis-St.Paul Airport.  Just call 1-952-854-0300 when you arrive and have your luggage.  The hotel also offers regular shuttle service to the Mall of America.
In addition, the hotel will provide our event use of their shuttle for one trip to Redemption Lutheran and one return trip back to the hotel at the end of the day.  A detailed shuttle schedule will be provided to event registrants closer to the event dates.
Unpublished Music Reading Session
Do you have a composition or arrangement you would like to hear played?  Submit for inclusion in the unpublished music reading session.  Just indicate that you wish to participate in the session during the registration process and event organizers will contact you with more details.  You should be prepared to provide enough printed copies of your arrangement for event participants to ring. Representatives of handbell publishers will be in attendance to provide feedback and advice about the publishing process.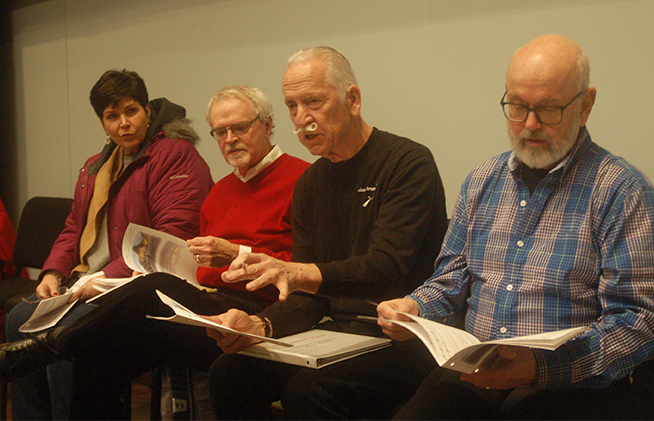 Houston Bronze College Ring-In Scholarship Program
The Houston Bronze Ensemble is happy to  announce that we will once again be granting scholarships to college students who are   attending the  Handbell Musicians of America College Ring-In 2019.   The event will take place on January 6-8, 2019 in Bloomington, Minnesota (near Minneapolis).  This year the event will be led by Carolynne Mathis.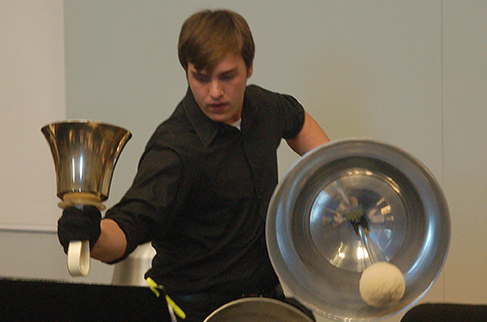 This year we will grant two scholarships for $100.00 each,  covering the cost of registration.   Each scholarship will be granted in the form of a reimbursement once the event and requirements of the scholarship are met.  All other  expenses (music, lodging, meals, transportation to and from the festival site, sightseeing, etc.) are the responsibility of the  recipient. Preference will be given any applicant from the greater Houston metropolitan  area.  Secondly, we will consider applicants from the  state of Texas and from all areas of the United States.  
Requirements:
·   Be accepted by HMA into College Ring-In.
·   Be a student at a college or university.
·   Submit scholarship application to HBE by  December 1, 2018.
·   Post on the Houston Bronze Ensemble Facebook page while attending the event.
·   Recipients are expected to submit a brief follow-up report of their experience at College  Ring-In with permission for HBE to use this information on our website and on our  Facebook page.
​
The scholarship application can be found here. Please direct any questions you may have about the scholarship program to scholarship@houstonbronze.com.