Looking for the Perfect Holiday Gift for your
Ringers or Handbell Friends?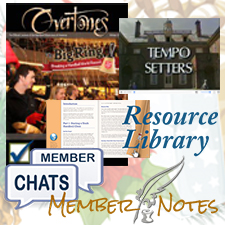 Get sub-memberships for your entire ensemble and save 50%. Sub-memberships give your musicians their own access to online resources, including Overtones, Member-Notes, Member-Chats, and more.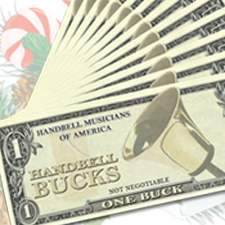 Handbell Bucks can be used toward membership dues and registration for national events. They can be purchased for your own use or to give as a gift to someone else. Our Cyber Monday special gives you 60 Handbell Bucks for $50 or 125 Handbell Bucks for $100.
8-ounce, 50/50 cotton/poly NuBlend® pill-resistant fleece, high-stitch density for a smooth-printing canvas, single-ply hood with tipped and knotted drawcord, Front pouch pockets. Available with Distinctly Bronze, National Seminar, or Handbell Musicians of America logo.
Offers from Handbell Industry Council Members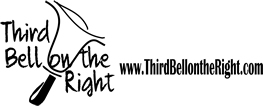 Third Bell on the Right is offering 15% off on all custom printed gloves and 15% off on preprinted Christmas ornaments during Cyber Monday shopping. See their Cyber Monday webpage, http://thirdbellontheright.com/hic-cyber-monday/. Use the code HIC at checkout to receive the 15% off.


Take advantage of Malmark's low accessory pricing and save even more with free shipping* on gloves, mallets and polishing items on Monday, November 26th!
Order online at www.malmark.com or call us at 800-HANDBEL (426-3235). Shipping charges would apply to all other products.
*Offer available to customers in the contiguous 48 United States.
Hurry! Offers Good Through Friday Only.*
*Malmark's Free Shipping special good Monday, Nov. 26 only.