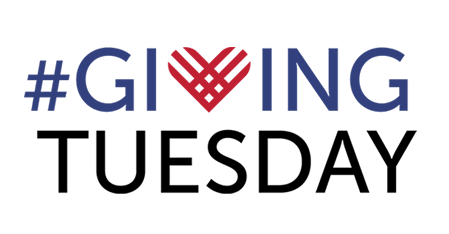 Handbells are a special part of the holidays.  People around the world look forward to hearing bells ring in celebration of this season of giving.  We know many of you will be giving the gift of music by performing in concerts, church services, and holiday celebrations throughout the month of December.
Your gift today will help us continue to provide the resources, services, and benefits that support YOU as we work together to advance the musical art of handbell and handchime ringing through education, community, and communication.
There are several ways you can make a gift today and throughout the holiday season:
Text "Ringing (space), the amount of your contribution (space), your name" to 56512* (ex: Ringing 25 John)
Mail a check today to us at PO Box 221047, Louisville, KY 40252
Do your holiday shopping through Amazon Smile and Amazon will donate a portion of your purchases to Handbell Musicians of America.  Follow this link to get started now.
As you make decisions about your giving this year, consider the following:
Top Ten for Giving to Handbell Musicians of America
TEN – It's tax-deductible!  Handbell Musicians of America is a 501(c)3 not-for-profit organization.  Therefore, your contribution is completely tax deductible.
NINE – Gifts of any size can help.  Consider if every member of the Guild gave just $25, our debt would be erased and we would have revenue available for new projects and services for our members.
EIGHT – Opportunities to perform with some of the best handbell musicians in the world at events like Distinctly Bronze, the College Ring-In, and Area festivals.
SEVEN – Being part of a small and welcoming community that gives you opportunities to meet your favorite composers, arrangers and other handbell "celebrities".
SIX – Overtones! New music, informative articles, and interesting features delivered direct to your mailbox.
FIVE – On-Line Resources.  Our new website makes access to our numerous online resources easier than ever. Plus, Overtones is now available in a fully digital, interactive format with more online-only content.
FOUR – The Best Educational Events.  Our events are second to none in providing continuing education, great performances, and numerous opportunities to stretch your skills and grow as a handbell musician.
THREE – Special Events and On-Line Webinars.  Our participation in The Big Ring at the Mall of America earlier this month was an amazing experience for 700 handbell musicians.  Our FREE Back to Bells events provided basic training for almost 600 handbell musicians.  Add to that our new Virtual Handbell Academy and an upcoming performance at Disneyland.  We have FUN!
TWO – Connecting with other Handbell Musicians.  Through events, e-newsletters, Overtones, mentoring, and the many benefits and services we provide, you have unparalleled access to networking opportunities with those who share your passion for this art form.
ONE – You are IN because You rINg! As a handbell musician and member of HMA, you are part of the larger handbell community.  Join your fellow musicians with a gift today and help us unite people through this musical art!